Website Launch
charity footprints launches it's website 1.0
Jersey City, NJ, February 11, 2014 – Charity Footprints has launched the website for its new charity fundraising program.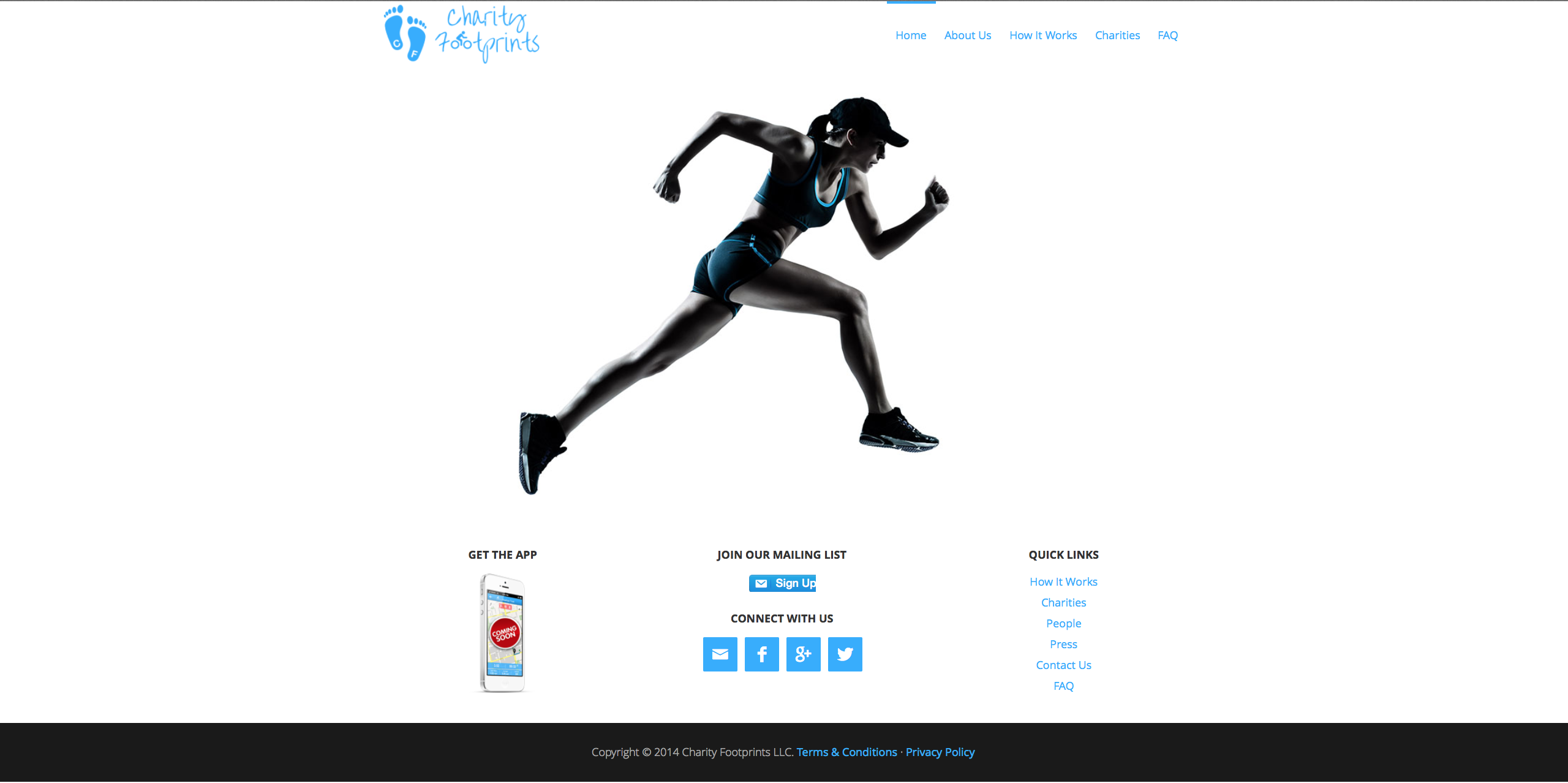 This program will be powered by the Charity Footprints mobile app, Footprints, and will connect generous donors to people with active lifestyles, resulting in gifts to worthy non-profit organizations. At present the program will only be able to raise funds for 501(c)(3) non-profit organizations that are registered in the United States. Donors and app users will not be geographically restricted.

The Footprints app will allow users to set up fitness goals, invite people from their social circles to sponsor those goals, and track workouts using the GPS technology on mobile devices. Once the fitness goal is completed, an automated payment system will pool sponsorship pledges and send them along to the non-profit organizations associated with each particular goal.

Charity Footprints will provide its users access to a list of vetted non-profits and to a Charity Navigator-powered search engine to choose a non-profit that will be associated with their fundraising efforts.