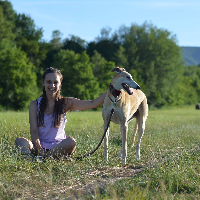 Natalia Sabolova's Fundraiser

My
Appeal
Every year, suicide is among the top 20 leading causes of death globally for people of all ages. It is responsible annually for almost 800,000 deaths, which equates to one suicide every 40 seconds. A majority (75%) of suicide deaths worldwide occur in lower and middle income countries.



***Jedna samovra
My
Progress
Natalia is biking 501 KM and raising funds for International Association for Suicide Prevention. Please show your support and donate generously.
My
Cause
The Mission: IASP is dedicated to:
- preventing suicidal behaviour,
- alleviating its effects, and
- providing a forum for academics, mental health professionals, crisis workers, volunteers and suicide survivors.
About the Organization: The International Association for Suicide Prevention (IASP) leads the global effort in suicide prevention having developed an effective forum that is proactive in creating strong collaborative partnerships and promoting evidence-based action in order to reduce the incidence of suicide and suicidal behaviour.
Recent
Donations
$10
If you can read this then it finally worked!! You are doing incredible things one km at a time. Keep going awesome lady!
$10
Well done and good luck, Natalia♡