LAURA'S HOUSE
Love only grows by sharing. You can only have more for yourself by giving it away to others. ~ Brian Tracy
ENTER AN AMOUNT YOU'D LIKE TO DONATE (
USD

)
------ x ------
READ MORE ABOUT THE CAUSE
------ x ------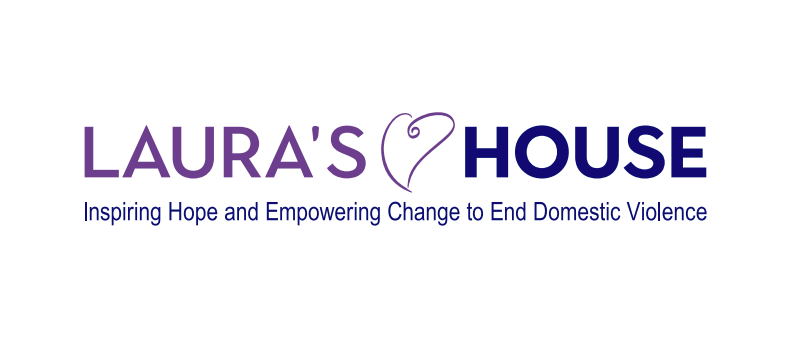 Laura's House
ABOUT:
Laura's House was established in 1994 to help individuals and families affected by domestic violence escape abuse and build safe and self-sufficient lives. Today, we serve all of Orange County and the surrounding regions of southern California with a comprehensive range of housing, counseling and resources, legal advocacy, children's services, and educational activities that help survivors heal from their experiences and builds community awareness of this critical social issue. Over the past 28 years, we have provided shelter with support services to more than 6,500 abused men, women, and their children and non-residential direct services including 24-hour crisis intervention, counseling, life skills education, and legal advocacy for over 72,000 persons.

Our Emergency Shelter and Transitional Living Center are located at secure, confidential sites in south Orange County, our Domestic Violence Resource Center (DVRC) is in Aliso Viejo, and our Domestic Violence Advocacy Center (DVAC) is in Garden Grove. The DVRC and DVAC offer our full range of non-residential services at accessible, centrally located "one-stop" sites to maximize convenience for our clients throughout Orange County. In 2021, we provided direct services to 5,620 persons (including 208 children and youth) and 10,399 persons (including 2,987 children and youth) participated in prevention/education and community outreach activities.

Domestic violence is a pervasive health and safety crisis that affects all communities and results in physical and psychological trauma, isolation from family and friends, homelessness, substance abuse, poverty, and a host of other issues. The incidence of abuse has intensified as a result of the COVID-19 pandemic, with calls to our 24-Hour Crisis Intervention Hotline having increased by 33.8% over the past year. Laura's House is currently experiencing a substantial rise in the demand for our services, underscoring the urgent need to provide assistance to survivors and community education to help stop abuse before it starts.
OUR MISSION:
Changing social beliefs, attitudes and the behaviors that perpetuate domestic violence while creating a safe space in which to empower individuals and families affected by abuse.