ABOUT NOT ONE MORE VET'S RACE AROUND THE WORLD CAMPAIGN
In 2019 Caitlin Furlong, the Marketing and Events Coordinator for B.W. Furlong & Associates, an equine veterinary clinic headquartered in Oldwick, NJ, reached out to the Not One More Vet team with an idea. Caitlin and the leadership team at B.W. Furlong had started a mental health initiative within the practice to begin addressing rising suicide rates in the veterinary industry. During their research, they found that NOMV was one of the only support groups and communities offering any sort of relief for veterinarians and technicians. Caitlin proposed creating a 5K run/walk in their community to raise awareness for veterinary mental health and donate the proceeds to NOMV. Their inaugural event, "B.W. Furlong & Associates presents The NOMV 5K" ended up having fantastic support from the local community, with over 90 participants joining the race.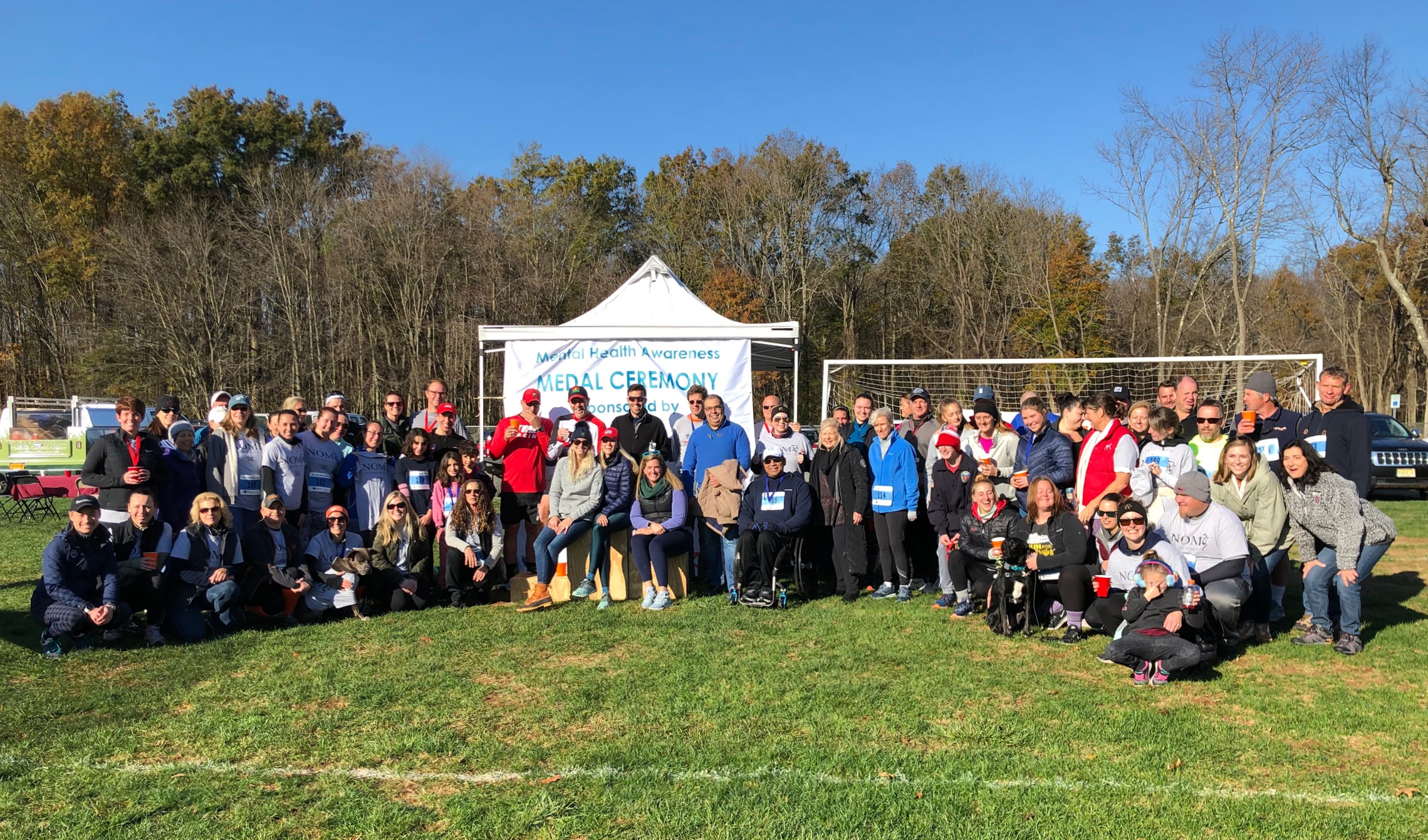 The 2020 plan was to coordinate with the NOMV executive board to make this race a national event. COVID-19 put a wrench in the original plans but brought about the idea of a virtual event. With NOMV's Race Around The World, we are able to reach people on a global scale and create a larger awareness for all that NOMV does in the veterinary industry.
The Covid-19 crisis has greatly increased the need for wellness and mental health in the veterinary profession. To keep up with demand for our services during this crucial time, NOMV needs to grow. The Race Around the World is a fundraiser that embraces our mission through international reach, a focus on wellness, and the ability to work together while staying apart during the pandemic.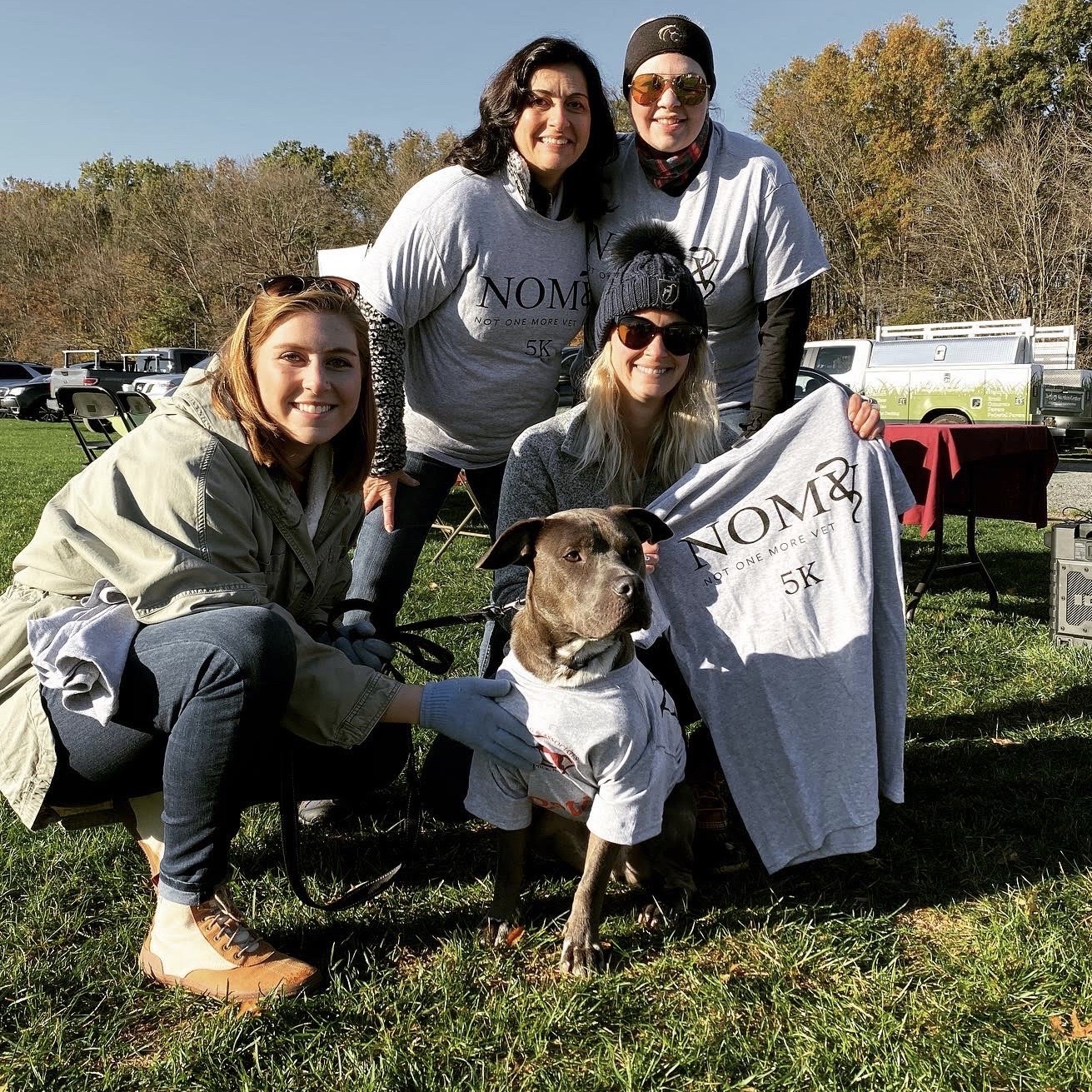 Here is how it works!
1. Register as an individual or be part of a team.
2. Set your mileage and fundraising goal you hope to achieve by November 10, 2020. You can change these goals at any time under "Edit Fundraiser" located in the drop down menu.
Individuals who raise $100 or more will receive a free t-shirt created by I Love Veterinary!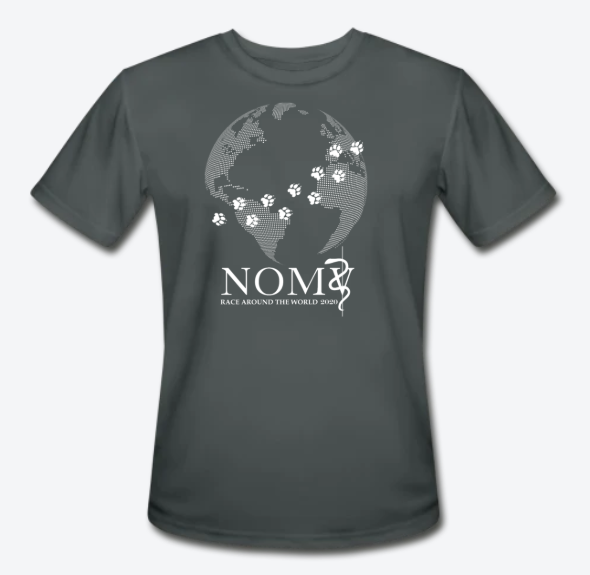 3. Track your progress!
There are three ways to track your progress:
1. Sync your fitness device (Fitbit, Apple Watch, Garmin, Google Fit, Misfit, Strava)
2. Download the free Charity Footprints app to track your progress.
3. Manually enter your miles on your event page.
*Remember every mile counts! Many fitness trackers will track your mileage even when you are not doing a workout.*
4. Share your personal fundraising page with everyone you know and ask them to make a contribution to NOMV's Race Around The World and your personal goals!
Our goal is to literally race around the world! The circumference of Earth is just under 25,000 miles which is also our target goal. Participants from all across the world are welcome to participate!
You have from September 1st through November 10th to rack up your miles!
#WhoAreYouRacingFor - use this # when posting your pictures and videos on social!
OUR
COMMUNITY
------ x ------
FITNESS GOAL
COMPLETED: 183,232 miles
TARGET: 150,000 miles
FUNDRAISING GOAL
RAISED: $ 140,400
TARGET: $ 150,000
HOW IT WORKS?
Register for the campaign and set your fitness & fundraising targets.
Share your story and raise funds & awareness.
Track workouts anywhere & anytime and complete goal.
ABOUT THE ORGANIZATION
NOT ONE MORE VET INC.

NOMV will transform the status of mental wellness within the profession so veterinary professionals can survive and thrive through education, resources, and support.

Read more about the organization >>
How Your Participation Helps

Donations to NOMV go toward our programs including: our large peer support network that seeks to reduce isolation, provide personal support from caring and understanding peers, and allow for crisis intervention when needed; our educational program providing leadership focused on wellness with trainers who speak at conferences, events, and webinars, bringing a message of hope to their peers; our support grant program providing immediate financial support to help veterinarians, support staff, and students in financial crisis, thus reducing their emotional stress; our work with the University of Tennessee and Auburn University to develop a revolutionary online crisis support system specifically designed for veterinary professionals; and research to further the advancement of wellness, mental health, and the reduction of suicide in veterinarians, helping to bring a better future to all in the profession.
FREQUENTLY ASKED QUESTIONS
What is Charity Footprints?

Charity Footprints is a social enterprise that connects fitness and charitable giving. We empower people just like you, to get fit & give back.

Our Virtual Races allow non-profits to challenge their patrons to run, walk or ride and raise funds just as they would in a fundraising walkathon. The best part - charities save over 45% in event and logistical costs. So, the dollars that you pay to register or fundraise, go farther.


What is the campaign registration fee?

Campaign registration fee is the amount that you'll need to pay to enroll in this virtual race. This fee (less transaction charges) will go to the non-profit running this campaign as a donation.

The registration fee along with the funds raised through your individual fundraising page will enable the non-profit to fund various programs and pursue their organization's mission.


How can I create my fundraising page?

Well, you wouldn't have to create a separate fundraising page. Once you register for this campaign, we'll give you the link to your fundraising page.


How will I track my distance?

You can track your workouts by setting up your devices (Fitbit, Garmin, Apple Watch, Google Fit, Misfit, Strava), or download the Charity Footprints' iOS or Android app and track your workouts toward this campaign.

If you workout indoors (treadmill, elliptical, stationary bike etc.), you can upload your workouts here.


How do I join a team on this campaign?

While registering for the campaign, select the team you'd like to join or create a new team and invite others to #GetFitGiveBack with you. If you want to join a team (or create your team) after registration, login to the campaign site and you would find a link to edit "My Team" in the menu under your profile in the header.


I am an international donor (non-US), what are my donation charges and tax-deductibility?

All donations are made in US dollars, so the donations may be levied an exchange rate fee via your bank. Donors will want to connect with their bank to determine exactly what that fee may be. Additionally, international donors will need to reach out to a tax professional to discuss if and how tax deductibility will apply to their donation.


Who can sponsor my fundraising efforts?

The short answer is - everyone. The fundraising research shows that the number one reason for people not donating is that they weren't asked to.

That said, there are things you can do to attract people to sponsor you. Adding a picture to your fundraising page, telling potential donors why this cause is so personal to you, sharing your fundraising page on social media, email, and chat groups.

Last, if your employer has a gift matching program, check with the human resources department to support your favorite cause as well.


Who can I contact if I need help?

You can contact us any time if you need help. We love hearing from our users so please don't hesitate to write to us about issues, suggestions, or to just say hi. You can also contact the non-profit administrator directly if you would like.


How do I change or switch my team?

If you want to join a team (or create your team) after registration, login to the campaign site and you would find a link to edit "My Team" in the menu under your profile in the header.