ABOUT STEP UP FOR BATS CHALLENGE CAMPAIGN
When you participate in the Step Up for Bats Challenge this October, every step you take matters for bats! Whether you're walking, running, biking, swimming, or taking part in any another fitness activity, it all counts. Registration is $45 and includes a Step Up For Bats swift-wicking T-shirt!
Bats are crucial to a healthy planet. They pollinate important food-bearing plants like bananas, peaches, and agave. They regenerate forests by dispersing seeds. They save farmers billions of dollars each year by eating crop-destroying insects and reducing the use of chemical pesticides in the environment. But unfortunately, bats around the world are on the decline due to threats like habitat loss, disease, and starvation – threats that we can overcome.
Join the challenge to walk a collective 15,000 miles (30 million steps) around the globe to raise awareness for the importance of bats, and raise $25,000 to support Bat Conservation International's work to protect them. At each destination, you'll unlock a milestone badge and special content! You can earn awards for fundraising and compete to raise the most money and track the most steps throughout the month of October.
How to participate:
Register and set up your account anytime before October 31st. Once you register, you will have your own web page that will track your distance and funds you raise.
Registration is $45 (includes T-shirt). Registration fees are counted toward your fundraising goal.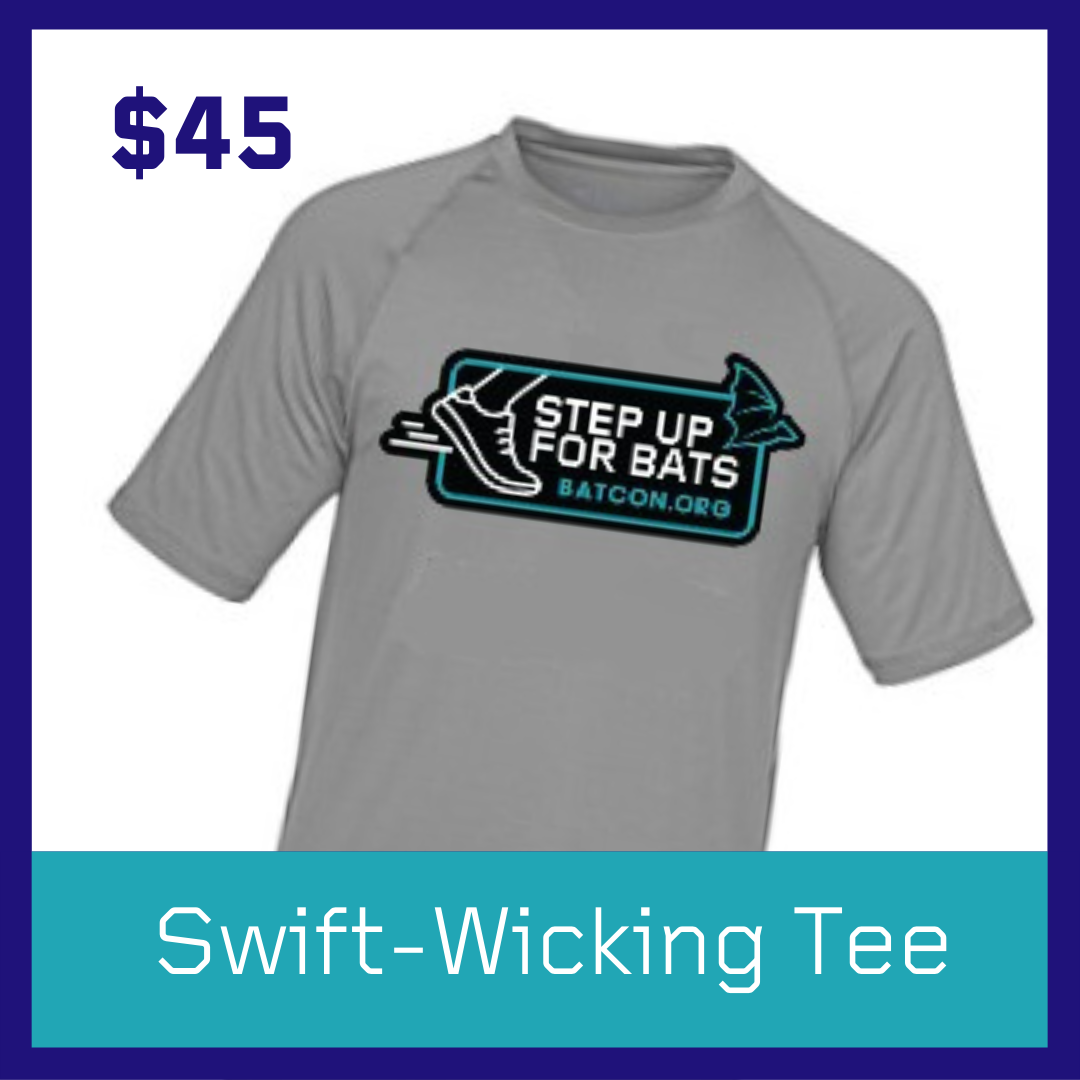 Set your fundraising target and use your influence to earn awards. You can connect using emails built into your Charity Footprints account and through your social network. Raise awareness, share your progress, and reach fundraising goals by posting pictures or short videos regularly. Be a part of the larger social media movement by tagging

@BatConIntl

on Twitter,

@BatCon

on Facebook, and

@BatConservationInternational

on Instagram, and using #StepUpForBats. The more you raise, the more bats you protect, and the more awards you can earn. Influencer Award: (top fundraiser during the challenge period) - On The Town package: 2 night stay at the Embassy Suites Congress Avenue in Austin, TX, USA with complimentary breakfast, evening reception, and personal BCI staff-led Congress Avenue Bridge bat flight viewing. (restrictions apply)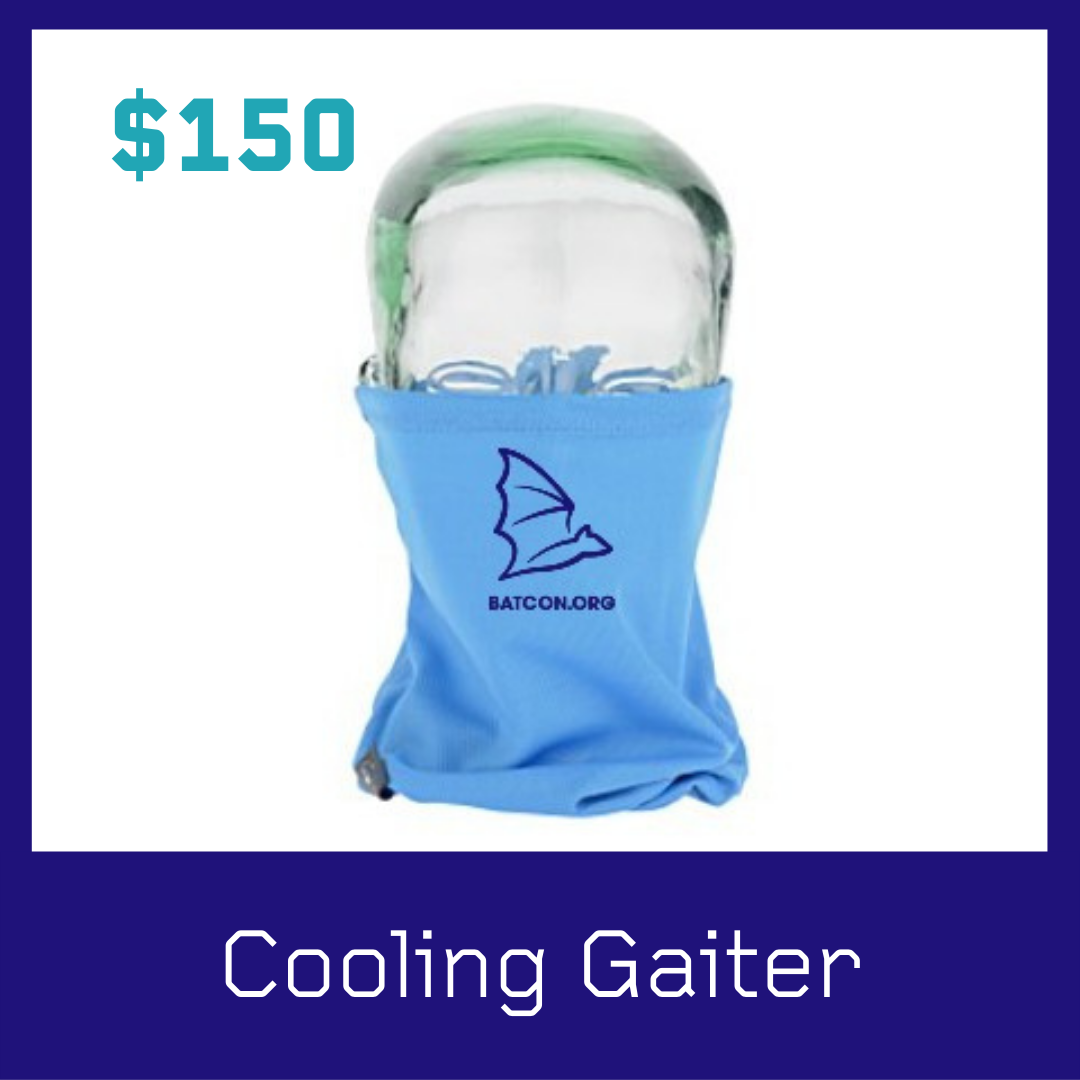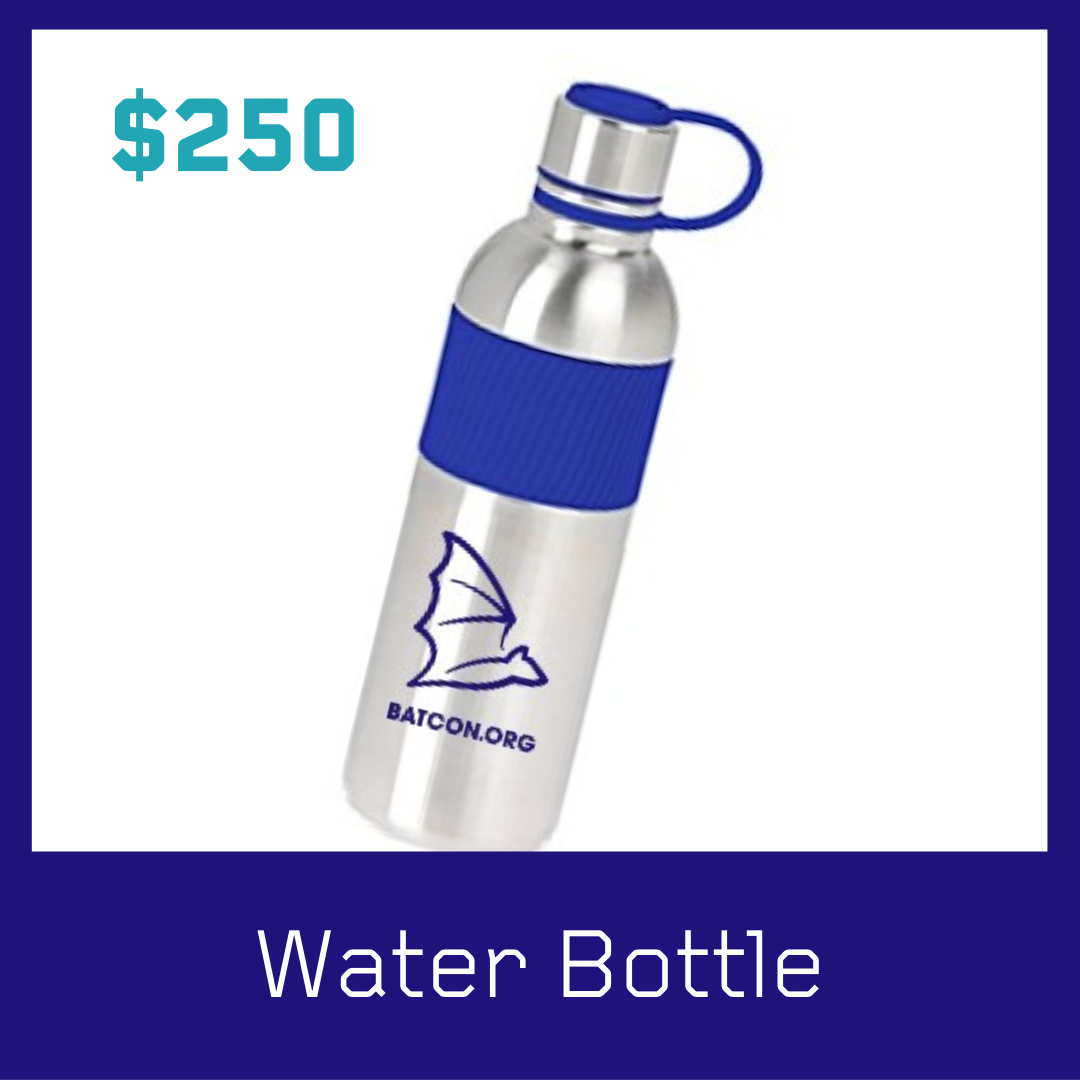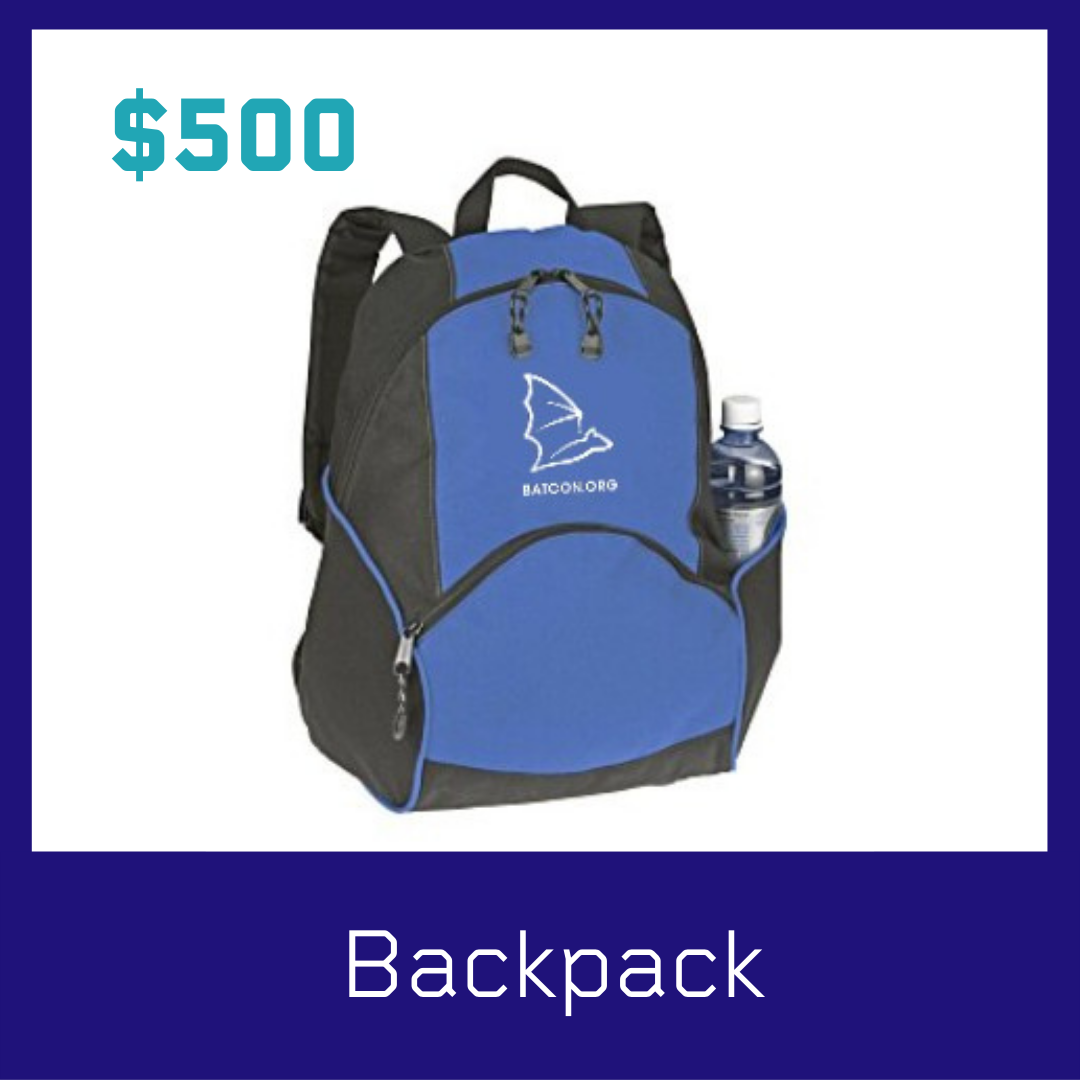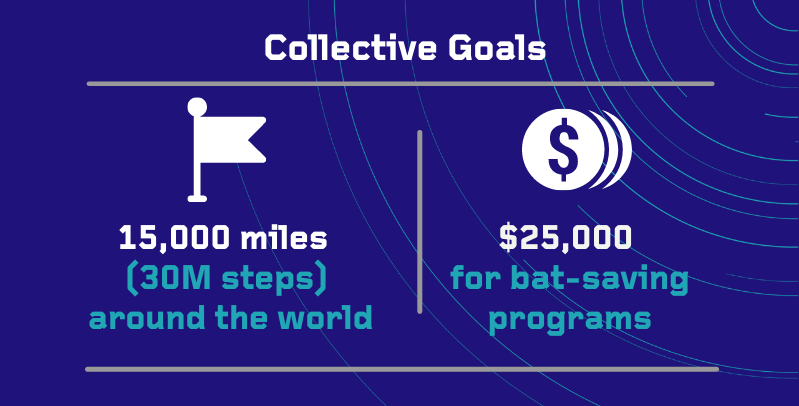 Tell your friends, family and network about the Step Up For Bats Challenge. Ask them to register as a participant, challenge them to a competition to see who can take more steps or raise more money, or invite them to make a contribution on your behalf.
Submit a matching gift request to your employer, if applicable.
Get active. Start tracking your steps/miles as we kick off the Challenge on October 1. Follow your path virtually on our integrated map and challenge yourself to walk 150 miles (300,000 steps) this October to reach each of our eight global destinations - unlocking special content at each milestone! High Stepper Award: (to the individual with the most recorded steps during the challenge period) - Lace It Up package: Exclusive custom shoelaces and lace up bat wings to style up your favorite kicks! On November 1, we'll announce the total raised and the High Stepper and Influencer awards on Facebook.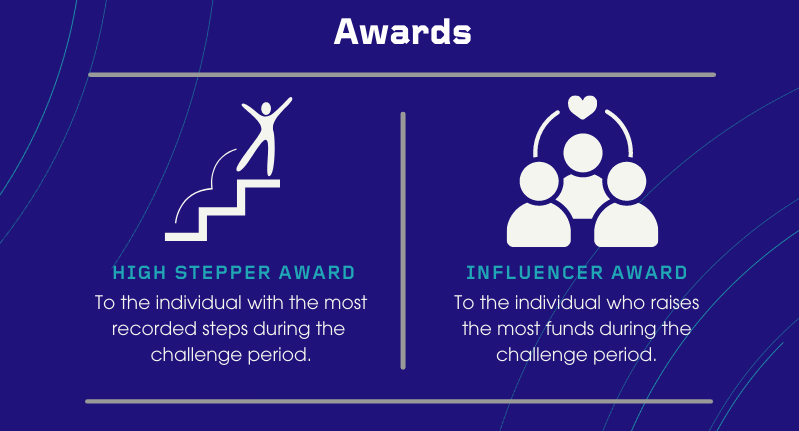 To convert your activity to steps, use the handy chart below. 1 mile = 2000 steps.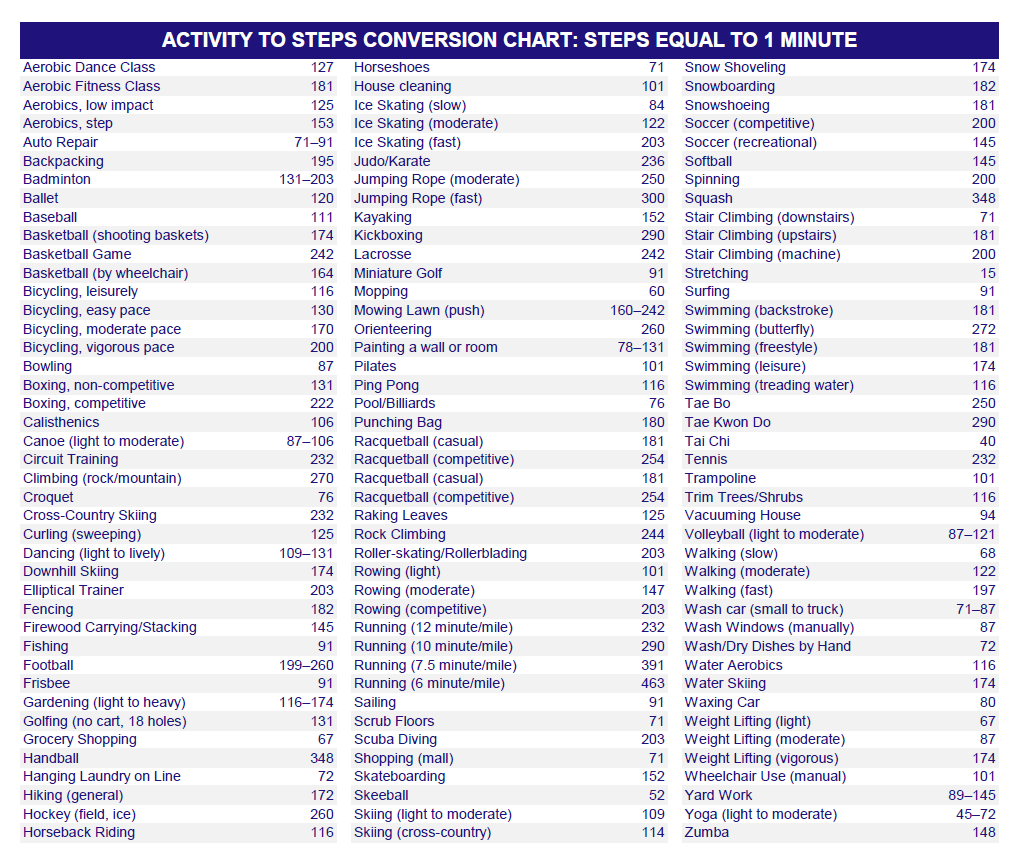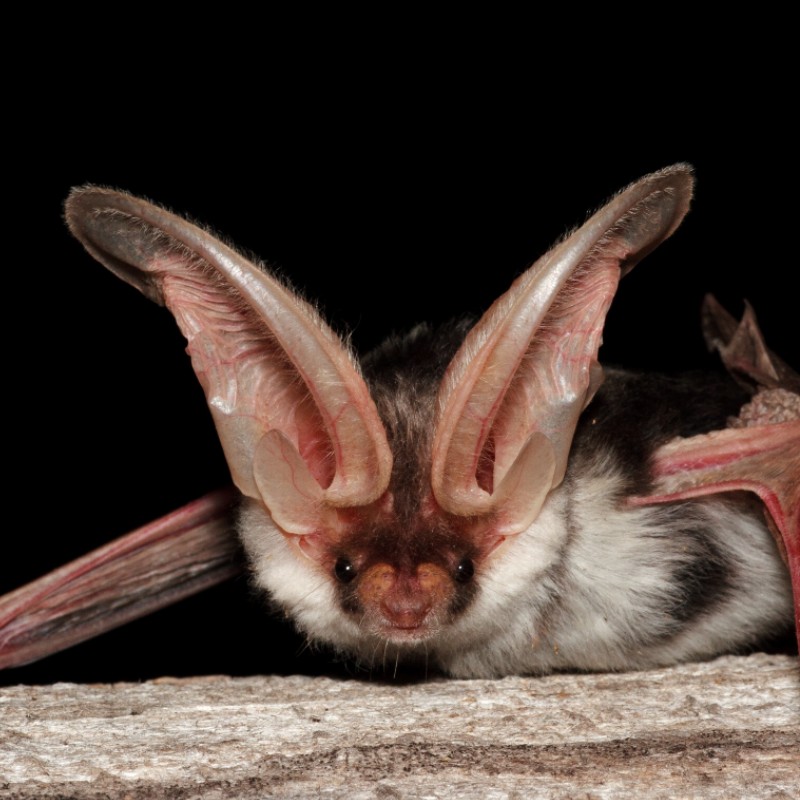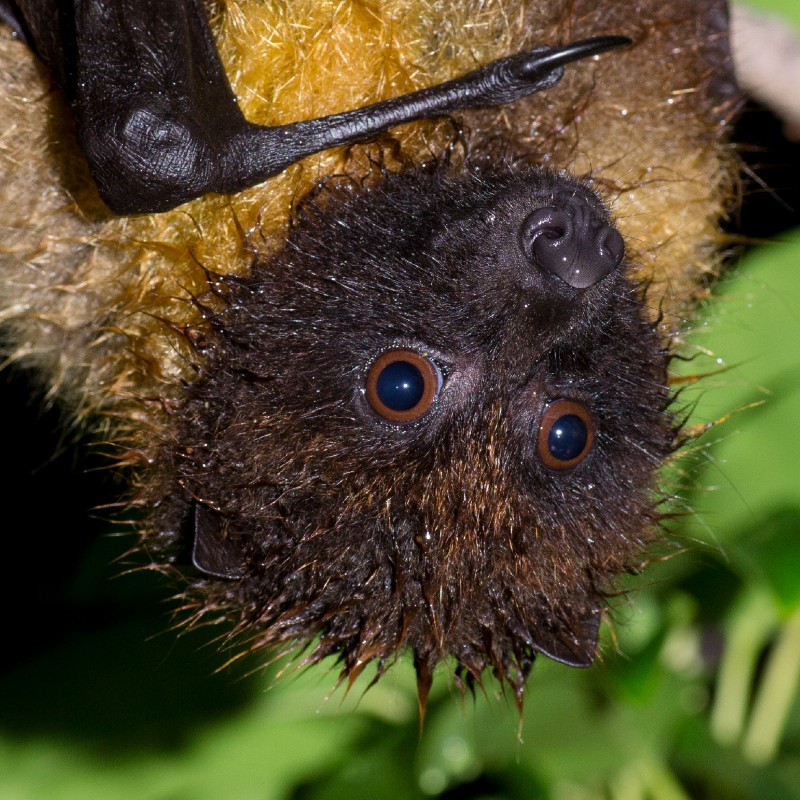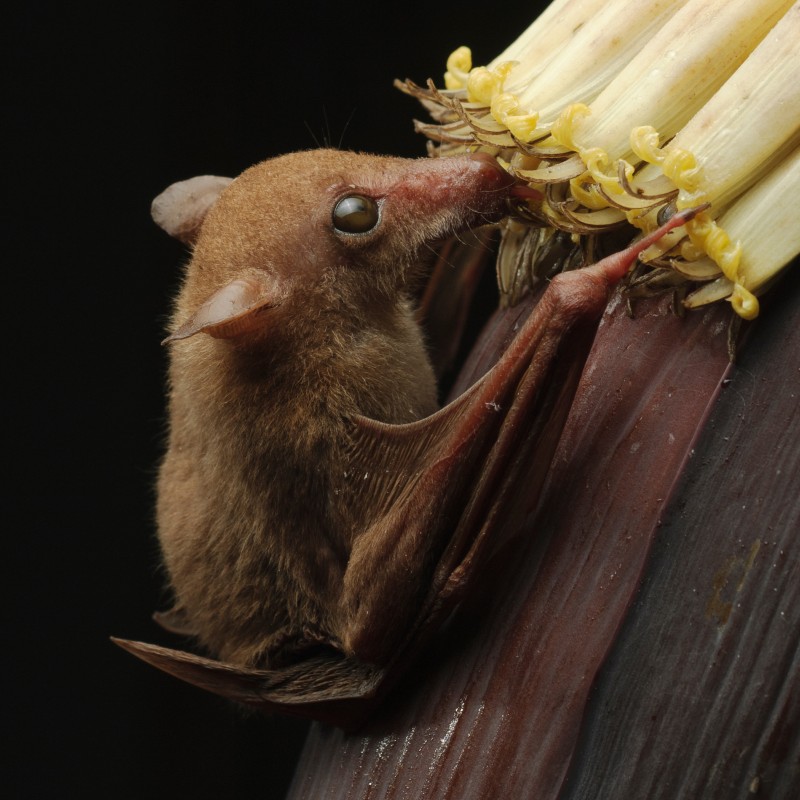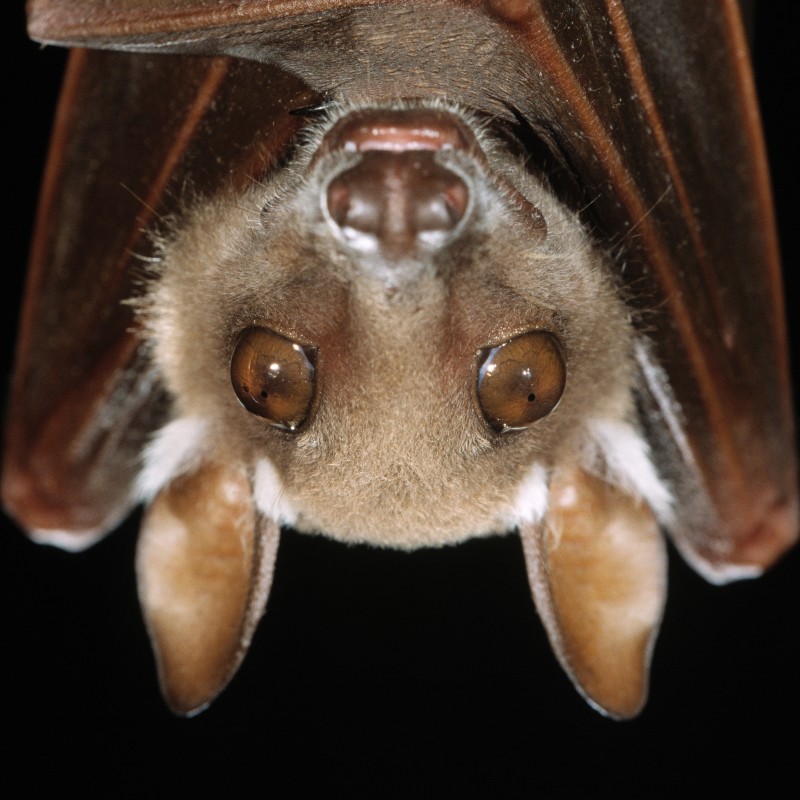 Spotted Bat
by Bruce D. Taubert
Ryukyu Flying Fox
by Yushi & Keiko Osawa
Lesser Long-Tongued Fruit Bat
by Ch'ien Lee/Minden Pictures/BCI
Buettikofer's Epauletted Bat
by Ingo Arndt/Foto Natura/Minden Pictures/BCI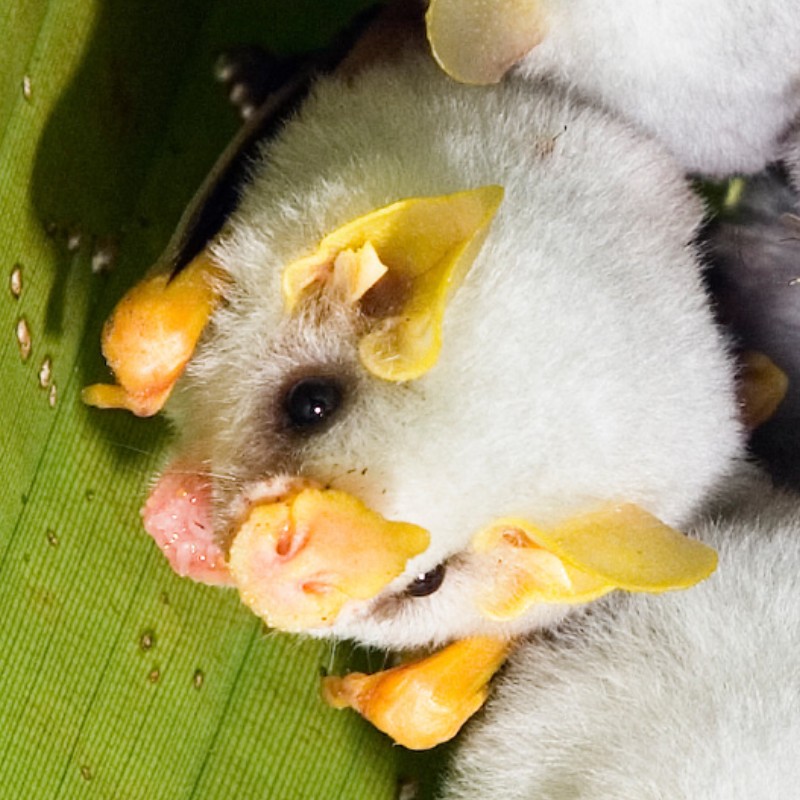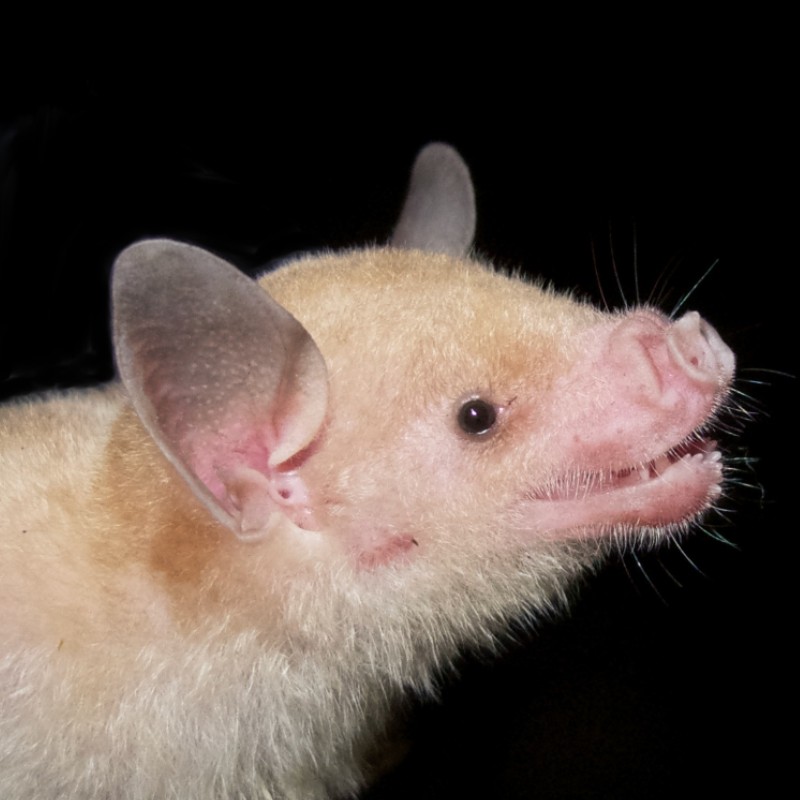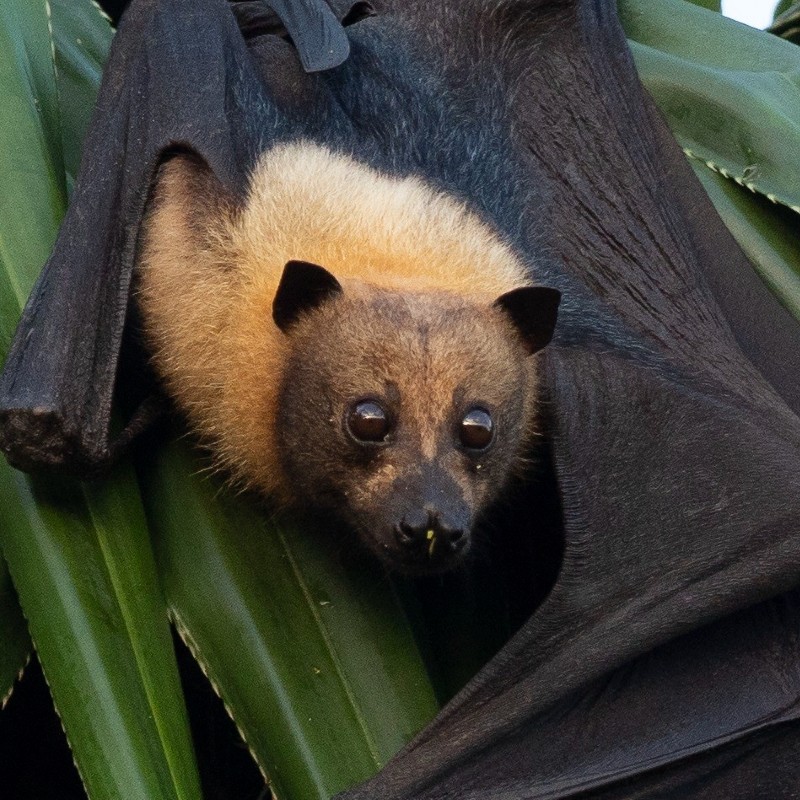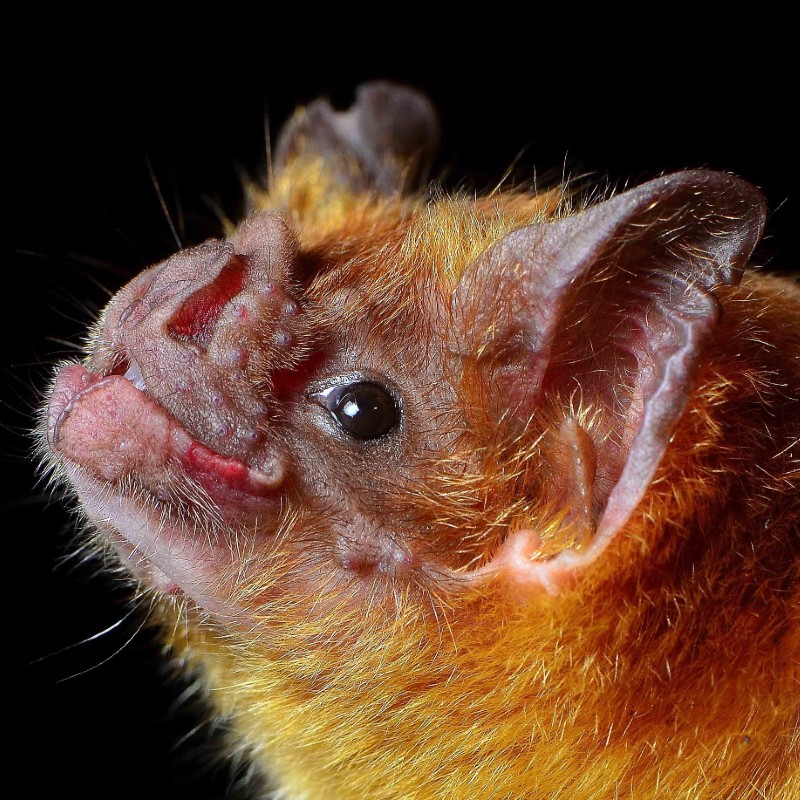 Honduran White Bat
by Konrad Wothe/Minden Pictures/BCI
Jamaican Flower Bat
by Angelo Soto-Centero
Marianas Flying Fox
by Yushi Osawa
Common Vampire Bat
by Jose Gabriel Martinez Fonseca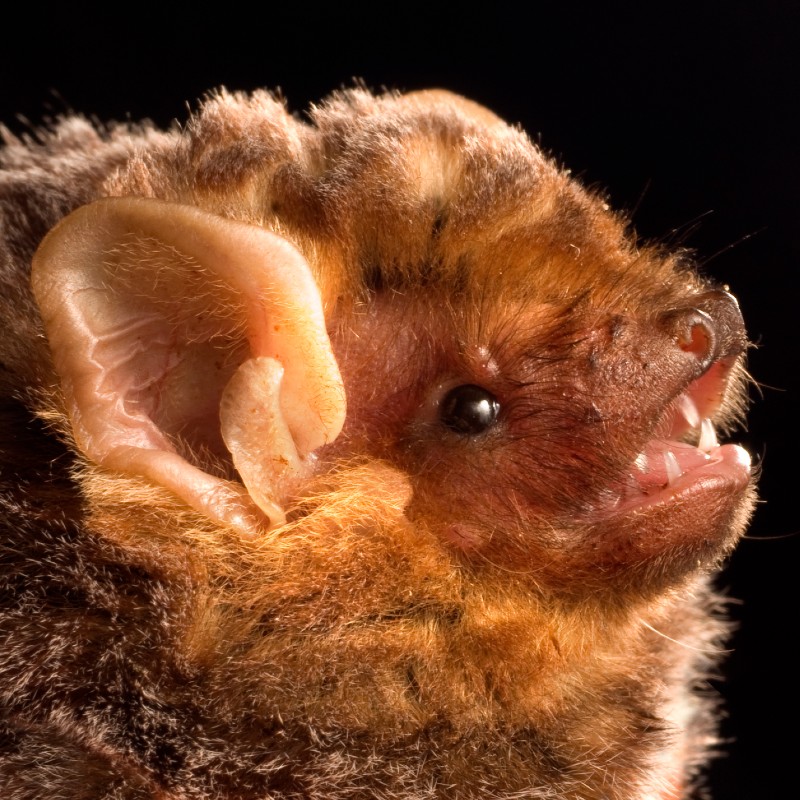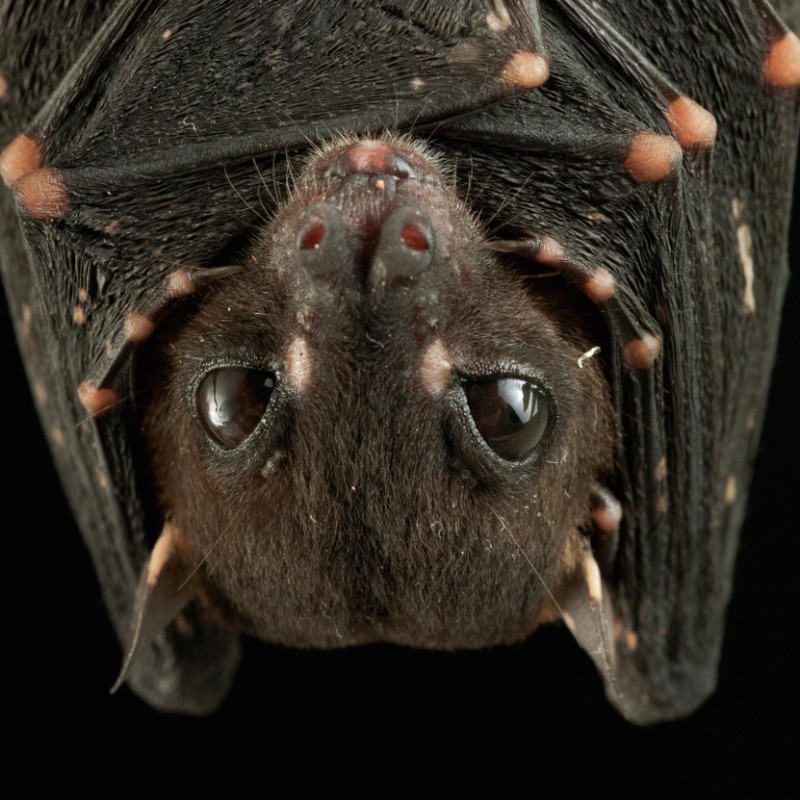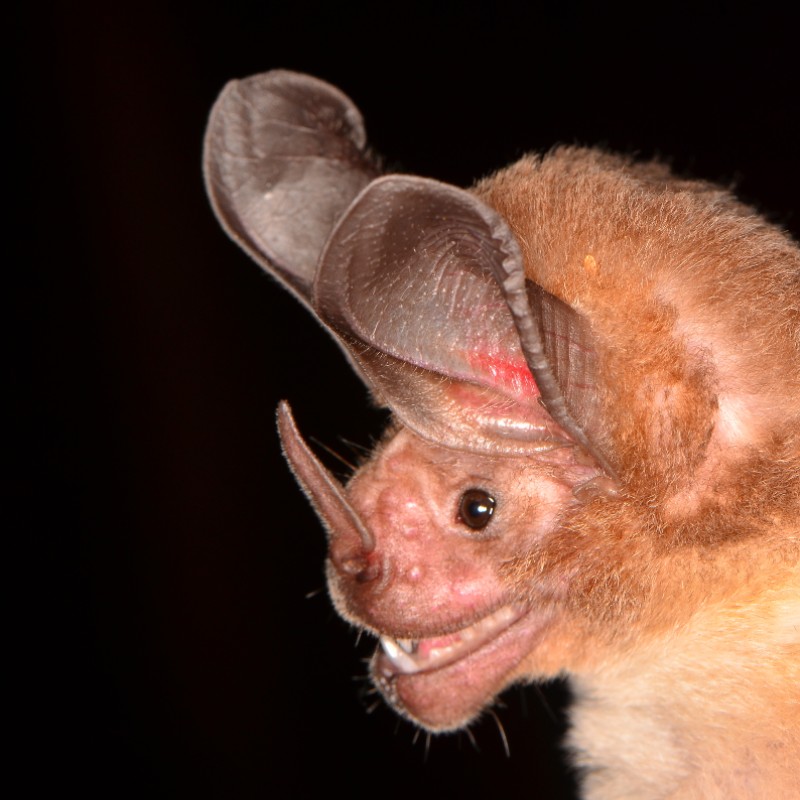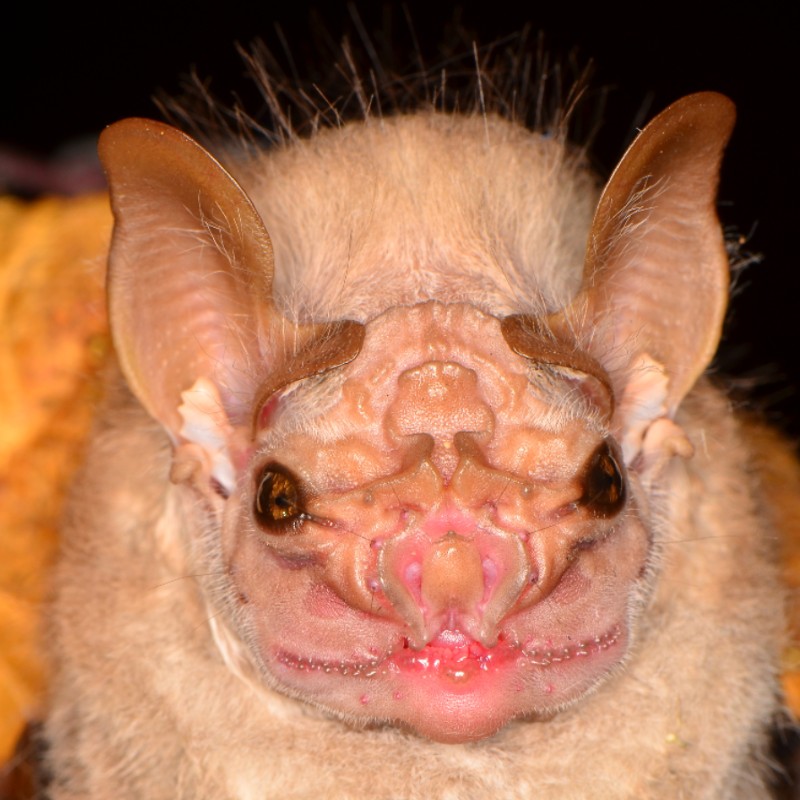 Seminole Bat
by Michael Durham/Minden Pictures
Spotted-Winged Fruit Bat
by Ch'ien Lee/Minden Pictures/BCI
White-Throated Round-Eared Bat by Jose Gabriel Martinez Fonseca
Wrinkle-faced Bat
by Jose Gabriel Martinez Fonseca
FITNESS GOAL
COMPLETED: 19,755,138 steps
TARGET: 30,000,000 steps
FUNDRAISING GOAL
RAISED: $ 8,973
TARGET: $ 25,000
You must go on adventures to find out where you truly belong. ~ Sue Fitzmaurice
Come join us and leave your footprints around the world!
HOW IT WORKS
Register for the campaign and set your fitness & fundraising targets.
Share your story and raise funds & awareness.
Track workouts anywhere & anytime and complete goal.
ABOUT THE ORGANIZATION
BAT CONSERVATION INTERNATIONAL INC.

Bat Conservation International's mission is to conserve the world's bats and their ecosystems to ensure a healthy planet.

Read more about the organization >>
HOW YOUR PARTICIPATION HELPS

This October, I'm stepping up to help bats - literally! Through the Step Up For Bats Challenge, I'm raising funds to help Bat Conservation International protect bats from extinction all over the world. While they're most often unseen, bats are extremely important to the planet.
They pollinate plants like bananas, peaches, and agave. They regenerate forests by dispersing seeds. They save farmers billions of dollars each year by eating crop-destroying insects. When we save bats, we save the planet. That is why I signed up to help. Will you join me in taking this important step to save these unique and important mammals? Every donation, large or small, makes a difference for bats.

I also invite you to get active and join me in a virtual trek around the world to raise awareness of the importance of bats by signing up for the Step Up For Bats Challenge.
FREQUENTLY ASKED QUESTIONS
What is Charity Footprints?

Charity Footprints is a social enterprise that connects fitness and charitable giving. We empower people just like you, to get fit & give back.

Our Virtual Races allow non-profits to challenge their patrons to run, walk or ride and raise funds just as they would in a fundraising walkathon. The best part - charities save over 45% in event and logistical costs. So, the dollars that you pay to register or fundraise, go farther.


What is the campaign registration fee?

Campaign registration fee is the amount that you'll need to pay to enroll in this virtual race. This fee (less transaction charges) will go to the non-profit running this campaign as a donation.

The registration fee along with the funds raised through your individual fundraising page will enable the non-profit to fund various programs and pursue their organization's mission.


How can I create my fundraising page?

Well, you wouldn't have to create a separate fundraising page. Once you register for this campaign, we'll give you the link to your fundraising page.


How will I track my distance?

You can track your workouts by setting up your devices (Fitbit, Garmin, Apple Watch, Google Fit, Misfit, Strava), or download the Charity Footprints' iOS or Android app and track your workouts toward this campaign. ?>

If you workout indoors (treadmill, elliptical, stationary bike etc.), you can upload your workouts here.


How do I join a team on this campaign?

While registering for the campaign, select the team you'd like to join or create a new team and invite others to #GetFitGiveBack with you. If you want to join a team (or create your team) after registration, login to the campaign site and you would find a link to edit "My Team" in the menu under your profile in the header.


I am an international donor (non-US), what are my donation charges and tax-deductibility?

All donations are made in US dollars, so the donations may be levied an exchange rate fee via your bank. Donors will want to connect with their bank to determine exactly what that fee may be. Additionally, international donors will need to reach out to a tax professional to discuss if and how tax deductibility will apply to their donation.


Who can sponsor my fundraising efforts?

The short answer is - everyone. The fundraising research shows that the number one reason for people not donating is that they weren't asked to.

That said, there are things you can do to attract people to sponsor you. Adding a picture to your fundraising page, telling potential donors why this cause is so personal to you, sharing your fundraising page on social media, email, and chat groups.

Last, if your employer has a gift matching program, check with the human resources department to support your favorite cause as well.


Who can I contact if I need help?

You can contact us any time if you need help. We love hearing from our users so please don't hesitate to write to us about issues, suggestions, or to just say hi. You can also contact the non-profit administrator directly if you would like.


How do I change or switch my team?

If you want to join a team (or create your team) after registration, login to the campaign site and you would find a link to edit "My Team" in the menu under your profile in the header.