ABOUT THE VIRTUAL WALK AROUND THE CHRISTEL HOUSE WORLD CAMPAIGN
REGISTRATION IS NOW OPEN
Giving kids who need the most help the best chance.
Lace up your walking shoes, bike, climb, exercise and join Christel House supporters from across the United States for our Virtual Walk Across the Christel House World!
OFFICIAL WALK PLAYLIST
What are you jamming to when you walk? Did you know there's an official Virtual Walk Around the Christel House World playlist, sponsored by
Tim and April DeHaan and family
. The playlist can be found at
https://christelhouse.org/virtualwalkplaylist/

Week 3 Challenges
From May 3 to May 9,
Allegion
presents the Half-Way Point Challenge Match, marking that we're halfway across the world!
The top
fundraising team
will earn a
$1,000 match
The top
individual fundraiser
will earn a
$500 match
PLUS!
The
top team with most mileage
will earn a
$1,000 match
The
top individual will most mileage
will earn a
$500 match
New Fun Challenge!
This week, snap a fun selfie while exercising and add it to the
scrapbook
. Three winners will receive a copy of "Nature's Bloom," a 252-piece puzzle made from the art of Christel House students around the world! Sponsored by
Grand Pacific Resorts
.

The Big Steps for Small Teams Challenge will run through May 31, sponsored by Don Knebel. Good things sometimes come in small packages! This challenge is for teams with 15 or fewer members.
- The small team that logs the most miles will earn $2,500 towards their team fundraising goal.
- The small team that secures the most gifts (number of gifts not dollar amount) will earn $2,500 towards their team fundraising goal

Week 2 Challenges
This week, get fit, have fun, and raise funds! Week Two (April 26–May 3) marks the first of our fun contests, sponsored by Grand Pacific Resorts. Fill out
this quiz
to enter before May 3! Three winners will be randomly selected to receive a "Birds of a Feather" water bottle, featuring art from Christel House students. Follow this link!
http://bit.ly/CHContest1

Week 1 Challenges

The winners of the Week One Challenge Match Sponsored by RJE Business Interiors are:

Individual: Felice Campbell will receive a $250 donation to her fundraising goal

Team: Chrysler Champion Dodge Jeep Ram Team will receive a $750 donation to their fundraising goal

Thank you RJE Business Interiors for sponsoring the challenge!

Eight schools. Five countries. Nearly 6,000 students. From kindergarteners in their first year at Christel House's newest school in Jamaica, to adult learners getting a second chance at Indy's Christel House DORS—we make up an extended Christel House family. Together, we give students the kids who need help the best chance.

Over six weeks, you can walk, jog, bike, or exercise to log miles, with the support of your friends and colleagues! Join as an individual or as a team. Compete in challenges and contests, as we work together as a Christel House family to achieve the goal of raising $300,000 and logging 15,940 miles.
"One child, one teacher, one pen and one book can change the world." - Malala Yousafzai
MASTER TEAM LIST
OUR COMMUNITY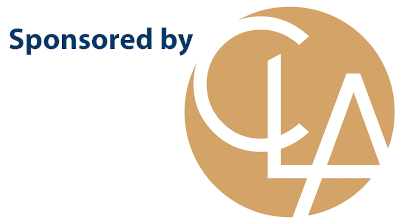 FITNESS GOAL
COMPLETED: 16,468 miles
TARGET: 15,940 miles
FUNDRAISING GOAL
RAISED: $ 96,142
TARGET: $ 300,000
You must go on adventures to find out where you truly belong. ~ Sue Fitzmaurice
Come join us and leave your footprints around the Christel House world!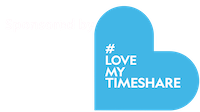 HOW IT WORKS
Register for the campaign and set your fitness & fundraising targets.
Share your story and raise funds & awareness.
Track workouts anywhere & anytime and complete goal.
ABOUT THE ORGANIZATION
CHRISTEL HOUSE INTERNATIONAL INC.

The mission of Christel House is to transform the lives of underserved children around the world—breaking the cycle of poverty and building self-sufficient, contributing members of society. A focus on academic excellence through a robust K–12 curriculum is combined with a strong character development program to give students the skills and competencies necessary to compete successfully in complex 21st Century society. Christel House currently serves over 5,662 students through eight schools — located in India, Jamaica, Mexico, South Africa and the United States.

Read more about the organization >>
How Your Participation Helps

FREQUENTLY ASKED QUESTIONS
What is Charity Footprints?

Charity Footprints is a social enterprise that connects fitness and charitable giving. We empower people just like you, to get fit & give back.

Our Virtual Races allow non-profits to challenge their patrons to run, walk or ride and raise funds just as they would in a fundraising walkathon. The best part - charities save over 45% in event and logistical costs. So, the dollars that you pay to register or fundraise, go farther.


What is the campaign registration fee?

This campaign is free to participate in.

However, we encourage you to donate optional/suggested amount during registration or you can always donate any amount on your fundraising page after the registration.


How can I create my fundraising page?

Well, you wouldn't have to create a separate fundraising page. Once you register for this campaign, we'll give you the link to your fundraising page.


How will I track my distance?

You can track your workouts by setting up your devices (Fitbit, Garmin, Apple Watch, Google Fit, Misfit, Strava), or download the Charity Footprints' iOS or Android app and track your workouts toward this campaign.

If you workout indoors (treadmill, elliptical, stationary bike etc.), you can upload your workouts here.


How do I join a team on this campaign?

While registering for the campaign, select the team you'd like to join or create a new team and invite others to #GetFitGiveBack with you. If you want to join a team (or create your team) after registration, login to the campaign site and you would find a link to edit "My Team" in the menu under your profile in the header.


I am an international donor (non-US), what are my donation charges and tax-deductibility?

All donations are made in US dollars, so the donations may be levied an exchange rate fee via your bank. Donors will want to connect with their bank to determine exactly what that fee may be. Additionally, international donors will need to reach out to a tax professional to discuss if and how tax deductibility will apply to their donation.


Who can sponsor my fundraising efforts?

The short answer is - everyone. The fundraising research shows that the number one reason for people not donating is that they weren't asked to.

That said, there are things you can do to attract people to sponsor you. Adding a picture to your fundraising page, telling potential donors why this cause is so personal to you, sharing your fundraising page on social media, email, and chat groups.

Last, if your employer has a gift matching program, check with the human resources department to support your favorite cause as well.


Who can I contact if I need help?

You can contact us any time if you need help. We love hearing from our users so please don't hesitate to write to us about issues, suggestions, or to just say hi. You can also contact the non-profit administrator directly if you would like.


How do I change or switch my team?

If you want to join a team (or create your team) after registration, login to the campaign site and you would find a link to edit "My Team" in the menu under your profile in the header.