COLTON UNDERWOOD LEGACY FOUNDATION INC.
Love only grows by sharing. You can only have more for yourself by giving it away to others. ~ Brian Tracy
ENTER AN AMOUNT YOU'D LIKE TO DONATE
------ x ------
READ MORE ABOUT THE CAUSE
------ x ------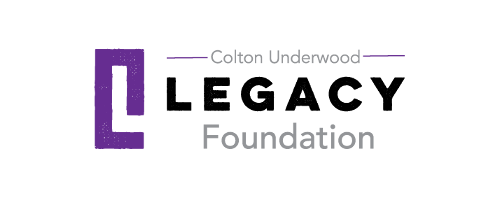 Colton Underwood Legacy Foundation Inc.
ABOUT:
Founded in 2015 by Colton Underwood, former NFL player and star of ABC's The Bachelor, the Legacy Foundation is focused on supporting individuals who are living with cystic fibrosis.
OUR MISSION:
It is the mission of the Legacy Foundation to advance the quality of life of cystic fibrosis warriors and their caregivers so they may create a legacy of well-being to inspire all.