FULL CIRCLE FARM SANCTUARY
Love only grows by sharing. You can only have more for yourself by giving it away to others. ~ Brian Tracy
ENTER AN AMOUNT YOU'D LIKE TO DONATE
------ x ------
READ MORE ABOUT THE CAUSE
------ x ------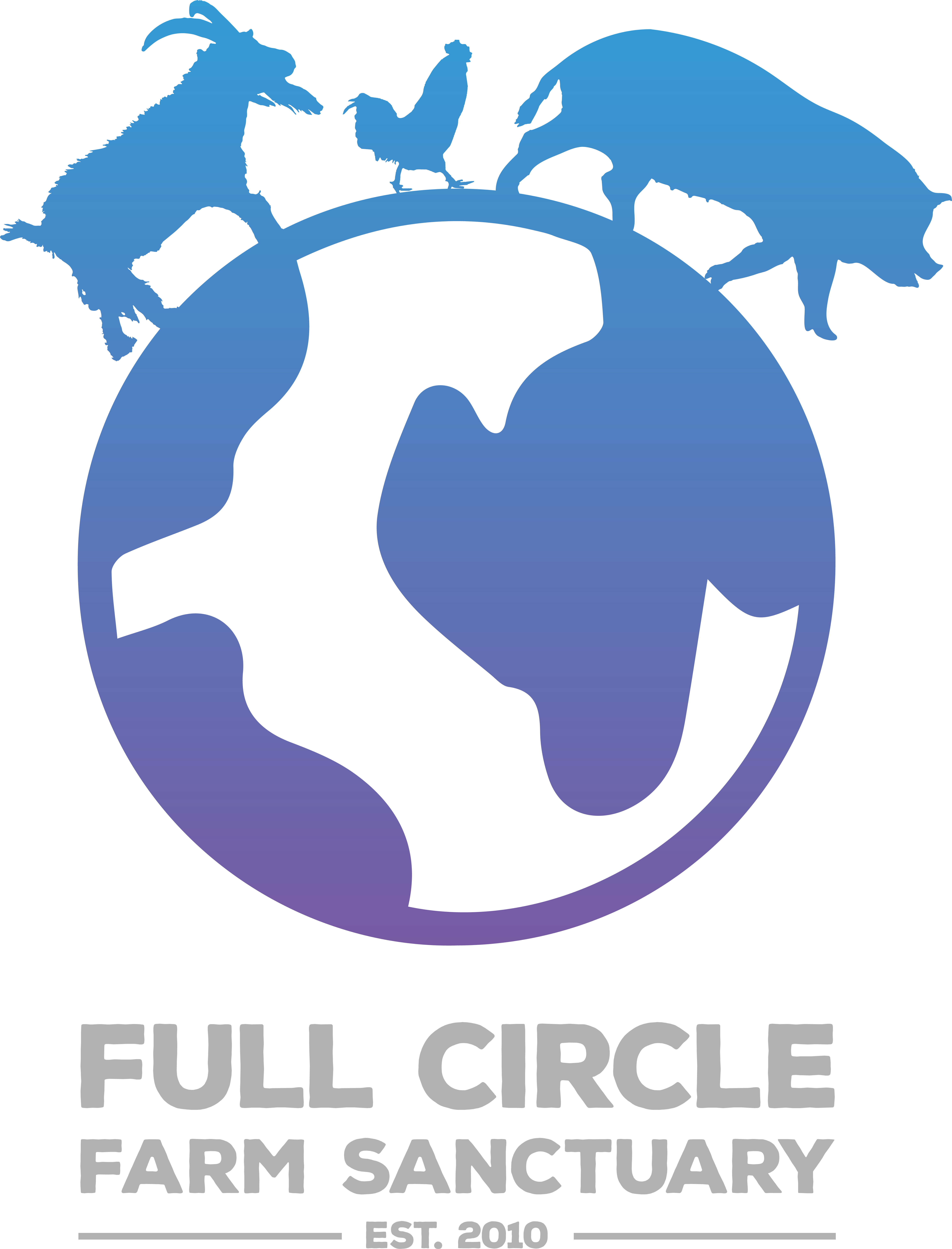 Full Circle Farm Sanctuary
ABOUT:
We are a safe haven for rescued farmed animals who otherwise would be lost, suffering, and forgotten. We provide a loving, forever home for precious individual animals desperately in need of refuge.
OUR MISSION:
Full Circle Farm Sanctuary provides a loving lifetime home for farmed animals who otherwise would face suffering and premature deaths.
We exist to educate the public on the beauty, dignity, and worth of all animals through interactions with our residents.
We acknowledge that the best way to alleviate animal suffering, sustain the environment, prevent world hunger, support social justice, and improve human health is to embrace the compassionate vegan lifestyle.