ASIS FOUNDATION
Love only grows by sharing. You can only have more for yourself by giving it away to others. ~ Brian Tracy
ENTER AN AMOUNT YOU'D LIKE TO DONATE (
USD

)
------ x ------
READ MORE ABOUT THE CAUSE
------ x ------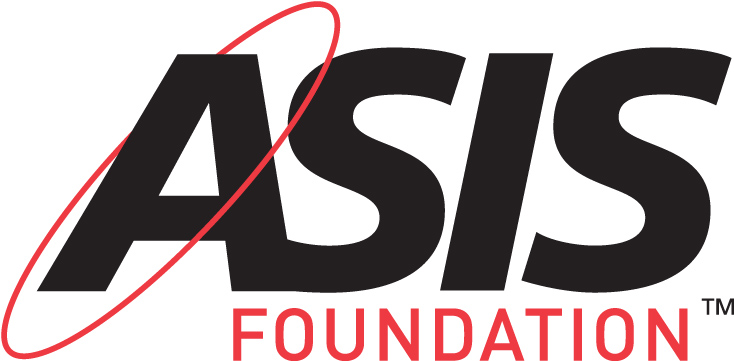 ASIS Foundation
ABOUT:
The ASIS Foundation is your foundation. Since 1966 we have been proud to provide practical research, grants and scholarships to support security management professionals in advancing their careers. In this past year alone, the Foundation has:

• Supported 20 ASIS chapters in hosting their own certification preparation classes through our Chapter Starter Kit Grants.
• Awarded 150+ Certification Scholarships to directly support members pursuing professional ASIS certification.
• Released new research on 'Artificial Intelligence in Security' and 'The State of Security Management'


"Scholarships are a tremendous help especially in countries that are currently going through economic crises. I would never have decided to take the exam or prepare for it without the support of the ASIS Foundation."

--Carlos Ramirez, Certification Scholarship recipient
OUR MISSION:
The ASIS Foundation, a 501(c)(3) nonprofit organization, supports security management professionals worldwide through research and education. Governed by a volunteer Board of Trustees, the Foundation is supported by generous donations from individuals, organizations, and ASIS chapters and communities.