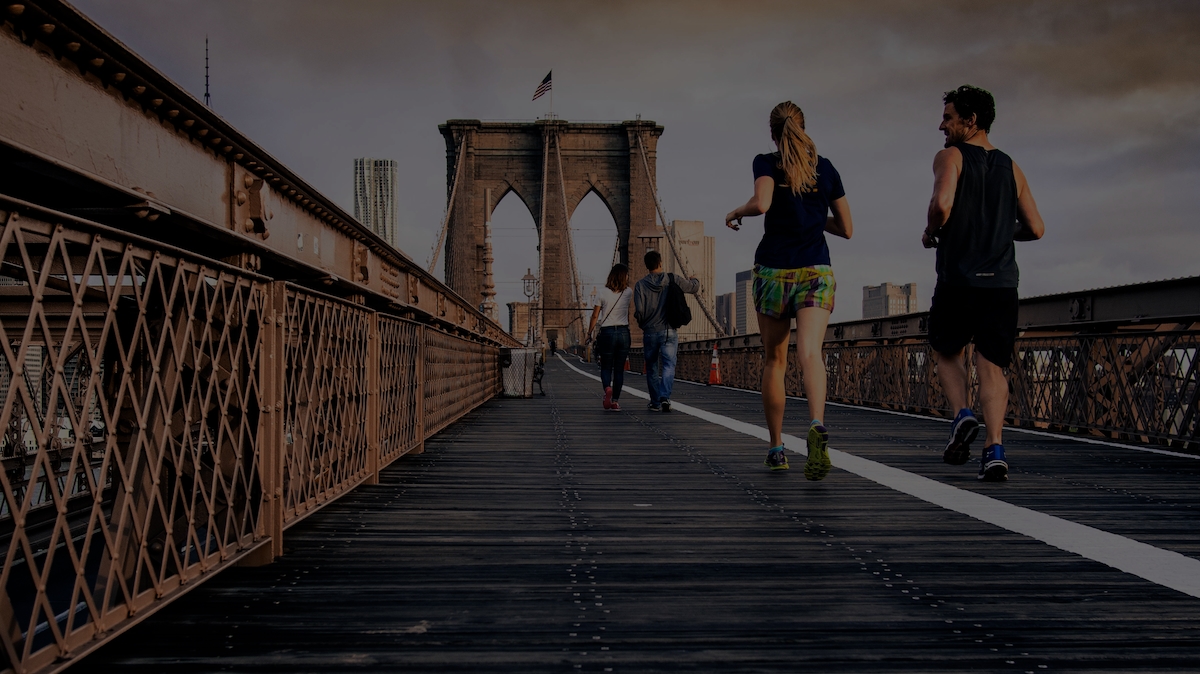 ABOUT OUT RUN COVID-19 & SUPPORT YOUR LOCAL BUSINESSES CAMPAIGN
This event is to help everyone stay fit, mentally strong, and to help support local businesses.

In these moments in time a person's character is measured by how they handle adversity, not in times of prosperity.

We are all struggling to maintain a sense of normalcy. Local businesses have provided us with food, spirits, and health and fitness, while some run your favorite charities. Some places feel like home... where everyone knows your name. It is time to make sure our favorite places are not lost during this health crisis and possible economic crisis.

This race was originally going to take the place of our annual Fitness 5K/Stadium Run. Since 2014 JAR of Hope has gathered thousands of people together through a variety of ways via fitness. I urge everyone to use this event to keep some sort of routine. Run solely or run with a family member. Get the kids to start running. Use a treadmill or go outside where it is safe, but stay healthy during this difficult time.

Experts say that hormones are released in the body to help keep us happy but cortisol levels have a tendency to rise during stressful times. This enables the body to hang on to fat. Summer will be here before you know it and hopefully COVID-19 will be a distant memory. But let's help out some local businesses weather the storm of uncertainty. No matter where you are in the continental U.S. or outside the U.S. If you create a team, no matter your geographical location we will send the business of your choice financial assistance.

Also, you will help five children continue a drug therapy that is showing progress; without it they will most certainly lose all the progress they have made and death will be imminent.

Just like during 9/11 and Hurricane Sandy, we will get through this together, stronger and with a greater sense of empowerment for helping your friends, neighbors, and small business owners.

Thank you. Registering and sharing this event is the key to success.
FITNESS GOAL
COMPLETED: 2,422 miles
TARGET: 1,000 miles
FUNDRAISING GOAL
RAISED: $ 519
TARGET: $ 35,000
HOW IT WORKS
Register for the campaign and set your fitness & fundraising targets.
Share your story and raise funds & awareness.
Track workouts anywhere & anytime and complete goal.
ABOUT THE ORGANIZATION
JAR OF HOPE

Our mission is to fund research to find a cure to fight Duchenne MD as well as increasing the quality of life of those affected.

Read more about the organization >>
How Your Participation Helps

The concept is simple :

1. Sign up/Register

2. Create a team ( in the name of your favorite local business) ( ie: your favorite: gym, bar, auto mall, restaurant, ice cream store, sneaker store and even your favorite charity. Yes, other charities are welcome to participate. Your programs need to continue as well.)

3. Invite others to join you. No matter where they are in the world.

4. Choose a race (as an individual. No, your team members do not have to do the same distance). You will have 30 days to complete the race. You can run all the races if you want.

5. Run your Race.

6. Receive a certificate for completing your race.

7. Mostly feel good about yourself for helping terminally ill children and saving your favorite local business.

8. We will present your favorite local business with a check to help in this troubled time.

*Disclaimer: JAR of Hope will be giving away .70 cents on the dollar to your favorite local business or charity. We have been blessed over the years with the support of local small businesses. This is our way to try and help give back.

** if you would like to make a separate donation to JAR of Hope please go to: jarofhope.org
FREQUENTLY ASKED QUESTIONS
What is Charity Footprints?

Charity Footprints is a social enterprise that connects fitness and charitable giving. We empower people just like you, to get fit & give back.

Our Virtual Races allow non-profits to challenge their patrons to run, walk or ride and raise funds just as they would in a fundraising walkathon. The best part - charities save over 45% in event and logistical costs. So, the dollars that you pay to register or fundraise, go farther.


What is the campaign registration fee?

Campaign registration fee is the amount that you'll need to pay to enroll in this virtual race. This fee (less transaction charges) will go to the non-profit running this campaign as a donation.

The registration fee along with the funds raised through your individual fundraising page will enable the non-profit to fund various programs and pursue their organization's mission.


How can I create my fundraising page?

Well, you wouldn't have to create a separate fundraising page. Once you register for this campaign, we'll give you the link to your fundraising page.


How will I track my distance?

You can track your workouts by setting up your devices (Fitbit, Garmin, Apple Watch, Google Fit, Misfit), or download the Charity Footprints' iOS or Android app and track your workouts toward this campaign.

If you workout indoors (treadmill, elliptical, stationary bike etc.), you can upload your workouts here.


How do I join a team on this campaign?

While registering for the campaign, select the team you'd like to join or create a new team and invite others to #GetFitGiveBack with you. If you want to join a team (or create your team) after registration, login to the campaign site and you would find a link to edit "My Team" in the menu under your profile in the header.


I am an international donor (non-US), what are my donation charges and tax-deductibility?

All donations are made in US dollars, so the donations may be levied an exchange rate fee via your bank. Donors will want to connect with their bank to determine exactly what that fee may be. Additionally, international donors will need to reach out to a tax professional to discuss if and how tax deductibility will apply to their donation.


Who can sponsor my fundraising efforts?

The short answer is - everyone. The fundraising research shows that the number one reason for people not donating is that they weren't asked to.

That said, there are things you can do to attract people to sponsor you. Adding a picture to your fundraising page, telling potential donors why this cause is so personal to you, sharing your fundraising page on social media, email, and chat groups.

Last, if your employer has a gift matching program, check with the human resources department to support your favorite cause as well.


Who can I contact if I need help?

You can contact us any time if you need help. We love hearing from our users so please don't hesitate to write to us about issues, suggestions, or to just say hi. You can also contact the non-profit administrator directly if you would like.


How do I change or switch my team?

If you want to join a team (or create your team) after registration, login to the campaign site and you would find a link to edit "My Team" in the menu under your profile in the header.