ABOUT #JOINTHEFIGHT FOR KIDS CAMPAIGN
At Child Rescue Coalition, we rescue children from sexual abuse by building technology for law enforcement, free of charge, to track, arrest and prosecute child predators. During the COVID-19 pandemic, we have noticed a surge in predators distributing horrific Child Sexual Abuse Material (CSAM) online. As both children and offenders have been forced to stay home and spend more time on the internet, the threat of online child sexual abuse has increased.
To date, the donor-funded Child Rescue Coalition technology has aided global law enforcement arrest more than 12,400 dangerous predators and save more than 2,800 kids, which on average is almost 4 predators every single day and 1 child every day and a half!
But we need to do more to continue our fight to protect children. This summer, it's time to take action!
What is the #JoinTheFight For Kids Virtual Race?
Unlike a traditional walk/run/bike race, this virtual race uses technology & takes social distancing into account; allowing you to participate on your own, with a friend, work mates or your whole family, showing your support whenever & wherever you are day or night; rain or shine; inside or outside. The choice is yours! You simply register anytime during the virtual race dates and continue to do the things that you normally do to stay active, knowing you are raising vital funds to protect kids.
You don't walk, run or bike to stay active? No problem. Maybe you golf, swim, spin, workout, dance, hike, row, box or even do house or yard work. That's great! As long as you can move, you can Step Up and #JoinTheFight For Kids!
Besides participating, what more can I do to Step Up and #JoinTheFight For Kids?
Our most inspired #JoinTheFight For Kids Defender, Warrior, Champion and Hero fundraisers and donors will receive exclusive prizes! The more funds you donate, raise and have pledged (in addition to your registration donation), the more #JoinTheFight swag you'll win!
$25 Raised/Donated - #JoinTheFight For Kids Defender
You will receive:
An Exclusive #JoinTheFight For Kids 4" x 4" Laptop Sticker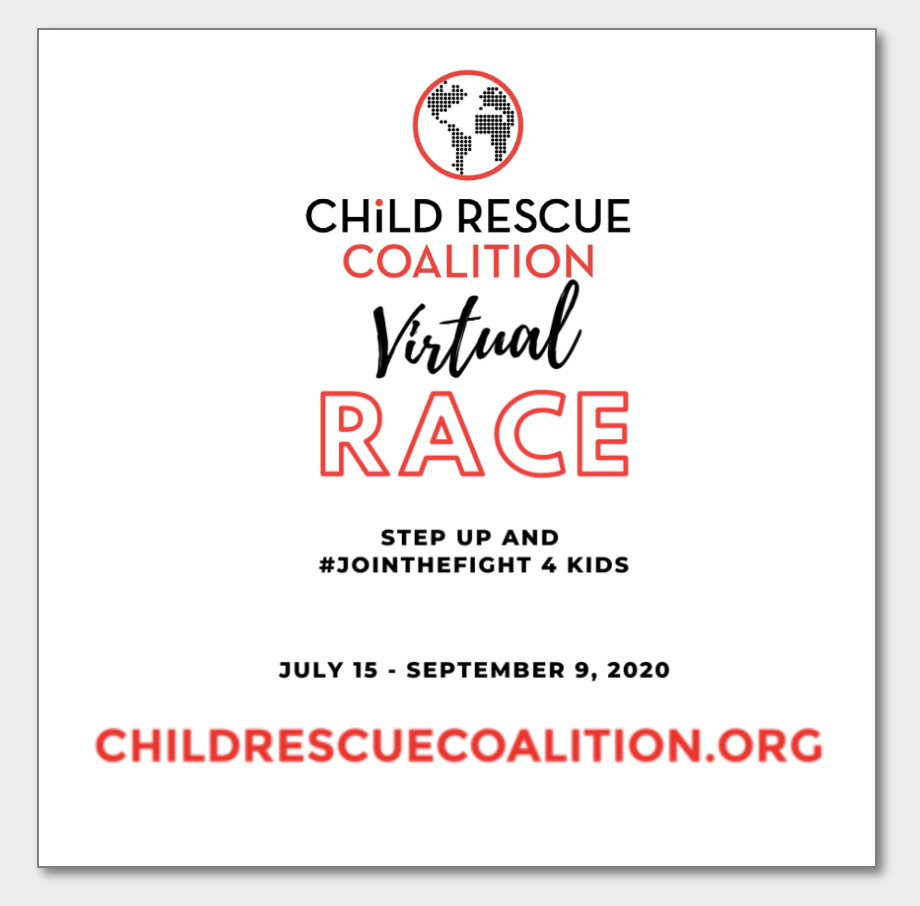 $75 Raised/Donated - #JoinTheFight For Kids Warrior
You will receive the above plus:
An Exclusive #JoinTheFight For Kids Premium Unisex T-Shirt (White)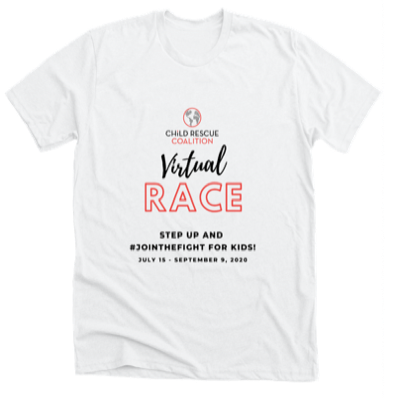 $150 Raised/Donated - #JoinTheFight For Kids Champion
You will receive all the above plus:
A Limited Addition #JoinTheFight Premium Summer Unisex Tank Top (Red)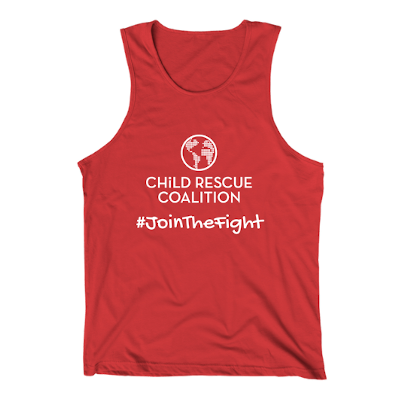 $300 Raised/Donated - #JoinTheFight For Kids Hero
You will receive all the above plus:
An Exclusive "Law Enforcement Hero" Challenge Coin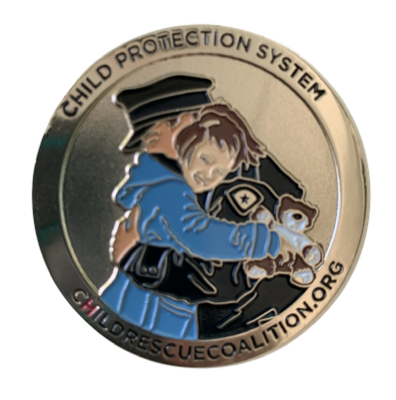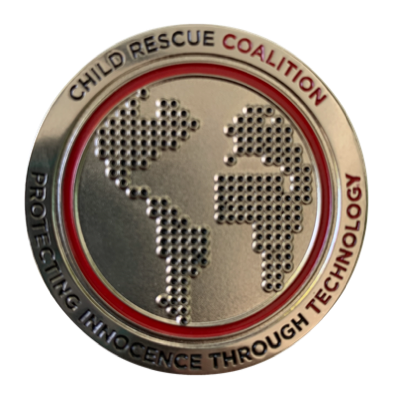 How do I get started, participate and help even more?
Your participation and support will ensure the protection of thousands of children from sexual abuse and exploitation and participating couldn't be easier….
STEP 1
Register at the donation level that's right for you
#JoinTheFight Stepper - $20 donation (individual)
#JoinTheFight Family - $60 donation (for up to 4 family members or friends - SAVE $20)
#JoinTheFight Pro - $75 donation (individual + receive an Exclusive #JoinTheFight For Kids Mug)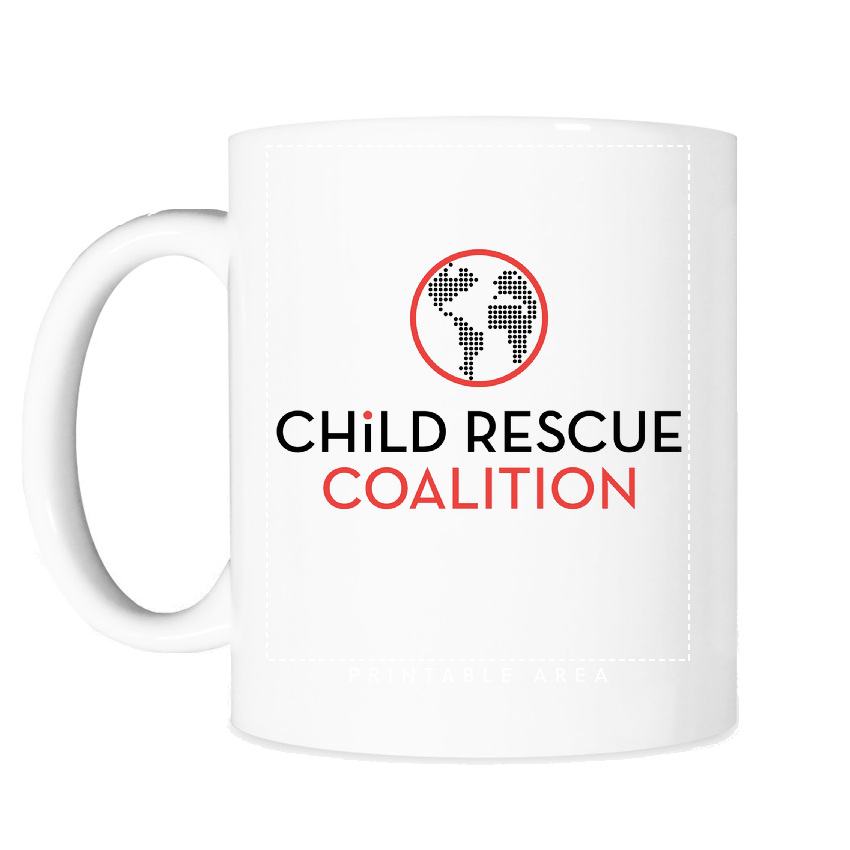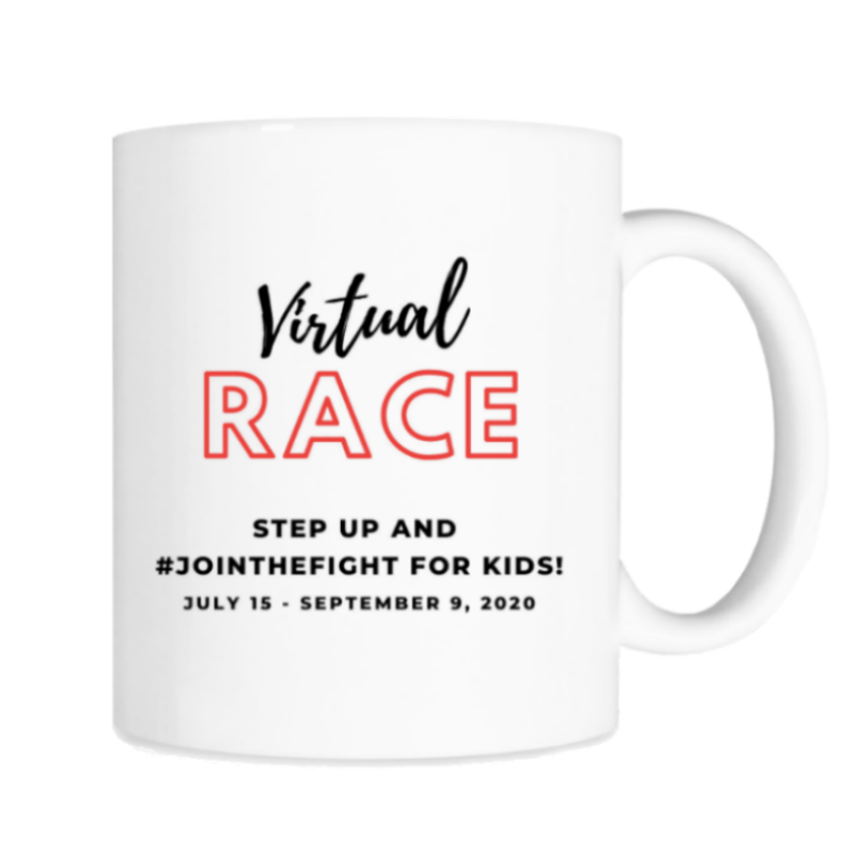 STEP 2
Set Up Your Device. Join or Start a Team. Track Your Support!
Set up your fitness device using the How It Works instructions. Consider joining or starting your own team to help motivate activity and healthy competition with other teams. Easily start your own personal fundraising page and post it to social media to help encourage donations where pledged funds you receive from your circle will help motivate you to hit your goals and get great #JoinTheFight swag, all while helping to protect and save kids!.
STEP 3
Use your influence. Get Active!
Connect with your social network to help raise awareness and reach your fitness and fundraising goals. Share your progress regularly on social media by posting pictures and short videos to spread the word. Remember to tag Child Rescue Coalition (@ChildRescueCoalition) and include the #JoinTheFight hashtag to start a social media movement and get steppin'!
How do I track my progress and convert other activities into steps?
You can participate in the #JoinTheFight For Kids Virtual Race by doing pretty much anything that gets your heart rate up! Refer to the How It Works and FAQs sections below for more information on tracking your distance and setting up your device. Use the map and virtual teddy bear track below to see how you, your team and everyone else is collectively moving towards our goals. For activities that cannot be measured in steps or miles, please refer to the Activity to Steps Conversion Chart below. If you don't see your favorite activity, simply use it as a guide. (we trust you to use your discretion!)
Activity to Steps Conversion Chart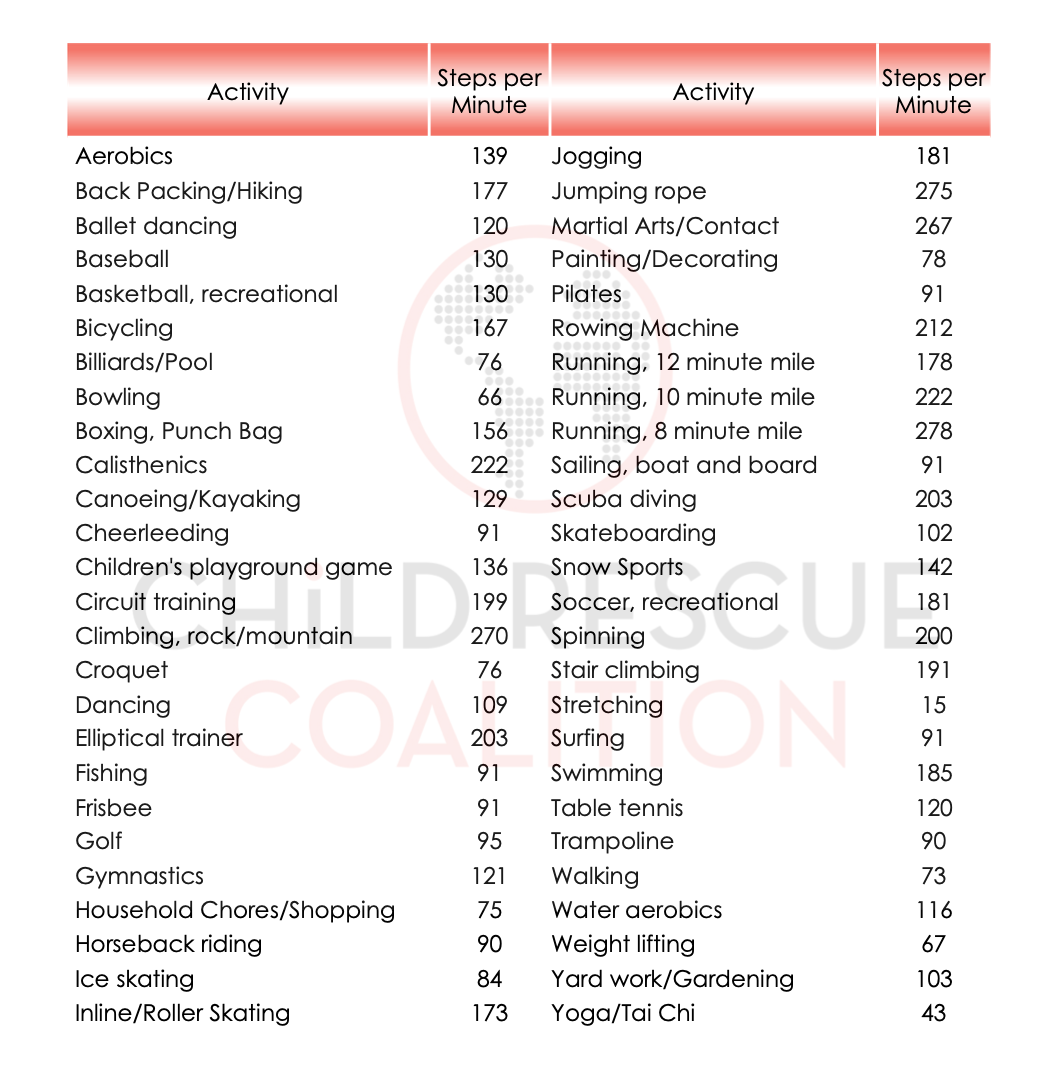 1 Minute of Each Activity = # of Steps





2000 steps = 1 mile




 




6th & Final Challenge | August 30th - September 9th





Ok, now this is it! We're almost there! We want to truly show our appreciation to the inspired #JoinTheFight For Kids Steppers that can help this mission & this campaign reach our $300,000 fundraising goal! That's just about 10% to go!





 


In our last 10 days of the #JoinTheFight For Kids Virtual Race, we're aiming high & rewarding big! Just rack up as many new Footprints as possible starting Sunday August 30th through Wednesday September 8th @ 11:59:59pm EST. We also encourage individuals on teams to post a pic to the Community Scrapbook, proudly showing off holding a sign (or digital text) that says "[Your team name] got x footprints!" (x is the number of TOTAL footprints for your team in this race!).


 


For steppers new to the virtual race, individual & team leaderboards (available on the site drop-down menu) are organized by distance, funds raised & Footprints. Footprints are the best way to balance your contributions to the virtual race.


 


Footprints are calculated in this way:


 



Every 2,000 steps (roughly 1 mile), you earn 50 Footprints

Every US $1 donated or funds you help to raise, you earn 25 Footprints


 


Awards:
We'll award the top 3 individual participants with NEW Footprints accumulated during these final 10 days and award the top 5 teams that show their pride with the most scrapbook pic posts!


 


Individual Participant Awards:


 


1st Place

A signed copy of Elizabeth Smart's Book "Where there's Hope"

A 1-year subscription to Bark

A Child Rescue Coalition Blanket and Bear Hugs Care Package Kit


 


2nd Place

A 1-year subscription to Bark

A Child Rescue Coalition Blanket and Bear Hugs Care Package Kit


 


3rd Place

A Child Rescue Coalition Blanket and Bear Hugs Care Package Kit


 


Teams Award:


 


The top 5 teams will receive an exclusive shout-out not only with CRC's almost 200k (and growing) Instagram following but also 41k facebook followers & in an upcoming monthly newsletter to over 11,000 subscribers!


 


* More on Elizabeth Smart and her books


 


* Bark is the amazing parental control phone monitoring app for social media, text & email to help keep kids safer online. The 1-year subscription is valued at US $99. Remember, as a thanks to all CRC supporters, if you go to https://www.bark.us/?ref=JOINTHEFIGHT or use the JOINTHEFIGHT referral/promo code to register to GET BARK, you will not only enjoy a 7-day FREE trial but also an exclusive 10% discount on monthly/yearly subscriptions AND Bark will generously give a portion of your monthly/yearly subscription to CRC in support of our common mission for kids! This special offer is available RIGHT NOW!


 


* The Blankets and Bear Hugs Give Back Experience allows supporters to assemble care packages for rescued children. Each care package includes a teddy bear, soft blanket, coloring book, crayons and a CRC nylon string bag. These are donated to local law enforcement officers to carry in their patrol cars who can give these to rescued children, providing something comforting at such a frightening time. CRC will work with winners to guide in the assembly of their package & guidance to connect & offer this package to their local law enforcement & encourage the use of free CPS technology to keep your own community safer! More on the BBH program.


 




Winners: To be announced




 




Our Goal:




 




- You have from July 15- September 9, 2020 to join at any time, set your fitness goal, rack up those steps and raise those funds!




 




- Your personal steps or mileage goal is up to you.




 




- Our collective goal is to raise $300,000 or more and reach a total of 180,000 miles / 360,000,000 steps or more!




 




 
FITNESS GOAL
COMPLETED: 364,104,946 steps
TARGET: 360,000,000 steps
FUNDRAISING GOAL
RAISED: $ 278,856
TARGET: $ 300,000
You must go on adventures to find out where you truly belong. ~ Sue Fitzmaurice
Come join us and leave your footprints ...Step up, track your teddy bear paw prints and help to protect and save children!