ABOUT RUN FOR A REASON - STEP-UP TO END THE SILENCE CAMPAIGN
Step-Up to End the Silence. Support Jane Doe No More in our 1st Annual Virtual Fitness Race to End Sexual Crimes. Unlike a traditional walk or run, this experience will be virtual as a safety measure against COVID-19.
Registration - $35 | Students - $17
You choose what fitness activity, when and where it fits in your schedule between now through December 14, 2020.
1. Sign up now and set a step/mile goal.
2. Set up your personal peer-to-peer fundraising page.
3. Invite your family, friends, neighbors, and colleagues to join your team or sponsor you on your fundraising page.
4. Track your progress and manually add to your page.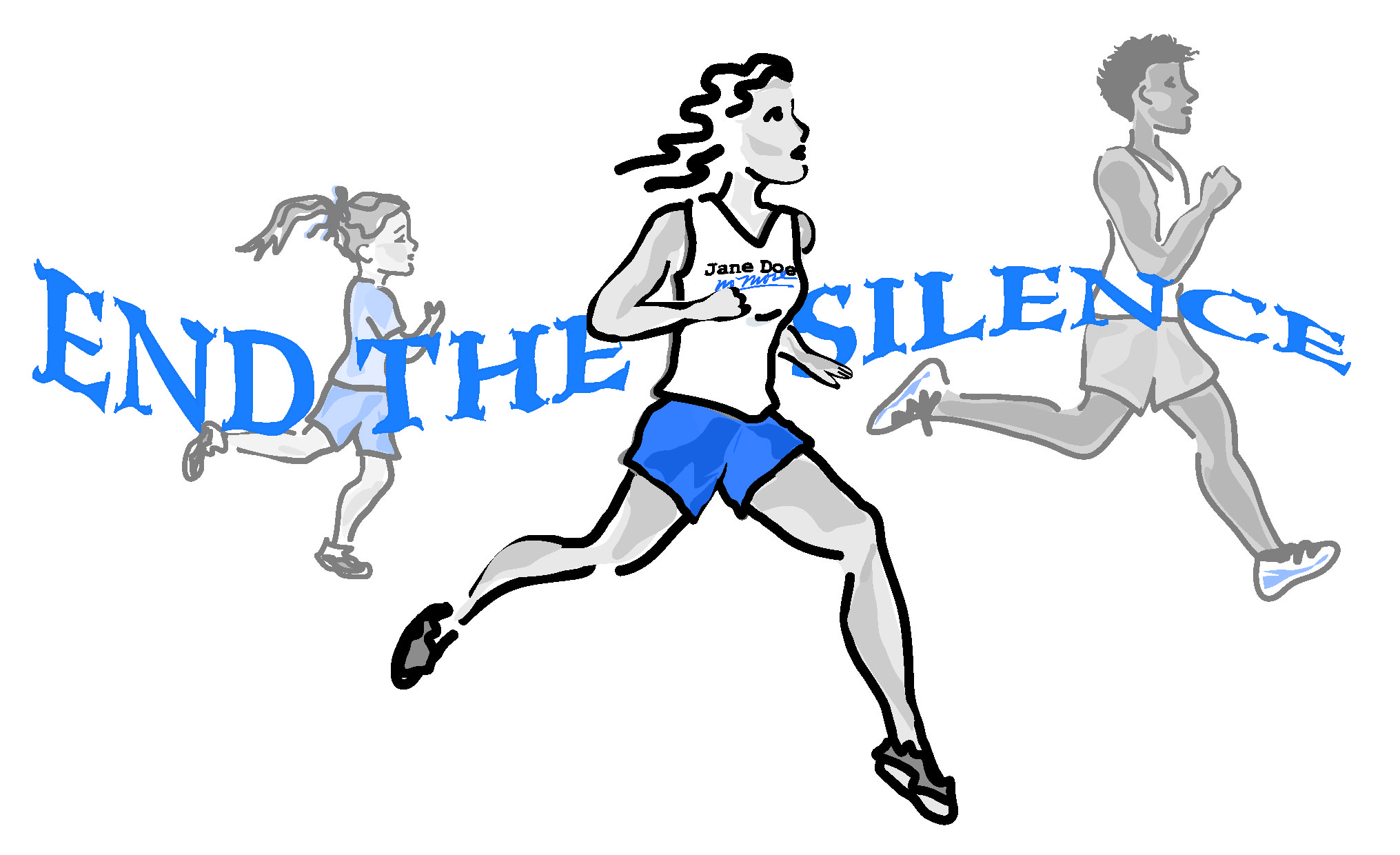 There are three ways to track your progress:
1. Download the free Charity Footprints App
2. Sync your fitness device (Fitbit, Apple Watch, Garmin, Google Fit, Misfit, Strava) or use the health app on your iPhone
3. Manually enter your miles on your event page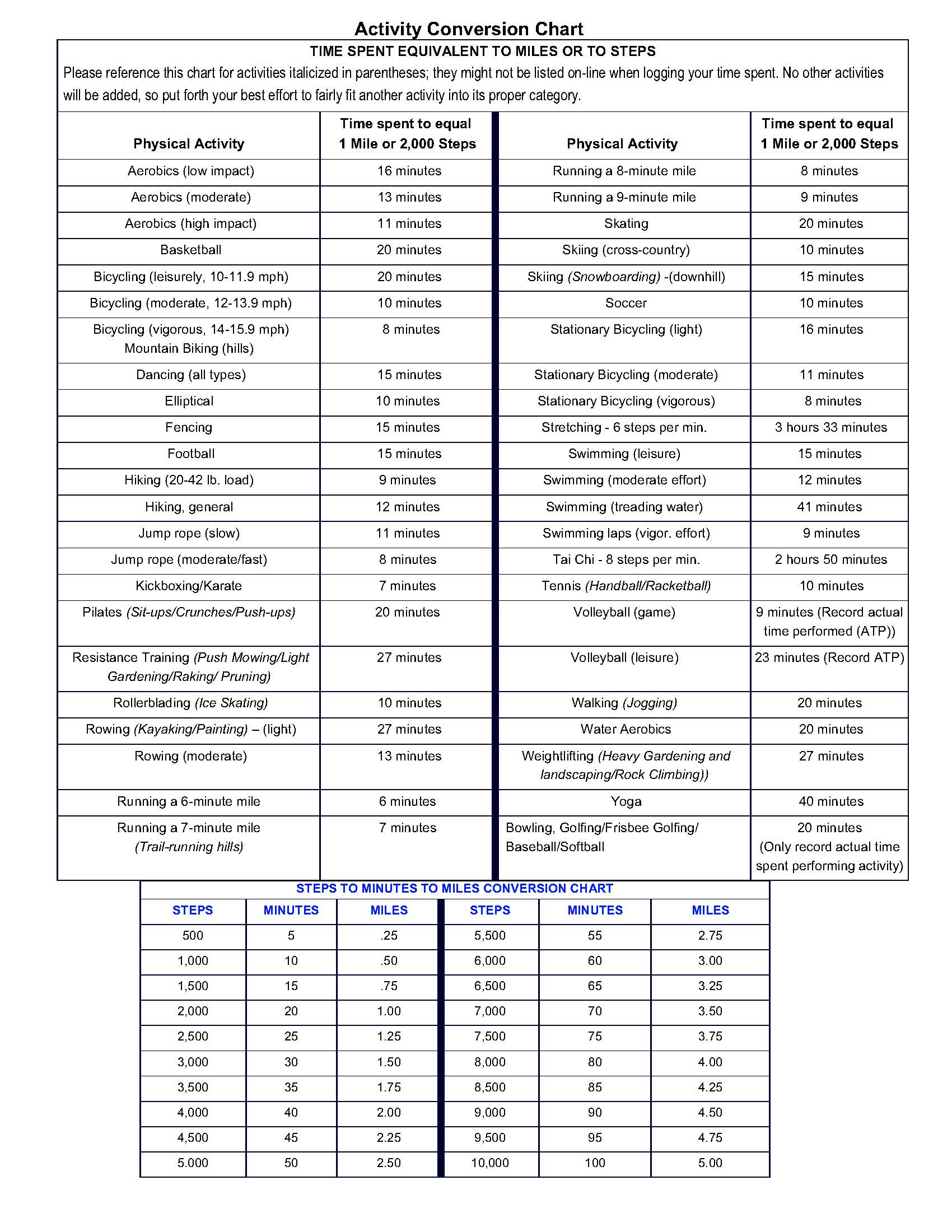 Our goal is to connect with family and friends and raise $10,000. Remember, with every step/mile, you will be helping Jane Doe No More reach more people through our programs.
Everyone who registers receives a medal.
Create a peer-to-peer fundraising page:
Raise $100 receive a tee-shirt
Raise $200 receive a tee-shirt, mask
Raise $300 receive a tee-shirt, mask, can koozie
Raise $400 receive a tee-shirt, mask, can koozie, string bag
Raise $500 receive a tee-shirt, mask, can koozie, string bag, umbrella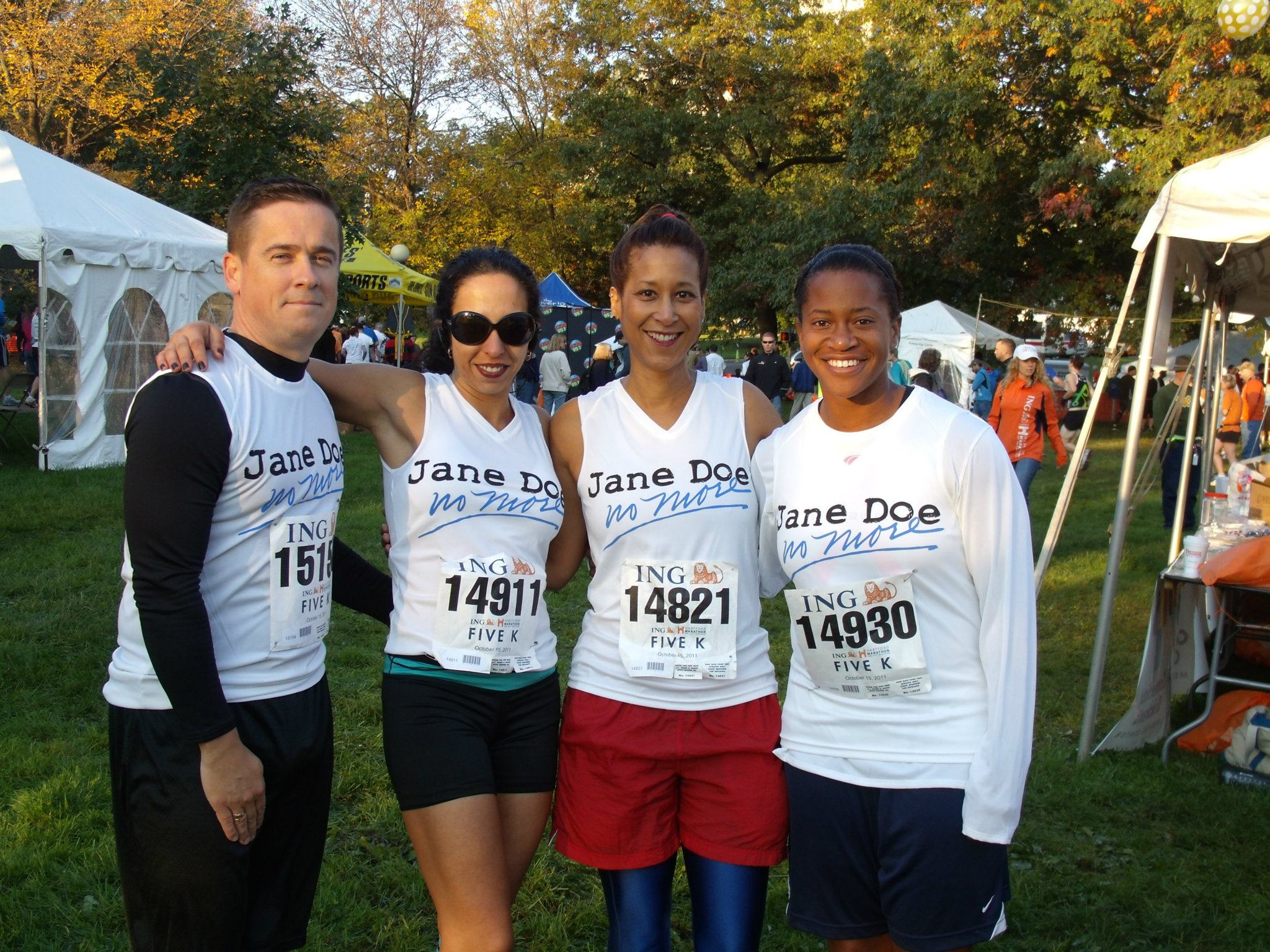 Share your progress/picture and tag #voice2change
FITNESS GOAL
COMPLETED: 1,199,517 steps
TARGET: 310,000 steps
FUNDRAISING GOAL
RAISED: $ 1,730
TARGET: $ 10,000
HOW IT WORKS
Register for the campaign and set your fitness & fundraising targets.
Share your story and raise funds & awareness.
Track workouts anywhere & anytime and complete goal.
ABOUT THE ORGANIZATION
JANE DOE NO MORE

Empowering survivors of sexual crimes to find their voice, advance their healing, and educate others.

Read more about the organization >>
How Your Participation Helps

Your contributions go directly to Jane Doe No More's programs which are always offered at no cost to participants.

Safe Student Initiative®
Educating students from middle school to college through age-appropriate, survivor-led interactive programs including safe and unsafe touch, sexual respect, healthy and unhealthy relationships, consent, bystander intervention and rape culture.

Escape Alive Survival Skills®
Training women and girls to stay safe physically, emotionally and intellectually through personal prevention strategies, confidence-building skills, awareness tips, and kick, strike, and blow techniques.

Duty Trumps Doubt™
Changing perspectives through our trauma-informed video and survivor-led presentations specifically designed to help law enforcement, medical personnel, legal professionals, and society as a whole better understand victims of sexual crimes.

Survivors Speak® Program
Empowering survivors to share their stories through specialized professional training in public speaking and team building, allowing them to advance their own healing while helping to educate audiences of all kinds.

Community Outreach and Advocacy
Engaging individuals in the community, in the legislature, at businesses, corporations, and organizations to work together to create real and meaningful change.
FREQUENTLY ASKED QUESTIONS
What is Charity Footprints?

Charity Footprints is a social enterprise that connects fitness and charitable giving. We empower people just like you, to get fit & give back.

Our Virtual Races allow non-profits to challenge their patrons to run, walk or ride and raise funds just as they would in a fundraising walkathon. The best part - charities save over 45% in event and logistical costs. So, the dollars that you pay to register or fundraise, go farther.


What is the campaign registration fee?

Campaign registration fee is the amount that you'll need to pay to enroll in this virtual race. This fee (less transaction charges) will go to the non-profit running this campaign as a donation.

The registration fee along with the funds raised through your individual fundraising page will enable the non-profit to fund various programs and pursue their organization's mission.


How can I create my fundraising page?

Well, you wouldn't have to create a separate fundraising page. Once you register for this campaign, we'll give you the link to your fundraising page.


How will I track my distance?

You can track your workouts by setting up your devices (Fitbit, Garmin, Apple Watch, Google Fit, Misfit, Strava), or download the Charity Footprints' iOS or Android app and track your workouts toward this campaign.

If you workout indoors (treadmill, elliptical, stationary bike etc.), you can upload your workouts here.


How do I join a team on this campaign?

While registering for the campaign, select the team you'd like to join or create a new team and invite others to #GetFitGiveBack with you. If you want to join a team (or create your team) after registration, login to the campaign site and you would find a link to edit "My Team" in the menu under your profile in the header.


I am an international donor (non-US), what are my donation charges and tax-deductibility?

All donations are made in US dollars, so the donations may be levied an exchange rate fee via your bank. Donors will want to connect with their bank to determine exactly what that fee may be. Additionally, international donors will need to reach out to a tax professional to discuss if and how tax deductibility will apply to their donation.


Who can sponsor my fundraising efforts?

The short answer is - everyone. The fundraising research shows that the number one reason for people not donating is that they weren't asked to.

That said, there are things you can do to attract people to sponsor you. Adding a picture to your fundraising page, telling potential donors why this cause is so personal to you, sharing your fundraising page on social media, email, and chat groups.

Last, if your employer has a gift matching program, check with the human resources department to support your favorite cause as well.


Who can I contact if I need help?

You can contact us any time if you need help. We love hearing from our users so please don't hesitate to write to us about issues, suggestions, or to just say hi. You can also contact the non-profit administrator directly if you would like.


How do I change or switch my team?

If you want to join a team (or create your team) after registration, login to the campaign site and you would find a link to edit "My Team" in the menu under your profile in the header.