ABOUT GET MOVING FOR MENTAL HEALTH! CAMPAIGN
May is national Mental Health Awareness Month and this year it is more crucial than ever to recognize that our mental health is essential to our overall health and well-being. As we continue to observe health and safety measures, now is the time to reclaim our lives which were put on hold during the days of the pandemic. Now is the time to recapture the joy of being alive, take deep breaths and MOVE forward while forever remembering those we lost and the valuable lessons learned.
Recognizing the value of mental wellness and the integration of mind, body and spirit, AIM Center in Chattanooga, Tennessee is hosting an interactive, virtual event where participants are encouraged to be physically active during the entire month of May by walking, running, hiking, biking, paddling, dancing, climbing, rowing, practicing yoga, kayaking and more!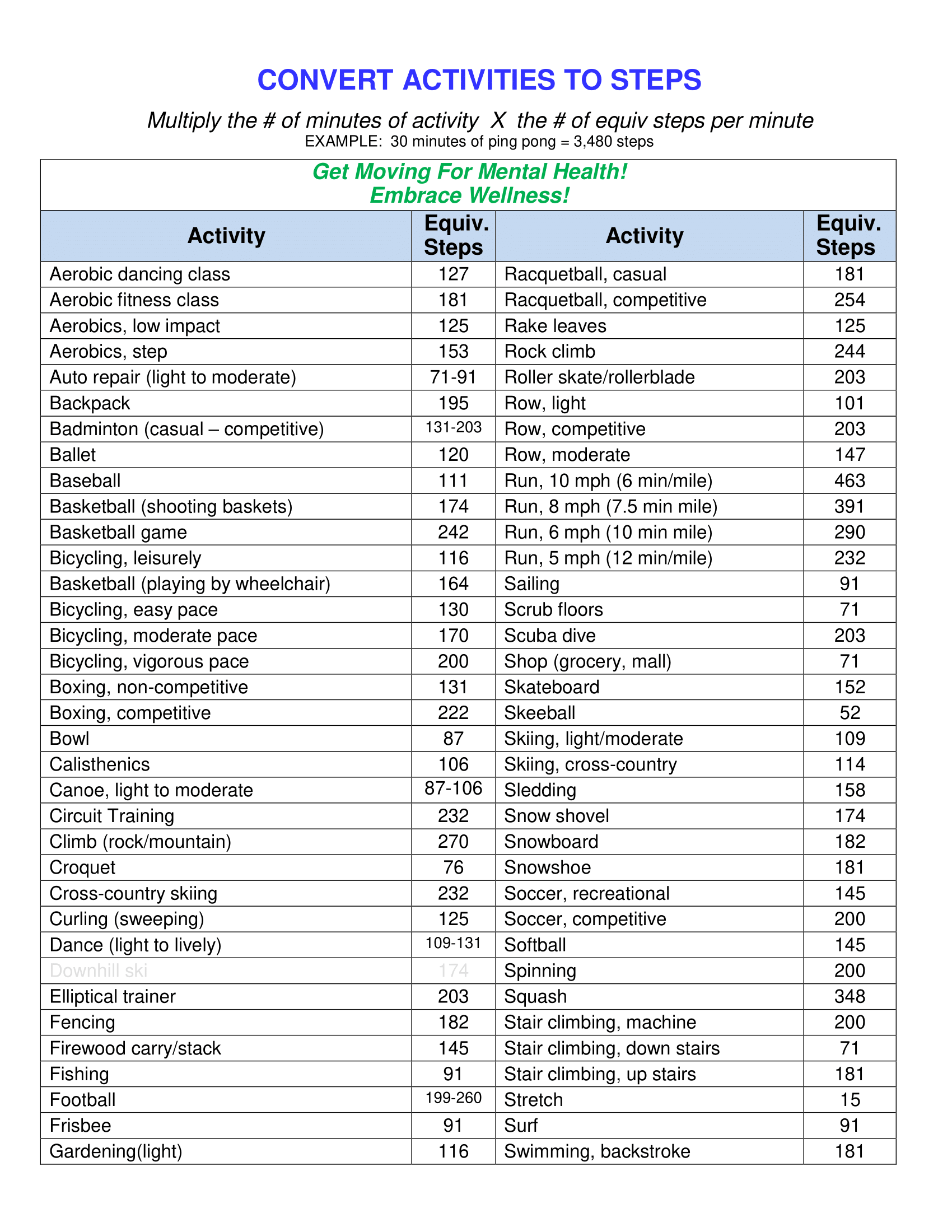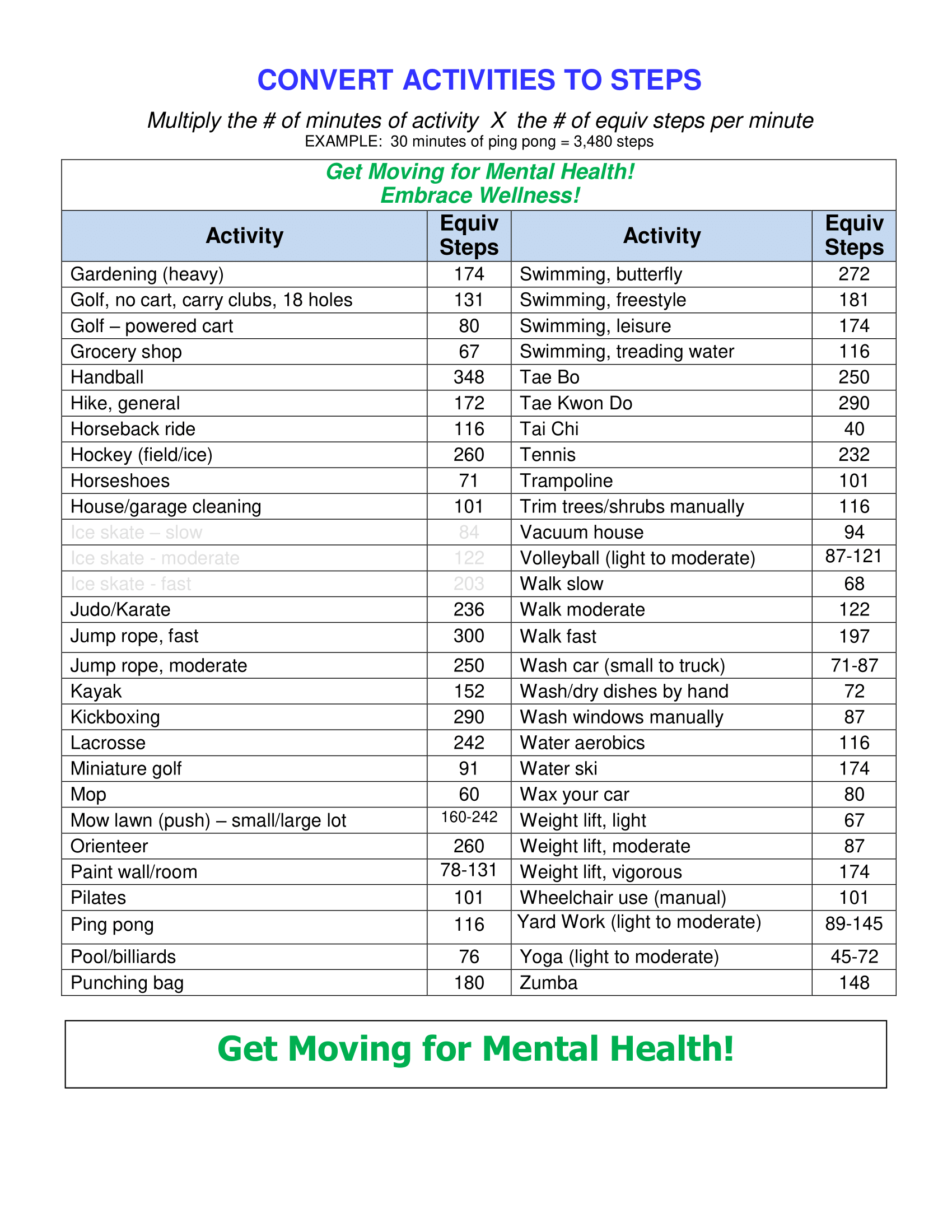 An official kick-off will take place the first week of May with several meet-up dates throughout the month, and a closing celebration at the end. Participants will pay a registration fee, solicit pledges from their sphere of influence, and engage with the community via social media. Individual participants will have their own pledge landing page to raise funds via their network, and will be given merchandise with major employer and donor sponsorship branding.
AIM Center encourages everyone to GET MOVING FOR MENTAL HEALTH through use of hashtags, posting photos/videos and communications with participants and supporters via video. We welcome people of all ages and abilities to join us as we Get Moving for Mental Health!
FITNESS GOAL
COMPLETED: 643,274 steps
TARGET: 31,000,000 steps
FUNDRAISING GOAL
RAISED: $ 5,030
TARGET: $ 50,000
You must go on adventures to find out where you truly belong. ~ Sue Fitzmaurice
Come join us and leave your footprints by traveling around TN!
HOW IT WORKS
Register for the campaign and set your fitness & fundraising targets.
Share your story and raise funds & awareness.
Track workouts anywhere & anytime and complete goal.
ABOUT THE ORGANIZATION
THE A.I.M. CENTER, INC.

AIM Center provides consumer-driven psychiatric rehabilitation services that enhance recovery in the living, working, learning and social environments for the purpose of creating a community where people with mental illness are completely integrated, accepted and valued.

Read more about the organization >>
How Your Participation Helps

Funds raised by the Get Moving for Mental Health campaign will enable the AIM Center to open its doors to adults with mental illness who are uninsured or underinsured, thus helping to build stronger lives and communities. Recovery services offered at AIM are based upon evidence-based and research-inspired supported employment and supported education programs which we offer to our members. Coupled with our advocacy activities, AIM strives to reduce stigma associated with being diagnosed with a mental illness. AIM Center offers its Members the opportunity to transform their lives by finding purpose, a place where they belong and an atmosphere in which they can thrive.

AIM Center is the only Psychosocial rehabilitation facility in Tennessee that is accredited through Clubhouse International. This Clubhouse model provides a restorative environment for adults living with persistent and severe mental illness. It is a place of acceptance, belonging and inclusivity, and an antidote to isolation. AIM Members have the opportunity to regain their life after diagnosis while they learn how to successfully manage living with a mental illness. The Clubhouse Program Model offers opportunities to increase social and vocational skills, build relationships, increase better overall mental and physical health, and obtain education, employment and housing.
FREQUENTLY ASKED QUESTIONS
What is Charity Footprints?

Charity Footprints is a social enterprise that connects fitness and charitable giving. We empower people just like you, to get fit & give back.

Our Virtual Races allow non-profits to challenge their patrons to run, walk or ride and raise funds just as they would in a fundraising walkathon. The best part - charities save over 45% in event and logistical costs. So, the dollars that you pay to register or fundraise, go farther.


What is the campaign registration fee?

Campaign registration fee is the amount that you'll need to pay to enroll in this virtual race. This fee (less transaction charges) will go to the non-profit running this campaign as a donation.

The registration fee along with the funds raised through your individual fundraising page will enable the non-profit to fund various programs and pursue their organization's mission.


How can I create my fundraising page?

Well, you wouldn't have to create a separate fundraising page. Once you register for this campaign, we'll give you the link to your fundraising page.


How will I track my distance?

You can track your workouts by setting up your devices (Fitbit, Garmin, Apple Watch, Google Fit, Misfit, Strava), or download the Charity Footprints' iOS or Android app and track your workouts toward this campaign.

If you workout indoors (treadmill, elliptical, stationary bike etc.), you can upload your workouts here.


How do I join a team on this campaign?

While registering for the campaign, select the team you'd like to join or create a new team and invite others to #GetFitGiveBack with you. If you want to join a team (or create your team) after registration, login to the campaign site and you would find a link to edit "My Team" in the menu under your profile in the header.


I am an international donor (non-US), what are my donation charges and tax-deductibility?

All donations are made in US dollars, so the donations may be levied an exchange rate fee via your bank. Donors will want to connect with their bank to determine exactly what that fee may be. Additionally, international donors will need to reach out to a tax professional to discuss if and how tax deductibility will apply to their donation.


Who can sponsor my fundraising efforts?

The short answer is - everyone. The fundraising research shows that the number one reason for people not donating is that they weren't asked to.

That said, there are things you can do to attract people to sponsor you. Adding a picture to your fundraising page, telling potential donors why this cause is so personal to you, sharing your fundraising page on social media, email, and chat groups.

Last, if your employer has a gift matching program, check with the human resources department to support your favorite cause as well.


Who can I contact if I need help?

You can contact us any time if you need help. We love hearing from our users so please don't hesitate to write to us about issues, suggestions, or to just say hi. You can also contact the non-profit administrator directly if you would like.


How do I change or switch my team?

If you want to join a team (or create your team) after registration, login to the campaign site and you would find a link to edit "My Team" in the menu under your profile in the header.