ABOUT SEVEN YEARS STRONG CAMPAIGN
Presented by Genome Medical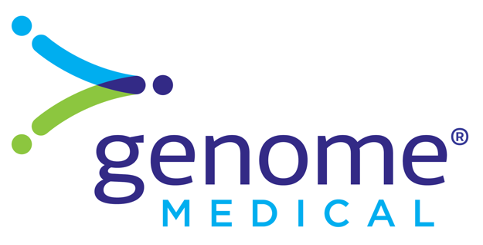 As we approach Genome Medical's 7th anniversary, we are overflowing with appreciation for all of you who have helped us expand and enhance Genome Medical and genetics care more broadly. In keeping with our focus on mental and physical health, we have incorporated both in our celebratory event, hosted through Charity Footprints. Through our healthy competition we will also be giving back! In teams and as an organization, our investments in our mental and physical health will help raise funds to benefit the National Organization for Rare Disorders (NORD).
We appreciate YOU, the whole you, and look forward to healthy competition over the next few weeks that will benefit all of us and a great cause. If we as a company, as individuals and as teams, hit our goals, Genome Medical will donate up to $5,000 in our team's honor to NORD.
Team Goals
Physical Fitness Team Goal (Gold) - 2,328 miles
Emotional Fitness Team Goal (Gold) - 5985 Activity Points
* $2,500 total Goal if 6/10 teams meet or exceed these team goals
Campaign Goals (Physical Fitness)
Diamond (Physical Fitness) - 11,777 ($1250 Genome Medical Total Donation)
Gold (Physical Fitness) - 9,777 ($1,000 Genome Medical Total Donation)
Silver (Physical Fitness) -7,777 ($750 Genome Medical Total Donation)
Campaign Goals (Emotional Fitness)
Diamond (Emotional Fitness) - 49,000 ($1250 Genome Medical Total Donation)
Gold (Emotional Fitness) - 35,000 ($1,000 Genome Medical Total Donation)
Silver (Emotional Fitness) - 28,000 ($750 Genome Medical Total Donation)
MENTAL HEALTH ACTIVITIES
This challenge will not only encourage you to engage in physical fitness activities, but also practice healthy wellness habits! Check out the MENTAL HEALTH ACTIVITY CONVERSION CHART below to learn more and use the Log Activity button at the top or in the site menu to earn points for each activity logged.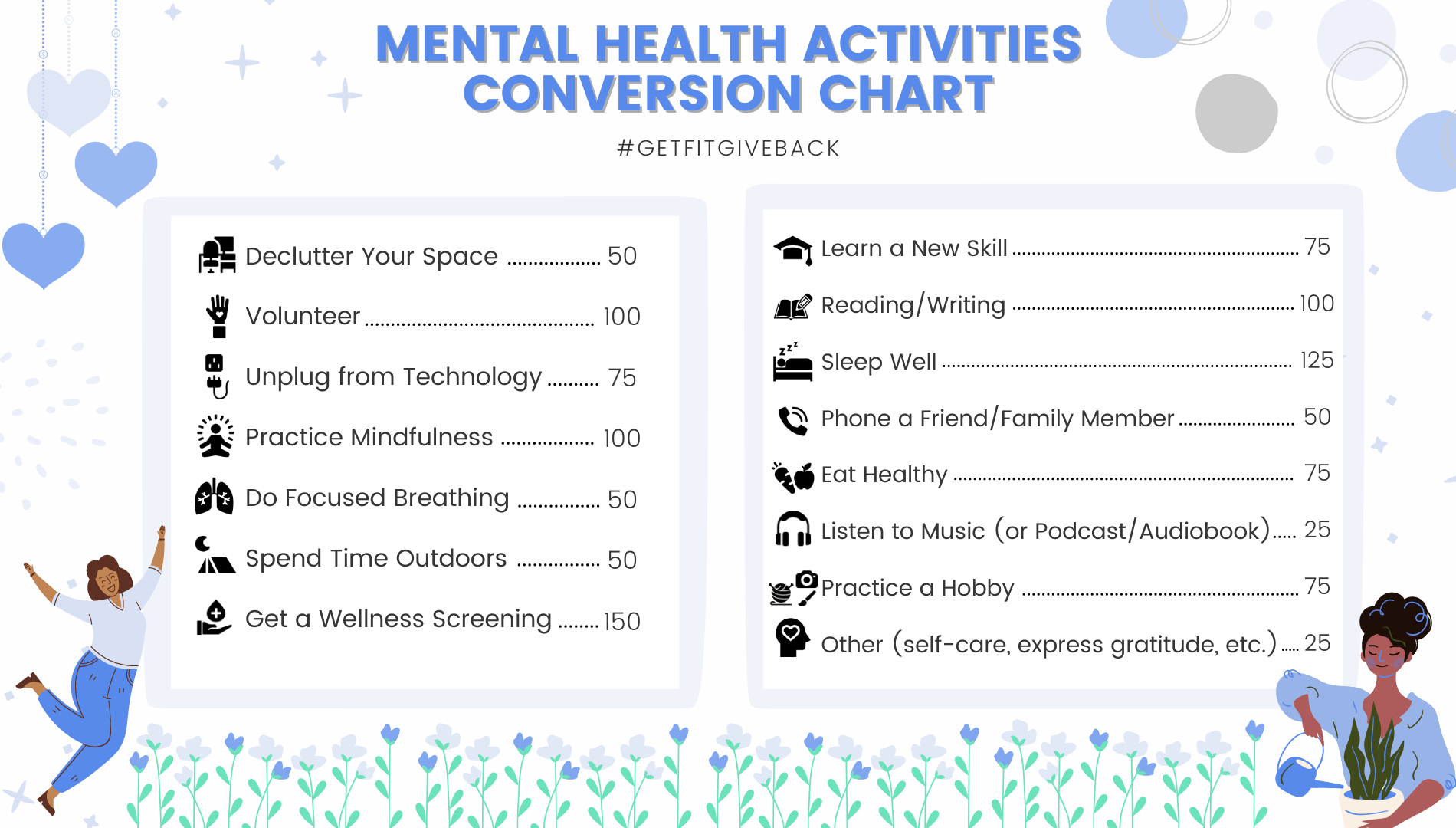 ACTIVITY GOAL
COMPLETED: 84,750 points
TARGET: 28,000 points
FITNESS GOAL
COMPLETED: 3,820 miles
TARGET: 7,777 miles
FUNDRAISING GOAL
RAISED: $ 1,012
TARGET: $ 5,000
You must go on adventures to find out where you truly belong. ~ Sue Fitzmaurice
Come join us and leave your footprints all around the US
ABOUT THE ORGANIZATION
NATIONAL ORGANIZATION FOR RARE DISORDERS INC.

Improving the health and well-being of people with rare diseases by driving advances in care, research, and policy.

Read more about the organization >>
HOW YOUR PARTICIPATION HELPS

There are 7,000 rare diseases affecting 25-30 million Americans, and 90% do not have an FDA-approved treatment. NORD is leading the fight to improve the lives of people impacted by rare diseases. NORD does this by supporting patients and organizations, accelerating research, providing education, disseminating information, raising awareness, and driving public policy. Support NORD with a tax-deductible donation today. If you have any questions about your donation, please contact us at (617) 249-7300 or at donate@rarediseases.org.
FREQUENTLY ASKED QUESTIONS
What is Charity Footprints?

Charity Footprints is a social enterprise that connects fitness and charitable giving. We empower people just like you, to get fit & give back.

Our Virtual Races allow non-profits to challenge their patrons to run, walk or ride and raise funds just as they would in a fundraising walkathon. The best part - charities save over 45% in event and logistical costs. So, the dollars that you pay to register or fundraise, go farther.


How will I track my distance?

You can track your workouts by setting up your devices (Fitbit, Garmin, Apple Watch, Google Fit, Misfit, Strava), or download the Charity Footprints' iOS or Android app and track your workouts toward this campaign. ?>

If you workout indoors (treadmill, elliptical, stationary bike etc.), you can upload your workouts here.


Who can I contact if I need help?

You can contact us any time if you need help. We love hearing from our users so please don't hesitate to write to us about issues, suggestions, or to just say hi. You can also contact the non-profit administrator directly if you would like.