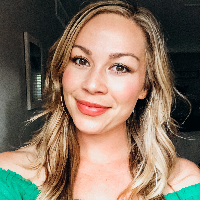 Amy Whelchel's Fundraiser

My
Appeal
Please join me in giving the children of the world a voice. To aid in their rescue and rehabilitation, and give them the childhood they deserve. Do something your future self, and a child in slavery, will thank you for! Together, we can step up and #jointhefight for kids!
My
Progress
Amy is running 100,000 steps and raising funds for Child Rescue Coalition Inc.. Please show your support and donate generously.
226,352.0
STEPS done
100,000 steps
My
Cause
The Mission: To rescue children from sexual abuse by building donor-funded technology for law enforcement to track, arrest and prosecute child predators.
About the Organization: Child Rescue Coalition (CRC) is a nonprofit organization that rescues children from sexual abuse by building technology for law enforcement, free of charge, to track, arrest and prosecute child predators. Headquartered in Boca Raton, Florida, we developed the world-renowned Child Protection System (CPS) Technology, which has been a powerful tool for law enforcement agencies around the globe. Our technology has improved the success rates of investigators and policing operations in the ongoing pursuit to identify, apprehend and convict individuals and networks associated with child sexual exploitation.

As a nonprofit, our mission is made possible through the generous support of individuals and from partnerships with private corporations. This allows us to integrate our donor-funded CPS Technology into the hands of a network of over 12,000 trained law enforcement officers in agencies in all 50 U.S. States and more than 97 countries. Our technology has been pivotal in identifying and indexing millions of IP addresses linked to the sharing of child sexual abuse material. Our catalog of known abusers helps identify new and potential offenders while ranking the severity of predators to prevent real-time abuse.
Recent
Donations
$ 25
We must protect those that cannot protect themselves
$ 35
Love you and this cause!! Thank you for being such a positive light and voice for those who need it 💜
$ 20
So proud of you and your commitment to rescuing every child!
$ 100
Thank you for doing this amazing work Amy! Love you so much and am so proud of you! 💗
$ 70
So proud of you Aims!
$ 50
I love you so much Amy - you inspire me!
$ 10
Go Amy! So proud of you for supporting such a good cause!
$ 50
bless you and thank you for what you are doing for these victims!
$ 50
Amy you are amazing! Thank you for doing this!! Love you!! ☀️
$ 50
You GO GIRL!! You are a true light in this world and these children are so lucky to have your voice and your fight! I can't thank you enough for getting me on this issue and refocusing my attention on things that matter most. We LOVE YOU. xxx, Jessie & Shawn
$ 50
IM IN THIS FIGHT WITH YOU! Save the children!
$ 25
I admire and applaud you Amy! Backing you all the way! Lots of love
$ 50
Love you and your passion. So proud of you!!!
$ 50
Proud of the work you are doing!
$ 50
Such an important and devastating issue you are getting behind. I couldn't be prouder of you ❤️
$ 40
So proud of you and your beautiful ❤️. Love you to the moon and back xx
$ 40
So proud to be supporting my beautiful friend and this amazing cause !!! Go Amy!!!
$ 40
Go girl!! I'm so proud of you!!
$ 20
I am so proud of you for your commitment to this amazing cause. Thank you for raising my awareness ❤️🙏🏻
$ 25
Love you and your ❤️
$ 50
Love you and love this ❤️