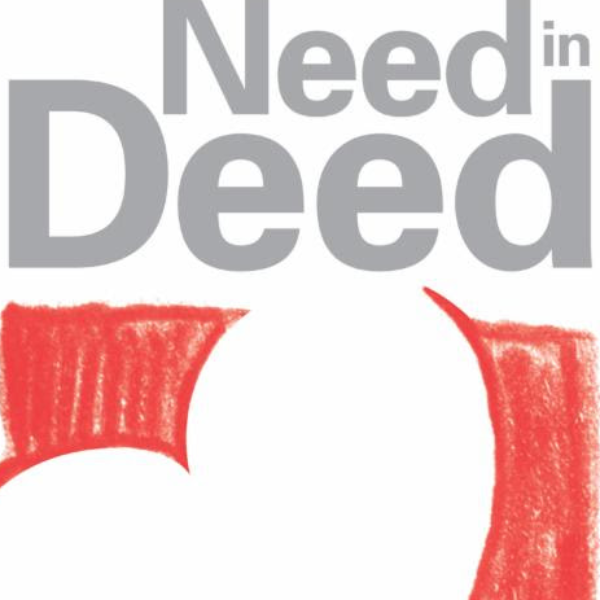 Need In Deed's Fundraiser

My
Appeal
From August 24 through October 4, 2020, you can support Need in Deed's Education Equity Campaign by running or walking or by making a donation.



Founded in 1987, Need in Deed increases equity in public education by improving the educational outcomes and experience of students in grades 3-8 in public schools across Philadelphia. The funds raised through this campaign will help Need in Deed support students and their teachers in the challenging school year ahead. Your gift is an investment in a student's future.



Our goal for the campaign is to engage 150 runners/walkers and raise $20,000.
My
Progress
Need is walking 3 miles and raising funds for Need in Deed. Please show your support and donate generously.
My
Cause
The Mission: With a mission to improve the education of students grades 3–8 in Philadelphia's traditional public and charter schools, Need in Deed helps students increase academic and 21st-century skills.
About the Organization: Founded in 1987 and with a mission to improve the educational experience and outcomes of students grades 3–8 in Philadelphia's traditional public and charter schools, Need in Deed helps students increase academic and 21st-century skills.

We do this by:
* Listening to what students tell us about the strengths and challenges of their communities and how they would like to make a difference;
* Engaging students in learning that makes connections between the world they see around them, the issues they care about, and the skills and concepts of the school curriculum;
* Supporting classroom educators in using effective teaching strategies; and
* Bringing the city's professionals and practitioners into the classroom.
Believing that all students have the right to a high-quality education, we annually serve 3,600 students grades 3–8 in some 60 neighborhood schools across the city, partnering with 140 classroom teachers and facilitating more than 100 classroom engagements with community partners.
Through a process that starts with a walk to identify their community's strengths and challenges and ends in a public presentation, each classroom identifies its own community issue to explore over the school year and creates a service project to address it. Along the way, the students meet individuals from public agencies, nonprofits, and universities, gathering insights and information firsthand.

What makes Need in Deed "simply a great idea," as someone once called it? The students' issue becomes central in the classroom—a lens for learning, a way to develop skills, and a reason for understanding concepts. Further, the students see how, in "real life," math, reading, writing, digital literacy, science, and social studies aren't separate subjects but, like teamwork and problem-solving, powerful tools for the workplace and civic participation.

In short, Need in Deed teaches students agency; they learn how to think critically and act collaboratively to address issues they care about. Students take this agency beyond their classrooms into the world to build the equitable communities we seek. Need in Deed students are powerful and active citizens with valid voices.
Although we are typically present and active in Need in Deed classrooms, since March 2020 we have supported classrooms remotely and are prepared to continue doing so during the 2020-2021 school year.
Recent
Donations
$40
In my work with teacher candidates you are always a model for what good education can look like. Keep fighting the good fights!
$100
Keep up the Good Work!
$100
Thank you for the incredible work Need in Deed and its staff do to support teachers and students on the path of social justice and service-learning.