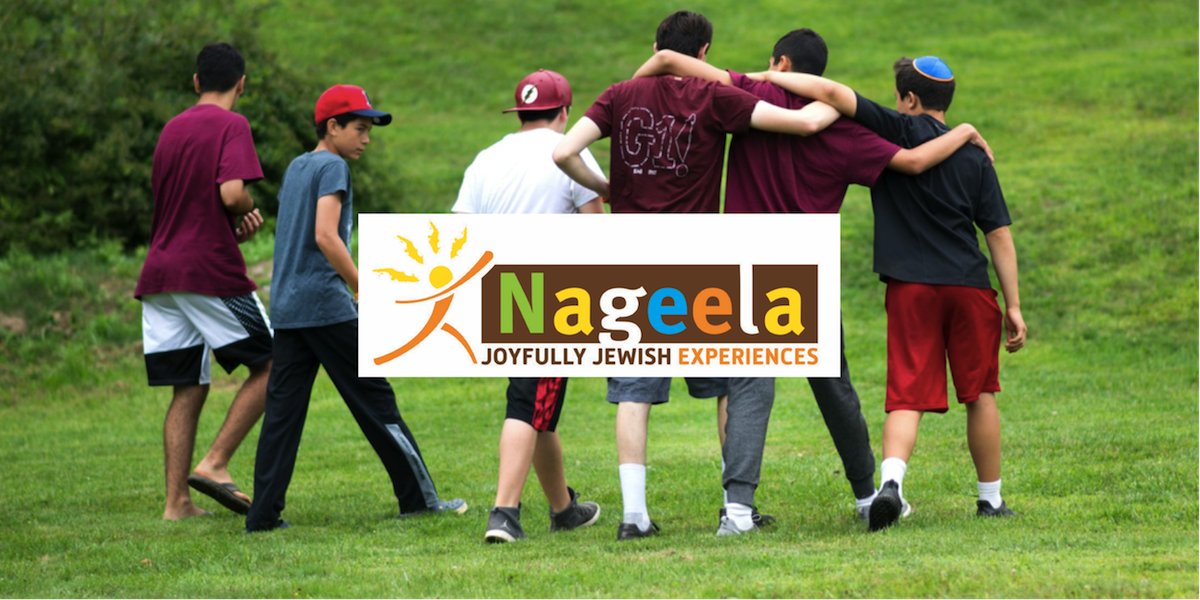 My
Appeal
Please help us send more kids to camp this summer so they can live an incredible Jewish experience.
My
Progress
Dani is walking 50 miles and raising funds for Nageela - Joyfully Jewish Experiences. Please show your support and donate generously.
My
Cause
The Mission: TO PROMOTE JEWISH EDUCATION & VALUES
About the Organization: NAGEELA CAMPS FEATURE EXCELLENT FACILITIES, MANY PERSONAL COMFORTS, AND QUALITY, CARING STAFF. CAMPERS FEEL AT HOME IN THEIR CAMP SURROUNDINGS WITH BOTH PERSONAL AND EMOTIONAL COMFORT. THE NAGEELA PROGRAMS ARE WELL-KNOWN FOR THEIR ABILITY TO COMBINE TRADITIONAL FAVORITES, SKILL BUILDING ACTIVITIES AND NEW, ORIGINAL SURPRISES- NAGEELA CAMPERS ANXIOUSLY AWAIT THE 'BREAKOUT' OF EACH YEAR'S CAMP THEME AND LOGOS. NAGEELA STAFF MEMBERS ARE CHOSEN FOR THEIR PASSION IN ENCOURAGING CHILDREN TO HAVE FUN AND APPRECIATE THEIR JEWISH IDENTITY. OUR STAFF PRACTICES TRADITIONAL JEWISH OBSERVANCE AND LIVE BY ITS VALUES OF CARING, WARMTH, AND JOY OF LIVING. KIDS LOVE THAT THE STAFF IS SO MUCH FUN; PARENTS LOVE THAT THEIR CHILDREN HAVE POSITIVE ROLE MODELS TO RESPECT. FOR MANY OF OUR CAMPER FAMILIES, THESE ROLE MODELS ARE THE BEST PART OF THE NAGEELA EXPERIENCE.