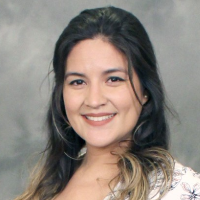 Allie Diaz's Fundraiser

My
Appeal
Hi Friends!



This year I have a goal to raise $500 for the Sunshine Kids on behalf of Berkshire Hathaway HomeServices California Properties - The Mulhearn Group.



"Sunshine Kids" is a nonprofit organization which is dedicated to serving children diagnosed with cancer.

I will also be participating in the 2nd Annual Sunshine Kids Foundation "Run for the Sun" 2021 and complete 6 miles. (10k) between June 15 - June 30.



Together we can help to make a positive difference in the lives of these very special children.



Thank you for your donation!



"We can't help everyone, but everyone can help someone."
My
Progress
Allie is running 6 miles and raising funds for Sunshine Kids Foundation. Please show your support and donate generously.
My
Cause
The Mission: The Sunshine Kids Foundation is a non-profit organization dedicated to children with cancer. Our mission is to add quality of life to children with cancer by providing them with exciting, positive group activities, so they may once again do what kids are meant to do . . . have fun and celebrate life!

We look forward to the day when The Sunshine Kids Foundation will no longer need to exist. Until that time, the entire Sunshine Kids family is dedicated to providing the most exciting activities, trips and events for as many young cancer patients as possible.
About the Organization: The Sunshine Kids Foundation was founded by Rhoda Tomasco in 1982 while she was serving as a volunteer in the pediatric cancer unit of a hospital in Houston, Texas. After seeing the loneliness and depression among children during their extended hospital treatments, Rhoda had a vision to provide these young cancer patients with opportunities to participate in positive group activities which promoted self-esteem, personal accomplishment and just plain old fashioned fun! Today, that vision has been realized many times over, as thousands of children from hospitals across the country have reaped the benefits of The Sunshine Kids Foundation's many programs and national and regional events. Funded by personal contributions, corporations and foundations, the Sunshine Kids continues, as it has since its inception, to provide all of its activities completely free of charge to the children and their families.