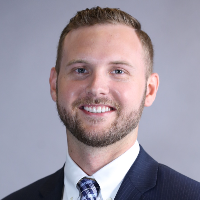 Tyler Yoos's Fundraiser

My
Appeal
100% of your support will go:
- towards our annual tournament for over 400 children
- towards high school scholarships for 5 girls
- towards school fees for some disadvantaged at-risk children at Chiedza child care center
- towards Cyclone Idai, and the purchase of 500 LuminAid (www.LuminAid.com) solar packs!
My
Progress
Tyler is running 40 miles and raising funds for Ten Toes Africa Inc.. Please show your support and donate generously.
256.0
MILES done
40 miles
My
Cause
The Mission: Our Mission is to develop transformational leadership of young boys and girls, to become future leaders in their families, schools, local communities, region, and country. Develop, grow, and multiply capable strong leaders.
About the Organization: In October 2010, our partnership with a Zimbabwe local team Maningi FC was formed, on a vision of transforming lives, through mentorship, education, and sport. Our goal is the transformational leadership of young boys and girls, to become future leaders in their families, schools, local communities, region, and country. Today, we have several hundred children who have attended our annual Ten Toes Africa, Inc outreach weekend soccer tournaments, soccer clinics and day camps, dozens of children graduate High School and move on to graduate from University and Colleges across the USA, or return and coach in their local communities. (* Our organization complies with 501(c)3 status, and can receive tax-deductible contributions from donors * (EIN: 811026209) -No goods or services of any value are provided to you in exchange for your donation)