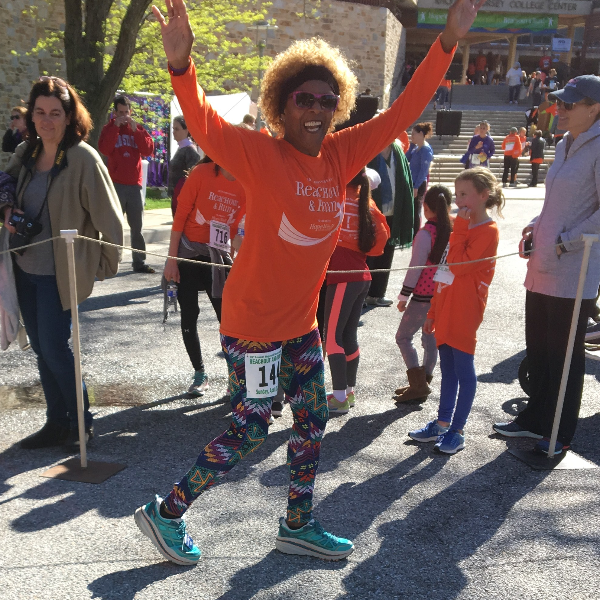 Hazel Teal's Fundraiser

My
Appeal
Our race is going virtual this year! However, cancer and its affect on families is more real than ever. To keep HopeWell's programs and services at no cost to everyone, Hazel's Road Runners need your donations and participation. Join my team, make your donation, and solicit donations of your own. We will still gather to walk and run as a team and later gather at HopeWell to celebrate as a community of Hope. We need you to join us! I thank you for your generous support!
My
Progress
Hazel is running 12,000 steps and raising funds for Hopewell Cancer Support. Please show your support and donate generously.
486,778.8
STEPS done
12,000 steps
My
Cause
The Mission: HopeWell Cancer Support's mission is to inspire healing, hope, and purpose for people and their loved ones who experience the life-changing impact of cancer, by providing support through caring, trust, understanding, peace, and strength in our growing, diverse community called HopeWell.
About the Organization: HopeWell is thousands of people, young and old, patients and loved ones, who share in the life-changing experience of cancer. The focus of our unique support community is the psychological, physical, and spiritual response to cancer. Facilitated by talented professionals and surrounded by people who understand and care, our members receive the psycho-social support that is vital to the healing process. Through our no-cost support groups, seminars, and exercise classes, we aim to build lasting relationships and inspire life-giving hope and life-fulfilling purpose.

For over 25 years, we have served the Greater Baltimore community, welcoming all people with cancer and their loved ones. Opening our door to more than 200,000 visits . . . offering more than 7,500 days of incomparable support, wellness, and education. And while much in the world of cancer has changed over the last quarter century, one thing remains true: cancer is not going away any time soon.

Join us to help people with cancer and their loved ones cope with the life-changing impact of a cancer diagnosis.
Recent
Donations
$35
Happy 50th Anniversary!
$100
Congratulations! Glad to support a worthy cause!
$200
Thank you from Geiger Pump and Equipment and Henry Peck
$50
Hi, enjoy your run . Love you
$25
So sorry I missed this! Here for you!
$50
You continue to inspire me Hazel!