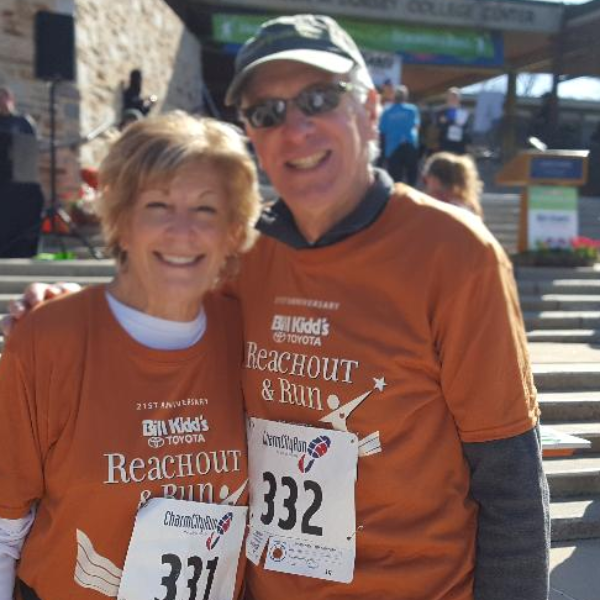 Diane Gartner's Fundraiser

My
Appeal
Dear Friends and Family,

Every year, Howard and I participate in raising monies for HopeWell. This year, HopeWell has reinvented their fund raising efforts by doing a "ReachOut Virtual Race" instead of a 'physical' race, in order to reach their fundraising goals.

Every person knows somebody who has faced a cancer diagnosis. Howard is now a 15 year prostate cancer survivor and I am approaching 12 years as a breast cancer survivor. We have both participated in some of the programs that HopeWell offers and in addition, I continue to volunteer weekly.

HopeWell Cancer Support helps people with cancer, along with their loved ones to find their way through the life changing impact of a cancer diagnosis. Programs and services include support and networking groups, yoga, meditation, expressive arts, bereavement groups and educational programs, just to name a few.

All of HopeWell's services and programs are offered at NO cost and HopeWell receives NO government funding. ReachOut is their largest fundraising event and helps bring in a quarter of their annual operating budget each year.

Every donation helps HopeWell reach its goal and I am seeking your help in raising money for this worthwhile organization and thanking you for your past support.

Click on the "Donate Now" button above to make a tax deductible donation.

If you prefer, you can mail me a donation to 2 Spruce Ct, Owings Mills, MD 21117 and I will submit it to HopeWell for you.

Howard and I thank you in advance for your consideration in supporting this great organization!

Best Wishes, Diane
My
Progress
Diane is walking 6,000 steps and raising funds for Hopewell Cancer Support. Please show your support and donate generously.
0.0
STEPS done
6,000 steps
My
Cause
The Mission: HopeWell Cancer Support's mission is to inspire healing, hope, and purpose for people and their loved ones who experience the life-changing impact of cancer, by providing support through caring, trust, understanding, peace, and strength in our growing, diverse community called HopeWell.
About the Organization: HopeWell is thousands of people, young and old, patients and loved ones, who share in the life-changing experience of cancer. The focus of our unique support community is the psychological, physical, and spiritual response to cancer. Facilitated by talented professionals and surrounded by people who understand and care, our members receive the psycho-social support that is vital to the healing process. Through our no-cost support groups, seminars, and exercise classes, we aim to build lasting relationships and inspire life-giving hope and life-fulfilling purpose.

For over 25 years, we have served the Greater Baltimore community, welcoming all people with cancer and their loved ones. Opening our door to more than 200,000 visits . . . offering more than 7,500 days of incomparable support, wellness, and education. And while much in the world of cancer has changed over the last quarter century, one thing remains true: cancer is not going away any time soon.

Join us to help people with cancer and their loved ones cope with the life-changing impact of a cancer diagnosis.
Recent
Donations
$25
In honor of Diane and Howard Gartner.
$25
In honor of Diane Gartner
$75
We admire your commitment to this organization and helping other cancer patients. You are a great advocate for Hopewell in both your time and dedication.
$125
I'm so grateful you are healthy and so proud of all the time & effort you invest in Hopewell. It's a meaningful cause with a positive impact on so many lives. I love you!
$50
In honor of Diane and Howard's commitment to the HopeWell organization.
$50
Thank you for supporting Hopewell.
$50
You have our support!
$25
Hope this fundraiser is a huge success
$18
In support of Diane and Howard. Good luck and Good Health!!!
$50
I HOPE you two are and continue to be WELL
$50
In support of Diane Gartner.
$50
Good luck with reaching your goal in your worthwhile fundraising !
$100
We R so proud of Diane's commitment to Hopwell and her and Howard's journey towards a full healthy recovery .
$120
In recognition of the efforts and recovery of my Mom and Dad!