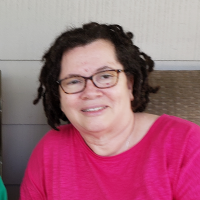 Judith Thomas's Fundraiser

My
Appeal
Hopewell is open to all and provides a variety of vital services in a welcoming community. All services and programs are FREE of charge to all participants.



This positive and uplifting environment is a rarity today and needs, and deserves, your support.



Life has taught me that with cancer, it's not IF, but WHEN it enters your life personally or through someone you love. Hopewell addresses the needs of people on that cancer journey.



Please help me support this vital part of our community.
My
Progress
Judith is walking 6,000 steps and raising funds for Hopewell Cancer Support. Please show your support and donate generously.
13,000.0
STEPS done
6,000 steps
My
Cause
The Mission: HopeWell Cancer Support's mission is to inspire healing, hope, and purpose for people and their loved ones who experience the life-changing impact of cancer, by providing support through caring, trust, understanding, peace, and strength in our growing, diverse community called HopeWell.
About the Organization: HopeWell is thousands of people, young and old, patients and loved ones, who share in the life-changing experience of cancer. The focus of our unique support community is the psychological, physical, and spiritual response to cancer. Facilitated by talented professionals and surrounded by people who understand and care, our members receive the psycho-social support that is vital to the healing process. Through our no-cost support groups, seminars, and exercise classes, we aim to build lasting relationships and inspire life-giving hope and life-fulfilling purpose.

For over 25 years, we have served the Greater Baltimore community, welcoming all people with cancer and their loved ones. Opening our door to more than 200,000 visits . . . offering more than 7,500 days of incomparable support, wellness, and education. And while much in the world of cancer has changed over the last quarter century, one thing remains true: cancer is not going away any time soon.

Join us to help people with cancer and their loved ones cope with the life-changing impact of a cancer diagnosis.
Recent
Donations
$ 50
I will always support you
$ 5
Great cause, love R. Eric's newsletters.
$ 10
Supporting on behalf of R. Eric, and because this is a fantastic cause.
$ 20
Happy to support this excellent work, and happy to do the bidding of R. Eric Thomas in the process.
$ 126
In memory of my parents, Walter and Clara Jones who gave more than they could afford and taught us how to make a way out of no way. In appreciation of those who have or will support(ed) me in this effort. Your generous gifts will make a BIG difference in the lives of many. In honor of those who wanted to donate but just couldn't at this time: Thank you for caring! To all: Your generous responses will long be appreciated by me and others. Thank you! Judi Thomas, almost 3 years cancer free!
$ 5
Thank you for R. Eric! <3
$ 10
In honor of Sue Jowett
$ 25
In memory of my Aunt Millicent and because Eric gives me endless laughs and food for thought each Sunday.
$ 500
Because Eric said so, and in loving memory of my friend Kami, whom Cancer took far too quickly.
$ 25
Your son Eric is a light in the world. Thank you for him, and for all that you do!
$ 50
You're so amazing!! I thank God for you❤️
$ 500
yaaaay hooray for Hopewell today!