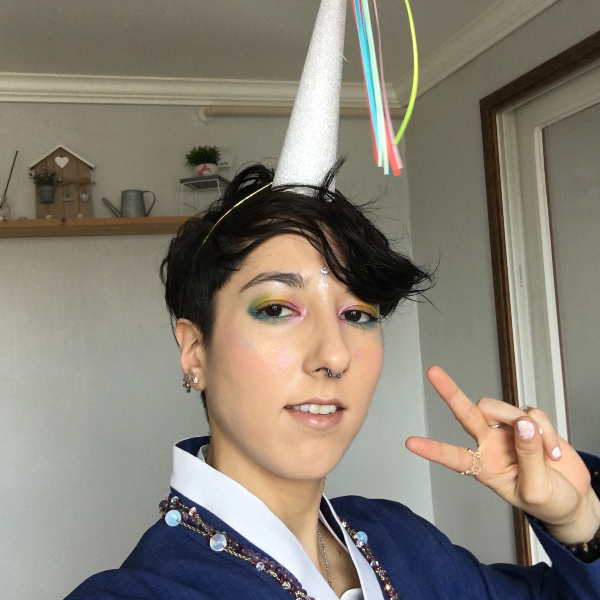 Crystal Cho Jones's Fundraiser

My
Appeal
I will be cycling for the International Association for Suicide Prevention Cycle Around the Globe event. From Sept 10, Suicide Prevention Day, till Oct 10th cyclists around the world will attempt to cycle a combined distance that will circle the globe. This is in an effort to raise awareness of the impact of suicide and fund the prevention programs going on around the world.



As someone who's a suicide survivor and struggles with depression, I know all too well the darkness and suffering. I continue to struggle with it even now. I've loss a couple of friends to suicide throughout my life and it deeply affected me. At the beginning of this year I lost an amazing friend to suicide. Mitzi touched and inspired so many people with her love and helping nature. I pledge to cycle 400 kilometers in her honor.
My
Progress
Crystal is biking 399 KM and raising funds for International Association for Suicide Prevention. Please show your support and donate generously.
My
Cause
The Mission: IASP is dedicated to:
- preventing suicidal behaviour,
- alleviating its effects, and
- providing a forum for academics, mental health professionals, crisis workers, volunteers and suicide survivors.
About the Organization: Established in 1960, IASP is the largest international association dedicated to suicide prevention and to the alleviation of the effects of suicide and collaborates closely with relevant international organisations. IASP leads the global effort in suicide prevention by developing an effective forum that is proactive in creating strong collaborative partnerships and promoting evidence-based action in order to reduce the incidence of suicide and suicidal behaviour.
Recent
Donations
$30
Go Crystal! Having lost a friend to suicide in university, I hope this will help save others.
$10
Bravo for your courage!