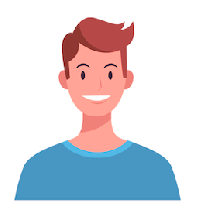 Rahul Razdan's Fundraiser

My
Appeal
Thank you so much for choosing to donate to this Giving Tuesday 2022 fundraiser. Your donation will help us raise funds for our 2023 programs and allow us to reach more people and raise awareness about our core mission. Remember, no act of generosity is small or insignificant, and every dollar raised will help our mission.

Once you've donated, we'd appreciate it if you could share this Giving Tuesday page URL with your friends, family members, colleagues and others via social media channels, chat groups, emails etc.
My
Cause
The Mission: NestQuest's mission is to break the cycle of intergenerational poverty and systemic segregation by providing housing and education stability to under-resourced families.
About the Organization: In operation since 2017, NestQuest has secured homes and provided stability for over 100 families in Houston, enabling 250 children to transfer from underperforming schools to A+ to B-graded public schools. We currently support 65 families, 199 students, 12 future students, and 6 graduates through our Housing and Education Stability program. To date, NestQuest has paid over $2.5million to ensure that under-resourced families can live in safe, healthy homes near high-ranking public schools. Our innovative approach bridges the gap between public and private housing, whilst ensuring families in need of housing and education stability are served and supported. NestQuest collaborates with Houston Housing Authority, Houston Apartment Association, Texas Housers, SEARCH homeless, Santa Maria Hostel, Greystar, Veritas, and multiple other key partners to provide long-term housing and education stability to extremely low-income families experiencing housing instability and/or at-risk of homelessness.