TEAM PAGE
teamwork makes the dream work
St. Thomas More
------ x ------
FITNESS GOAL
TARGET: 660,000 steps
FUNDRAISING GOAL
TARGET: $ 400
READ MORE ABOUT THE CAUSE
------ x ------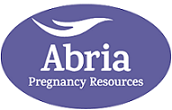 Abria Pregnancy Resources
About:
Abria offers trusted information, builds confidence, and provides a message of hope, personalized for each individual we serve. We provide comprehensive, medically accurate information and life-affirming personal support services free of charge that empower our clients to make a choice for life. Abria doesn't tell clients what to do; we help them discover the answers within them.
Our medical services include lab quality pregnancy testing, STI testing and treatment, medical counseling, prenatal medical education and limited OB ultrasound. Our personal support services include life coaching, parenting education, holistic support services, connection to community resources, and material assistance, including baby equipment, diapers, hygiene items, and clothing.

Client Advocates use life coaching techniques to forge a lasting impact on our clients' lives that remains long after they walk out Abria's doors. Certified life coaches equip clients with lifelong problem-solving skills to make confident, healthy decisions for a brighter future. We equip our clients with the tools they need to build a better life for themselves and their children.

Abria respects the dignity of every person we serve. Our holistic approach, rooted in belief in the inherent value of each unique person, inspires and supports our clients in a choice for life.
Mission:
Abria means strong and beautiful, inside and out. That's how we see our clients experiencing an unexpected pregnancy or sexual health concern. We see their inner strength and beauty, deserving of respect and dignity. By providing accurate information and life-affirming medical and personal support services, we put a choice for life and healthy relationships within reach.
TEAM MEMBERS
------ x ------

Joan
(ADMIN)
31,000 steps completed of 600,000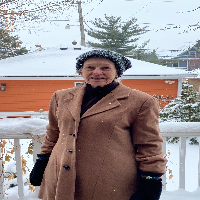 Harriet


$ 225 raised of $ 200 USD
85,828 steps completed of 60,000
CONTRIBUTORS
------ x ------