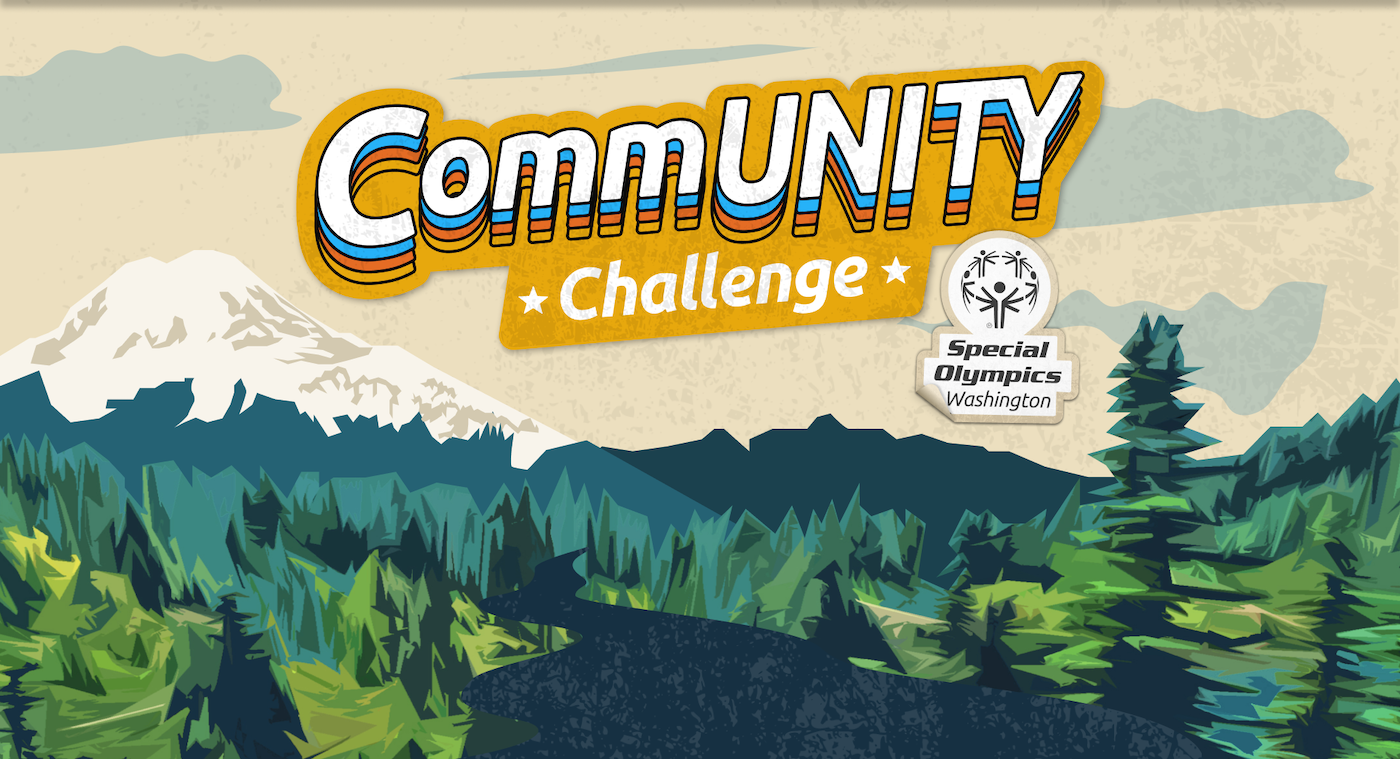 The CommUNITY Challenge is a virtual journey across Washington in which Special Olympics athletes, friends, family, and community members connect and compete in distance traveled and funds raised over a six-week period.
Individuals and teams will walk, run, roll and move together as we make our way across the state with the goal of achieving 180,000 miles by the end of the challenge! Log your distance online or track progress automatically by integrating an Apple Watch, FitBit, or other wearable devices with the Charity Footprints app. Participants can also participate, track progress and activities using our offline packet.
STEP 1
JOIN NOW
Register for the campaign and set your fitness & fundraising targets. Need assistance registering? Call the Athlete Hotline: 206-681-9362.
STEP 2
GET READY
No device? No problem! Download the offline tracking packet here Enter steps from your pedometer here.
STEP 3
GET MOVING
Starting Saturday, May 22: Track activities and steps anywhere & anytime to complete goals. Remember to take a photo in action and share it online!
There are over
180,000 individuals with Intellectual Disabilities

in Washington State. Join us in going the extra mile to create a more inclusive community.
180,000 MILES
FITNESS GOAL
$ 250,000
FUNDRAISING GOAL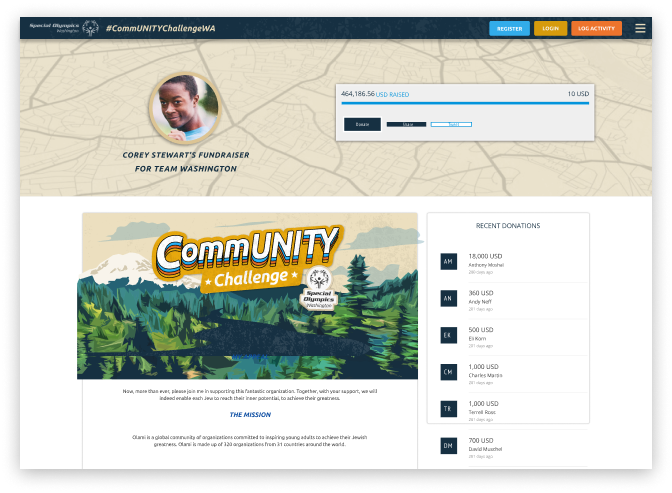 As you make your way across the state, share your fundraising page with friends and family so they can support your efforts to keep athletes with intellectual disabilities active, engaged, and healthy until they can compete in person again.
Participate solo or join a team and race together with other athletes and community members!

Collect ePostcards from pit stops around the race route.

Complete fitness, health, and wellness challenges to earn bonus steps.

Earn eMedals for reaching distance and fundraising milestones.

Join us online to celebrate crossing the CommUNITY Challenge finish line together! WALK… ROLL… RUN…
& MOVE!
In addition to tracking your distance, complete any of these activities to earn extra miles.
More ways to get involved and earn more steps:
WEEKLY CHALLENGES
Each week we'll challenge you to reach a new accomplishment. Weekly Challenges will include a scavenger hunt, Strong Minds practices, new recipes, and more! Participation in each Weekly Challenge will earn you bonus steps. View Calendar of Events and Weekly Challenges.
RESOURCE FAIR
Pick up a new skill, learn about issues impacting individuals with ID and connect with other athletes while earning steps! All workshops are FREE, but require registration. View Resource Fair Calendar and Zoom links.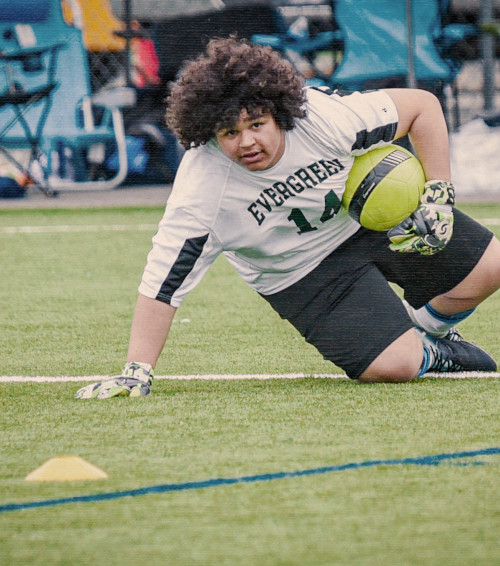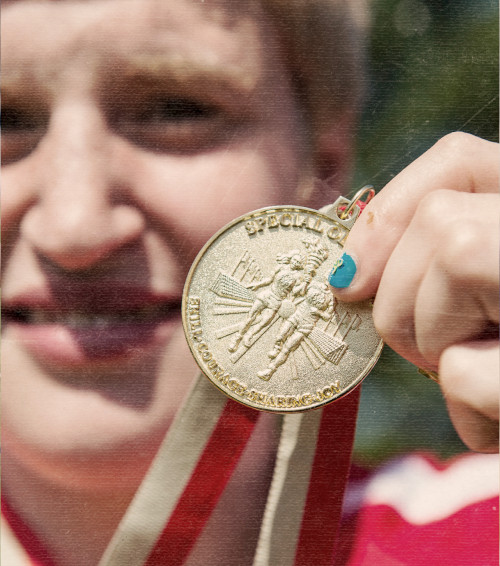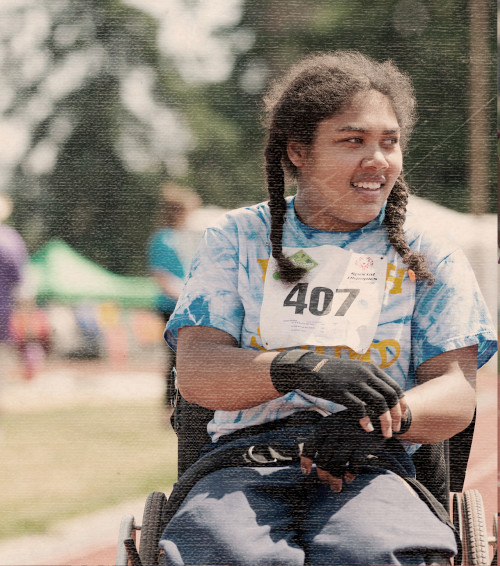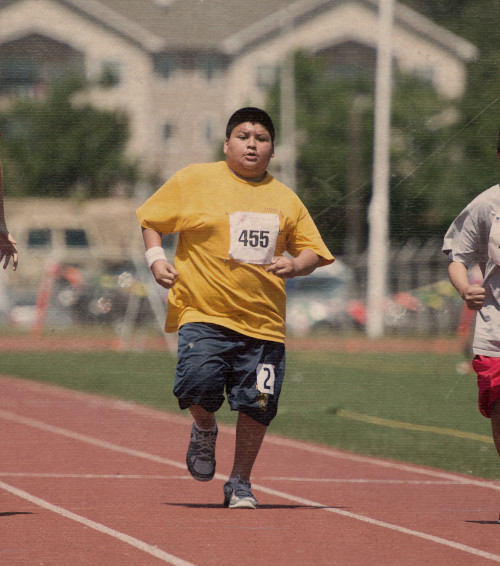 ---
---
---
The need for us to come together is greater than ever.
---
---
---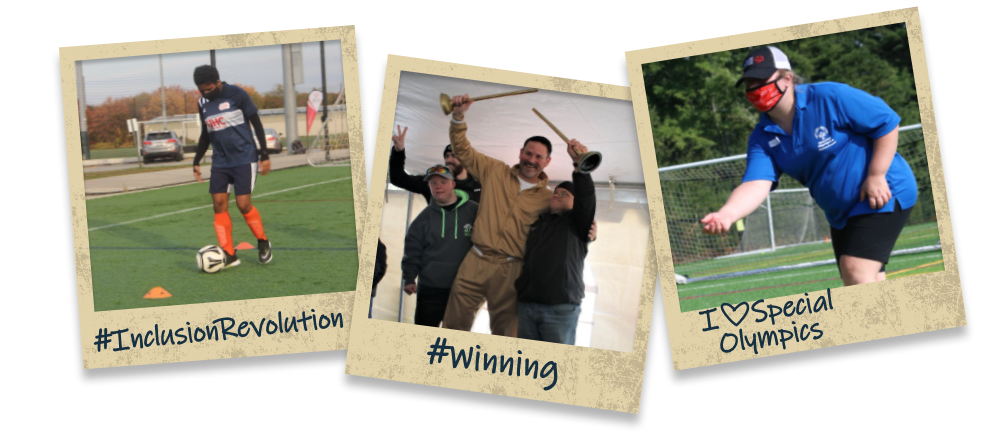 As we continue navigating through the COVID-19 pandemic, Special Olympics Washington remains committed to ensuring children and adults with intellectual disabilities (ID) are not forgotten or left in the dark without resources.

We are committed to finding innovative ways to keep our athletes active, engaged, and healthy even while stuck at home. And, as things continue to evolve and change, we'll continue to adapt to meet their needs. With the generosity of our community, we can react and pivot quickly to provide athletes with critical resources and support during this unprecedented time.
Your donation today will change the life of an athlete.
*Footprints = money raised and distance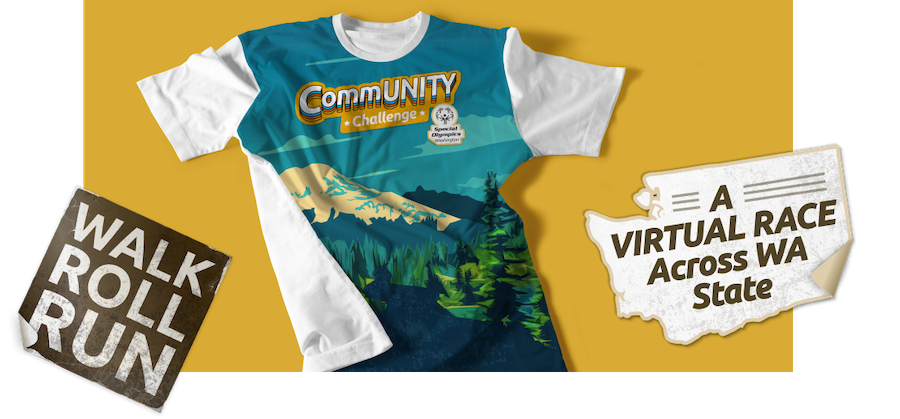 CommUNITY
Challenge
Merchandise
Get your limited edition
CommUNITY Challenge merchandise!
Who can participate in CommUNITY Challenge?

Anyone! CommUNITY Challenge invites Special Olympics athletes, Unified Partners, family members, sports teams, companies, and community members to participate.


Do I have to be part of a team to participate in CommUNITY Challenge?

Not at all. While it is more fun to participate with a team – even if teams can't be together in person – you can sign up on your own.


Is there a fee to participate?

Yes – there is a $30 registration fee to participate. There is also an option to fundraise to raise money for Special Olympics Washington.


Are the registration fee and donations tax deductible?

Special Olympics Washington is a 501(c)3 tax-exempt organization and your donation is tax-deductible within the guidelines of U.S. law. To claim a donation as a deduction on your U.S. taxes, please keep your email donation receipt as your official record. We'll send it to you once your donation is successfully processed.


What if I have cash or checks to turn in as donations?

Please do not mail cash. Turn the cash into a cashier's check and mail the checks to us! Our mailing address is: Special Olympics Washington; 2815 Second Avenue, Suite 370; Seattle, WA 98121. Don't forget to write your name and "CommUNITY Challenge" on the memo line so we can credit it to your online fundraising page!


What awards are up for grabs?

Top Individual Fundraiser, Individual with Furthest Distance, Individual with the Most Footprints, and Team with the Most Footprints.


What other ways can I earn bonus steps?

We will provide weekly challenges, resource fair workshops and other activities during the challenge where participants can earn additional bonus steps that will move you further on the interactive map.


I need help getting set up.

We're here to help! Our staff and volunteers will be checking in regularly and providing lots of tips and tools to get you started as well as keep you engaged the whole time. We will also hold regular office hours for participants to call and ask questions. Athlete Hotline phone number: 206-681-9362.


What are Pit Stops?

Participants will make their way virtually around the state of Washington and stop in different cities and receive special messages from local celebrities, community members and athletes!


Do Special Olympics Washington athletes have to pay to participate?

No, registration for Special Olympics Washington athletes is free, but we encourage athletes to fundraise and spread the word!


Will you be awarding medals to finishers?

Every Special Olympics athlete who registers and completes the challenge will receive a CommUNITY Challenge finisher medal. Every community member who pays the registration fee will also receive a finisher medal.


Do I need a current medical form in order to participate in CommUNITY Challenge?

We will not be requiring a current medical form for CommUNITY Challenge. A medical form will still be required for in-person participation. If you would like to update your Medical Form, please use the updated form or call the Athlete Hotline: (206) 681-9362 to ask for a copy to be mailed to you.


What if I get injured during virtual participation?

Complete an incident report form and send it to your coach, Area Director, or Special Olympics Washington staff for submission. Or call the Athlete Hotline: (206) 681-9362.


Can I train in-person with my coach and teammates?

In-person practices are currently suspended. We are updating our return to activities protocols and will have more to announce about the status of in-person practices in the coming weeks.


I have specific questions about CommUNITY Challenge, Resource Fair, and Weekly Challenges or need help getting set up. Where do I go?

Starting the week of May 17, we are hosting weekly "office hours" where you can drop in and get answers to your questions. Please see our Events Calendar for dates, times and Zoom login information. Or call the Athlete Hotline: (206) 681-9362.


SHARE YOUR PROGRESS
Use #CommUNITYChallenge

on social media!
And Follow Special Olympics Washington to keep up with other racers!