NATIONAL BLOOD CLOT ALLIANCE
Love only grows by sharing. You can only have more for yourself by giving it away to others. ~ Brian Tracy
ENTER AN AMOUNT YOU'D LIKE TO DONATE (
USD

)
------ x ------
READ MORE ABOUT THE CAUSE
------ x ------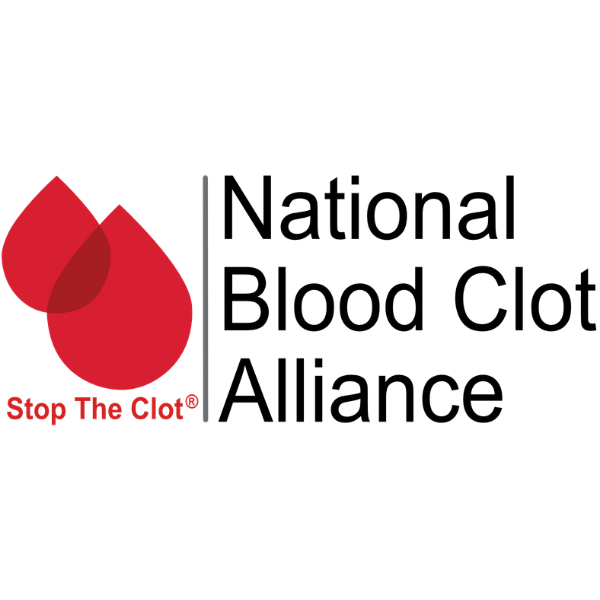 National Blood Clot Alliance
ABOUT:
NBCA's founding members were patients and medical professionals attending a thrombosis and thrombophilia workshop hosted by The Centers for Disease Control and Prevention 17 years ago, in 2003. Sharing a common concern, they resolved to build a national organization to advocate for — and to educate and support — those affected by clotting disorders. Each Board member at that time, and most still today, have been touched personally by blood clots, or such genetic variants as the factor V Leiden gene mutation.

NBCA is patient-led with guidance from nationally recognized experts in thrombosis and thrombophilia. For NBCA, this is personal. 80% of the Board of Directors is either a patient or a family member of a patient. 60% of professional staff are also blood clot patients. NBCA's Medical and Scientific Advisory Board (MASAB) includes many of the nation's foremost experts on blood clots and blood clotting disorders.
OUR MISSION:
The National Blood Clot Alliance (NBCA) is a 501(c)(3), non-profit, voluntary health organization dedicated to advancing the prevention, early diagnosis, and successful treatment of life-threatening blood clots such as deep vein thrombosis, pulmonary embolism, and clot-provoked stroke.