ABOUT STEP UP WITH THE Y VIRTUAL CHALLENGE CAMPAIGN
Join The Challenge!
May 25 - August 24, 2020


The #StepUpWithTheY Virtual Challenge is your opportunity to stay active and fit while connecting with our community. Our goal: encourage as many people as possible to run, walk, yoga, sweat, etc. to collectively accumulate 50,000 miles and raise $50,000 to support the YMCA of Greater Seattle. NOTE: The Challenge is limited to 1,000 people - snag your spot before they are all gone!

Sign up now and start logging activity - end date extended to August 24th Over the next several weeks, you will have the opportunity to log fitness and wellness activities and help in fundraising efforts for the Y's community response (fundraising is completely optional!). in a friendly competition against others while working towards one big goal. You will be able to see the impact that individuals, teams, and everyone collectively, can make toward making our community better — all while having a great time and a chance to earn some sweet swag!

Once you sign up, there are a variety of activities that you can log, from walking and running, to participating in virtual classes online, and many more actions in between (see the image below).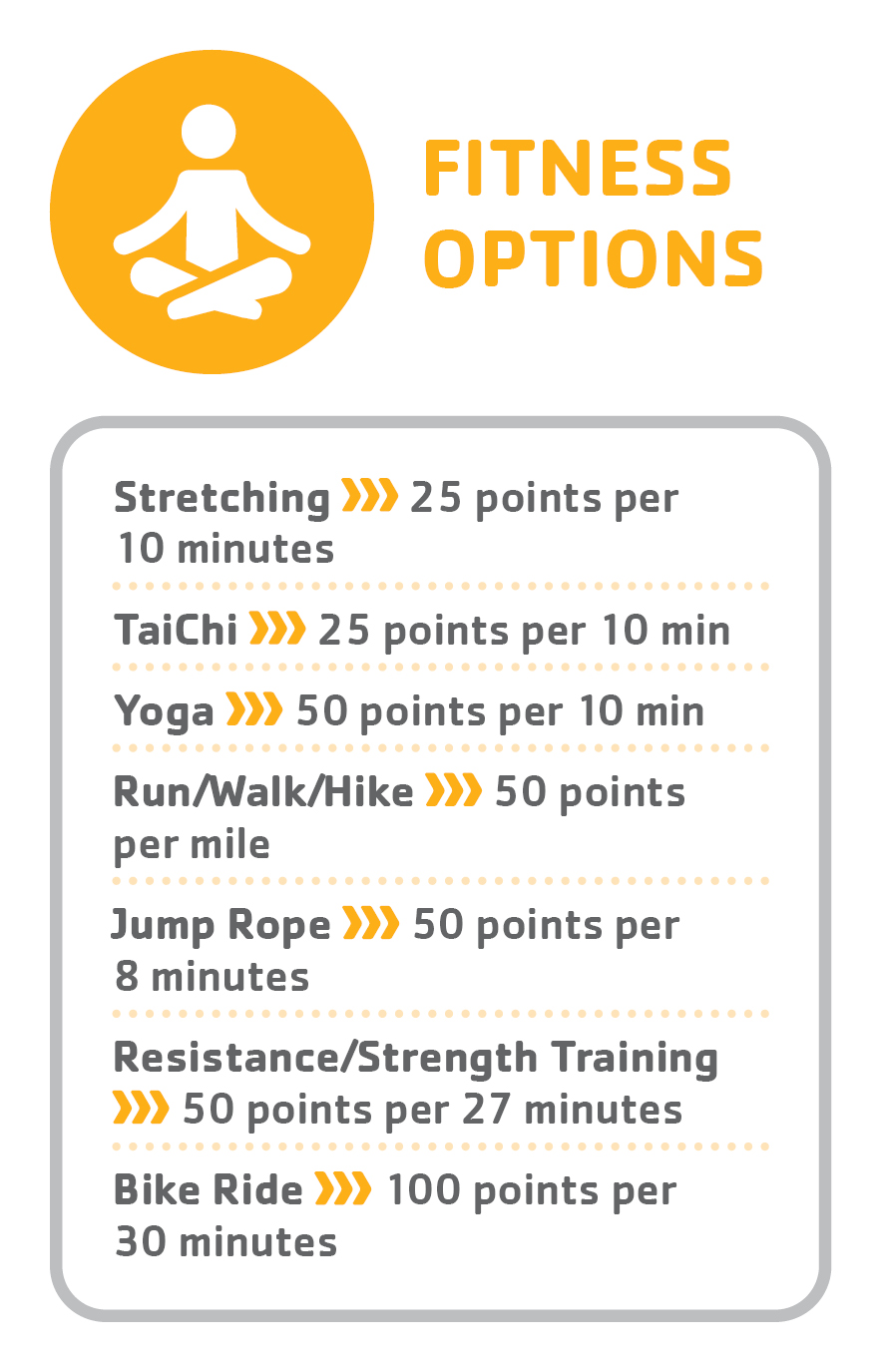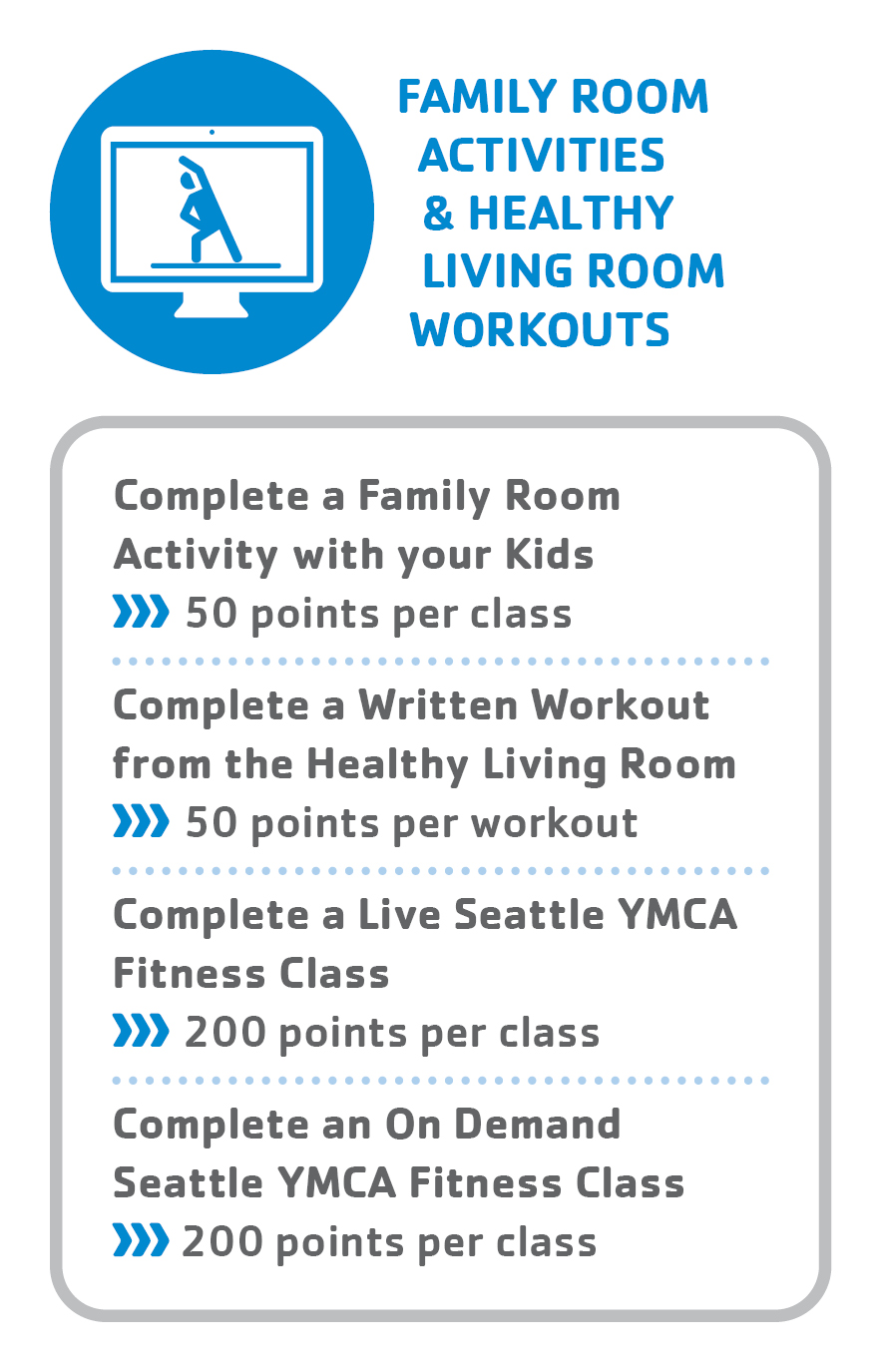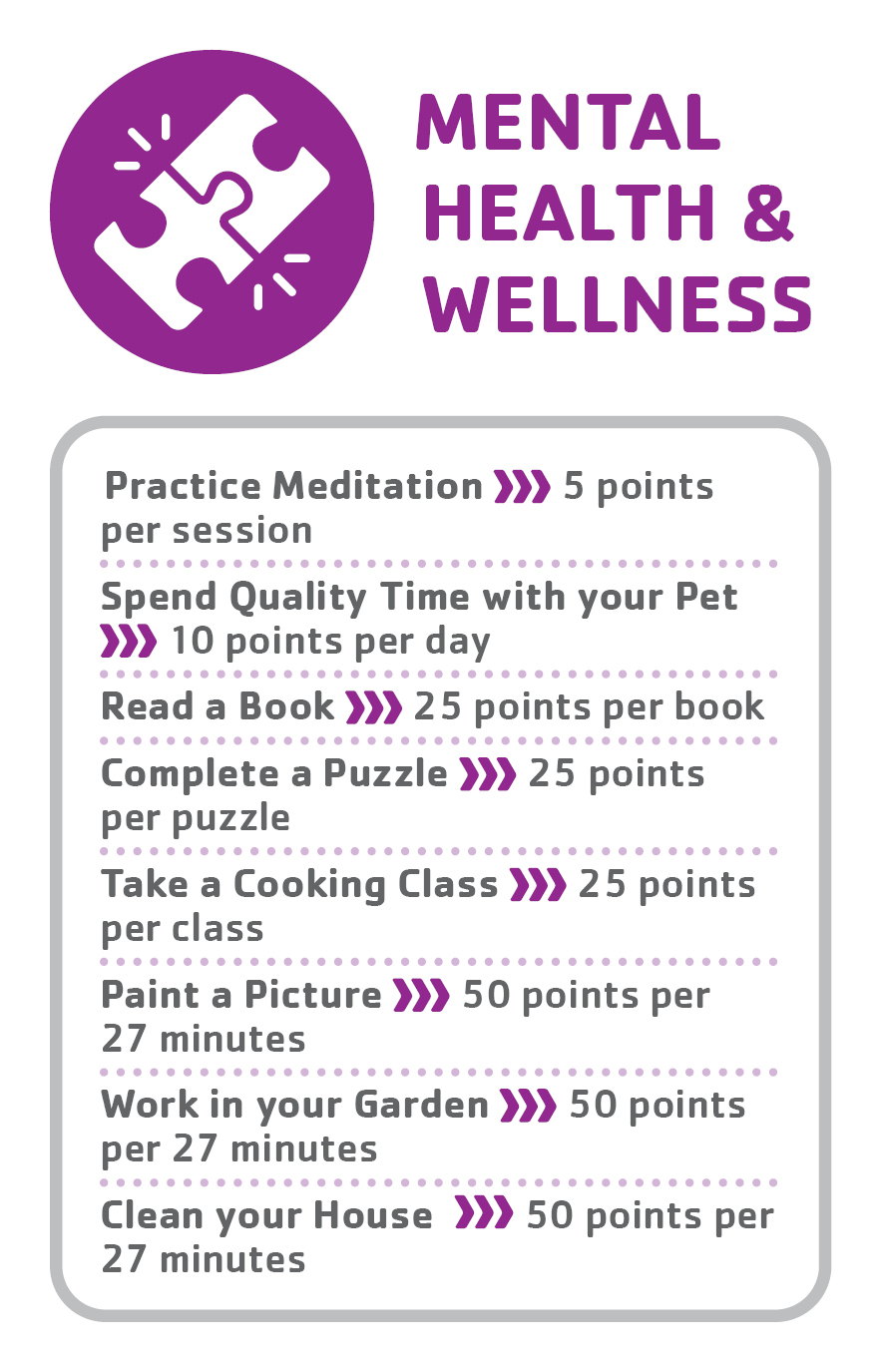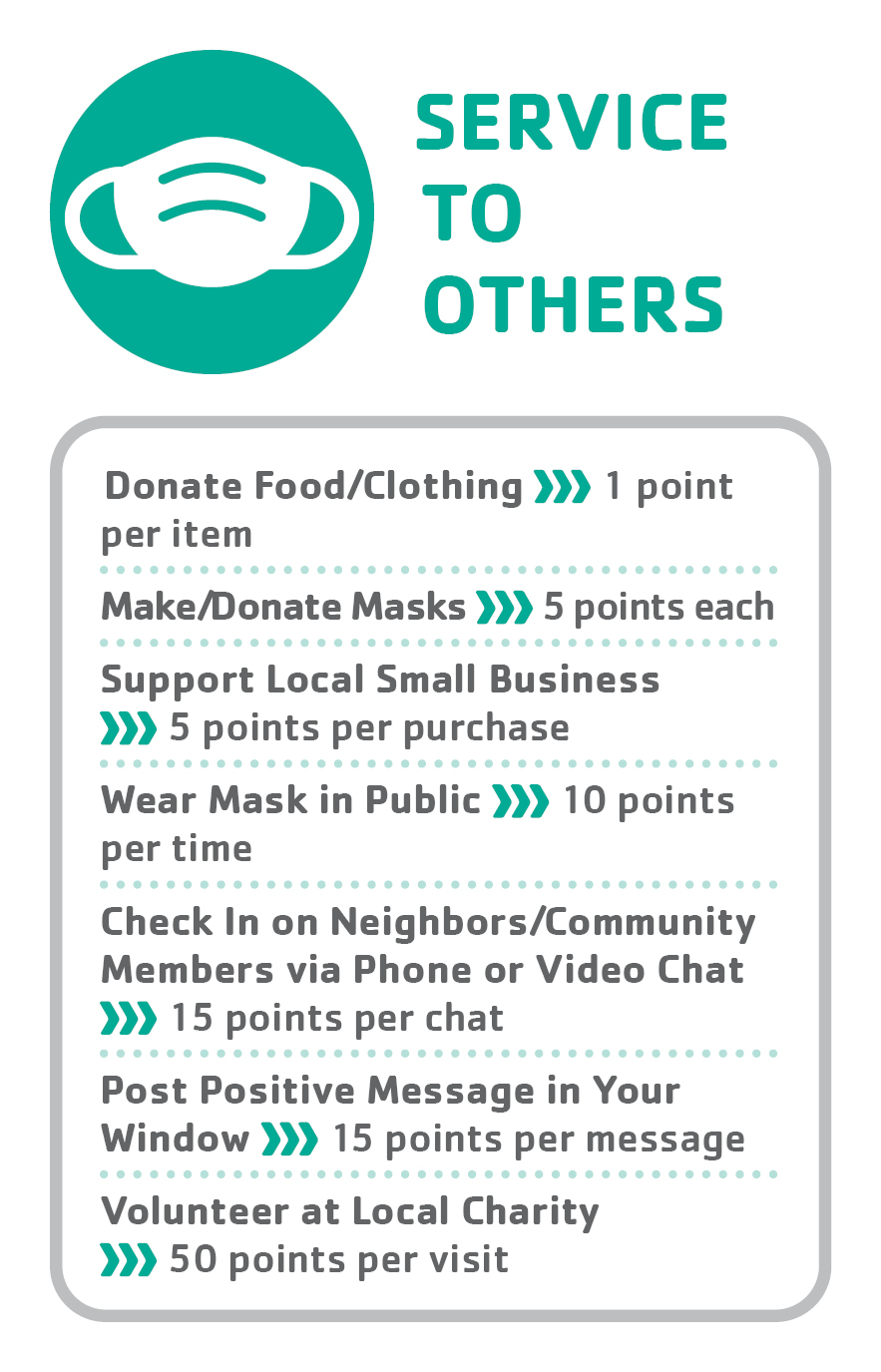 How it Works


The Step Up With The Y Virtual Challenge is an endeavor that meets you where you are both in your fitness journey and location. It takes place wherever you want, whenever you want, and at any time between May 25 and July 12, 2020.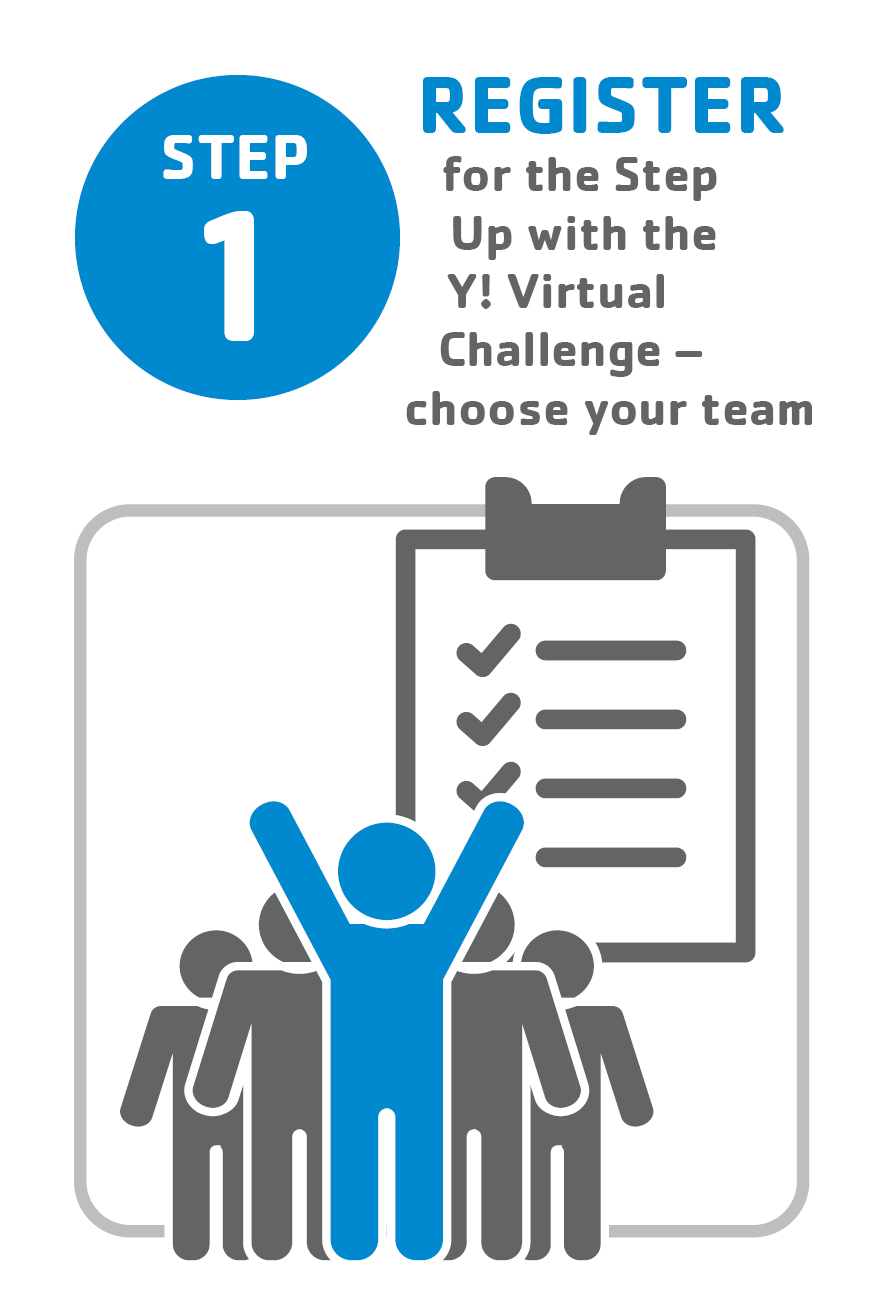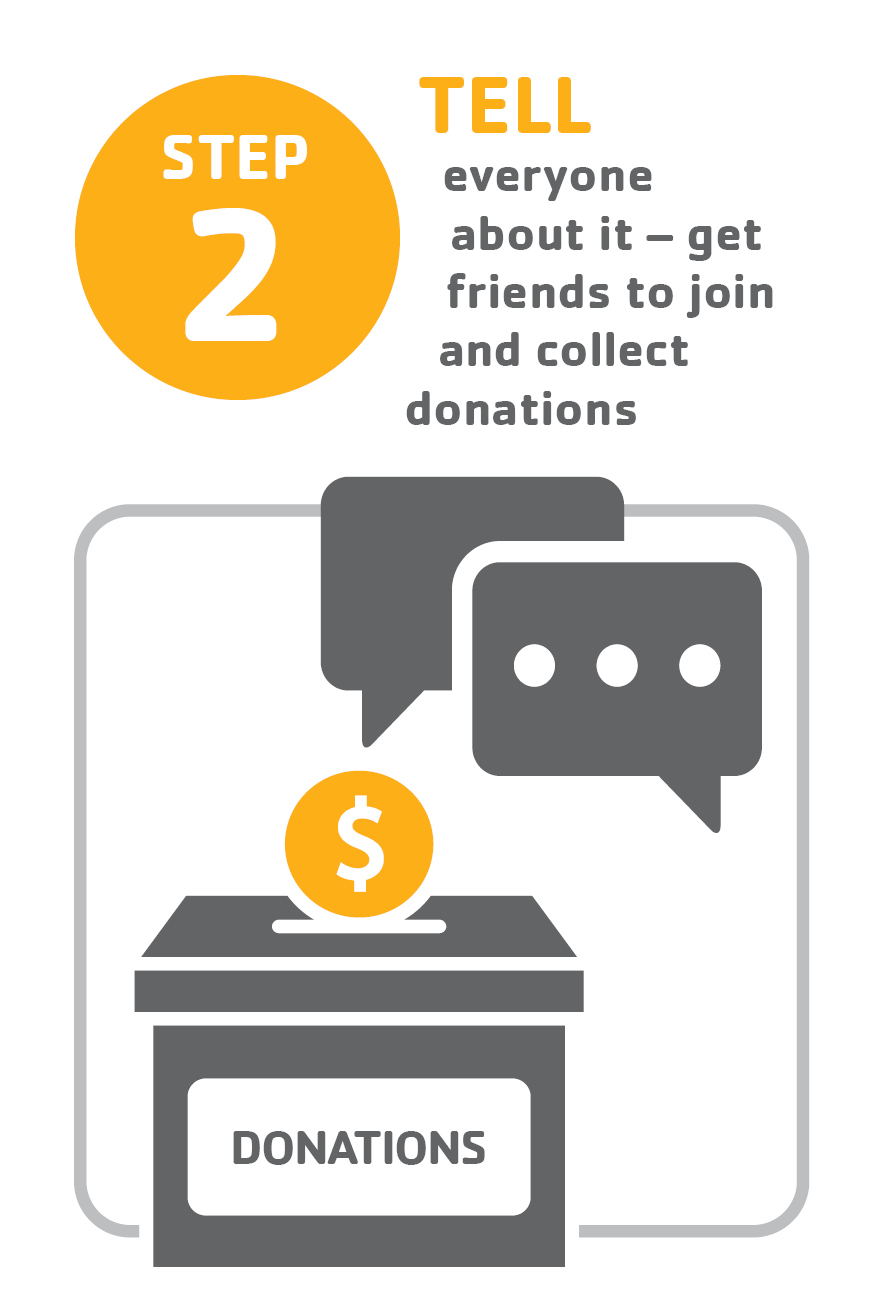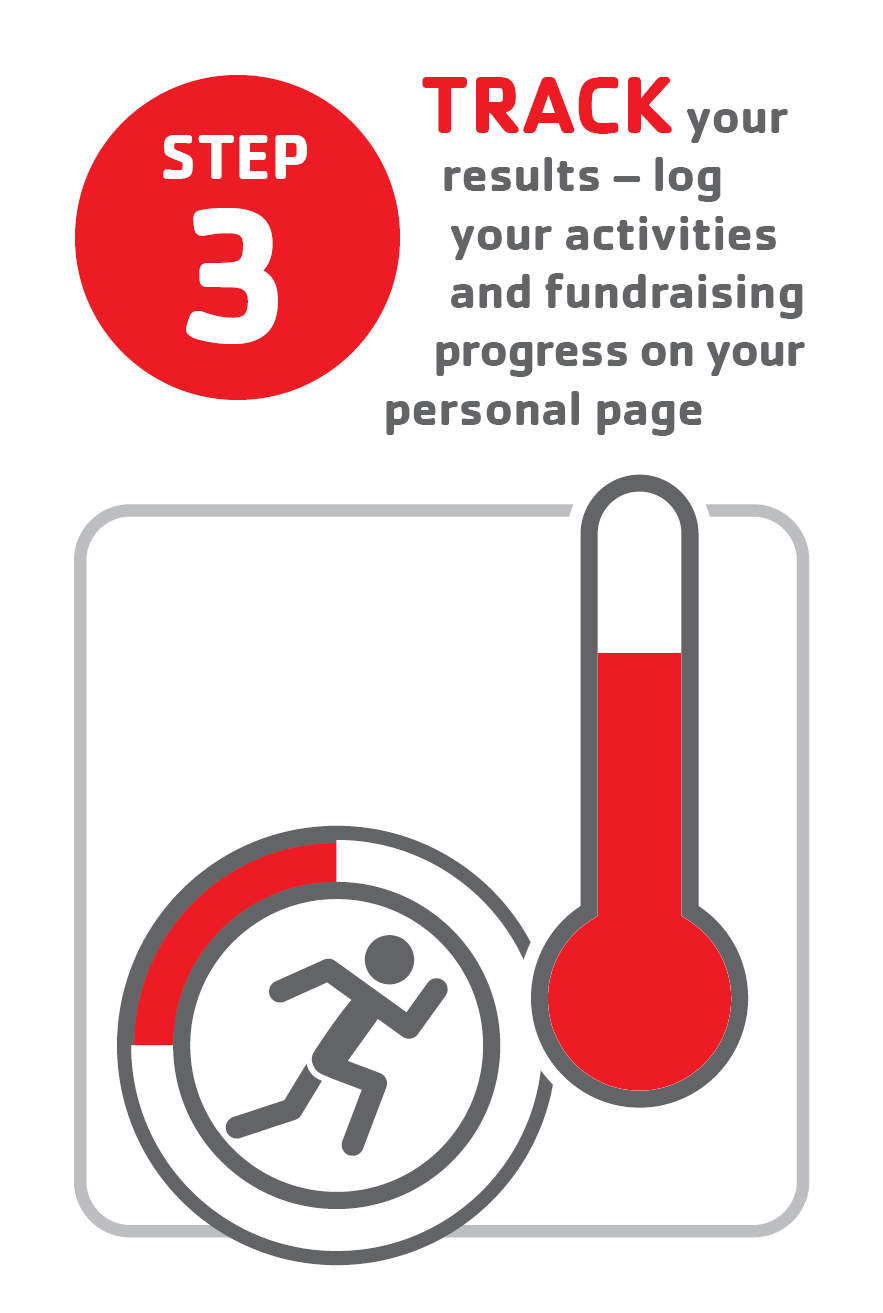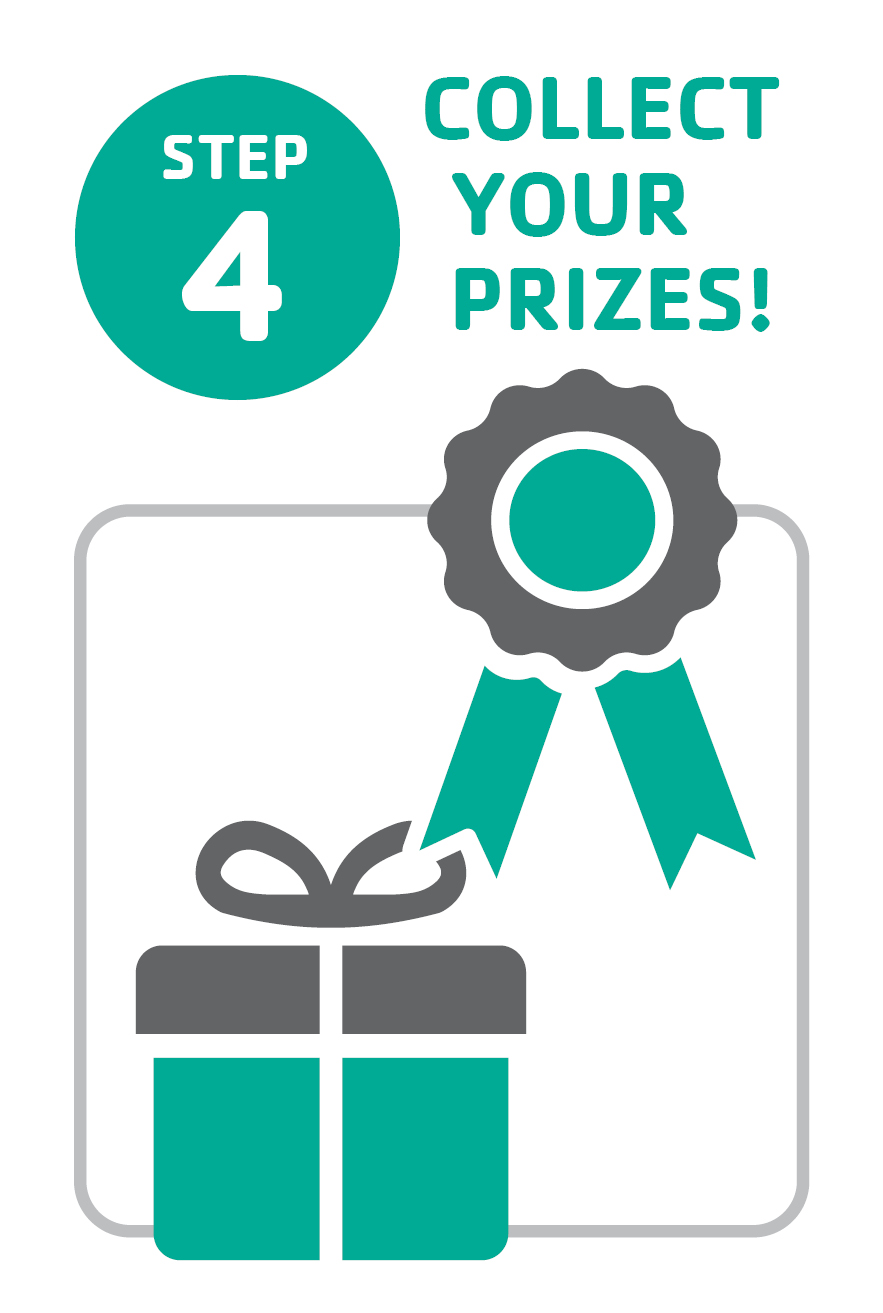 Invite your family, friends, neighbors, and colleagues to take part or sponsor you. Set a goal to run, walk, dance, read, or just reach out to friends and track your progress online. With every step, stroke, or stretch, we'll be helping our community by providing vital services.
Cost to Participate
If you are an active YMCA of Greater Seattle member, the Step Up With The Y Virtual Challenge is
FREE
to you.
As a YMCA of Greater Seattle member:
•
Sign up for the Challenge with the email address associated with your YMCA of Greater Seattle membership.
•
If the Challenge is not showing up as free for you, and you are a member, please use
contact us using this form
.
If you are not a member
of the YMCA of Greater Seattle, the cost is only $20 per person and this is applied towards your fundraising goal.
If you are not a member and would like to join the YMCA of Greater Seattle and have your challenge registration fee waived
•
You can become a member now online
here
.
•
After you join the Y,
contact us using this form
.
Teams
In order to foster a sense of community (and friendly competition), all participants will be a part of a team. The teams will represent each of the
YMCA of Greater Seattle branches
(you choose the branch you would like to be associated with, whether you are a member there or not), or you can represent the YMCA Accelerator, or the community at large.
May the best team win!
Sharing the Fun
We encourage you to take photos of you and your family participating in the Step Up With The Y Virtual Challenge. Here are some ways that you can share the fun:
• Post pictures
regularly on your own social pages and use the hashtag #StepUpWithTheY
•
Check out the photos in the
scrapbook
on the challenge page and post your own
• Join the YGS Step Up With The Y Virtual Challenge
Facebook Group
. online and engage with other participants
• Invite friends and family
to join the challenge with you
•
Remember to
share your progress
regularly and ask for fundraising support on your social media pages
Awards and Prizes
Now the important stuff! See what you can earn when you Step Up With The Y!
Each challenge participant who earns at least 2,000 Footprints from a combination of logged activities and fundraising will receive a printable finisher's certificate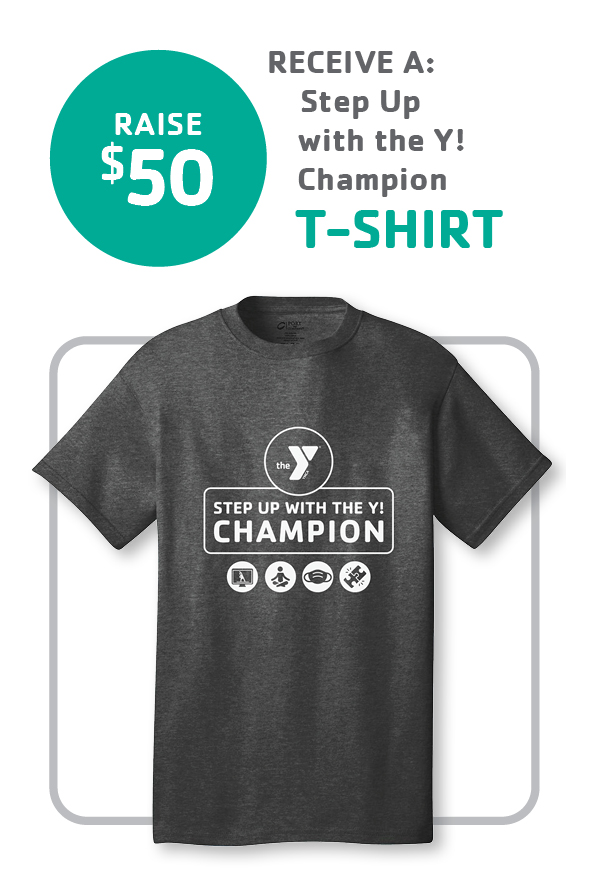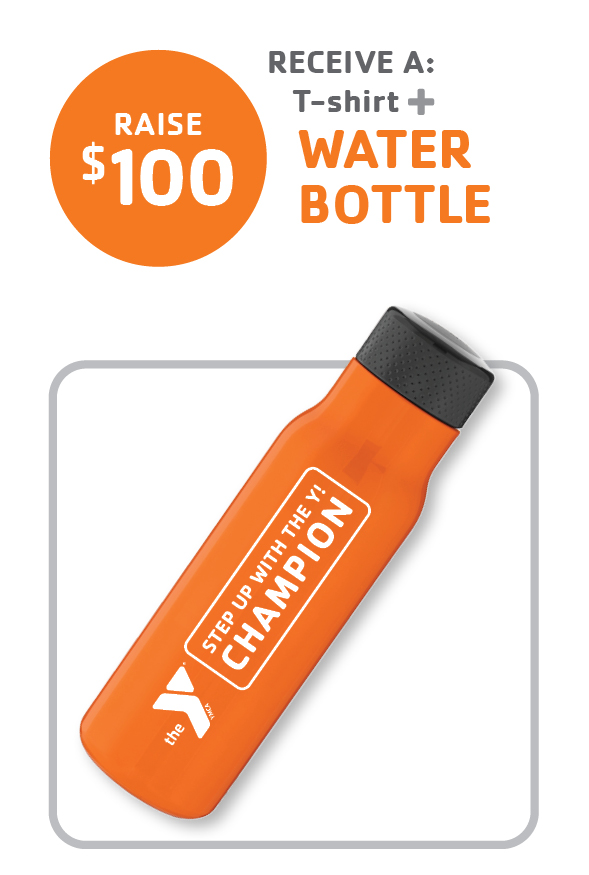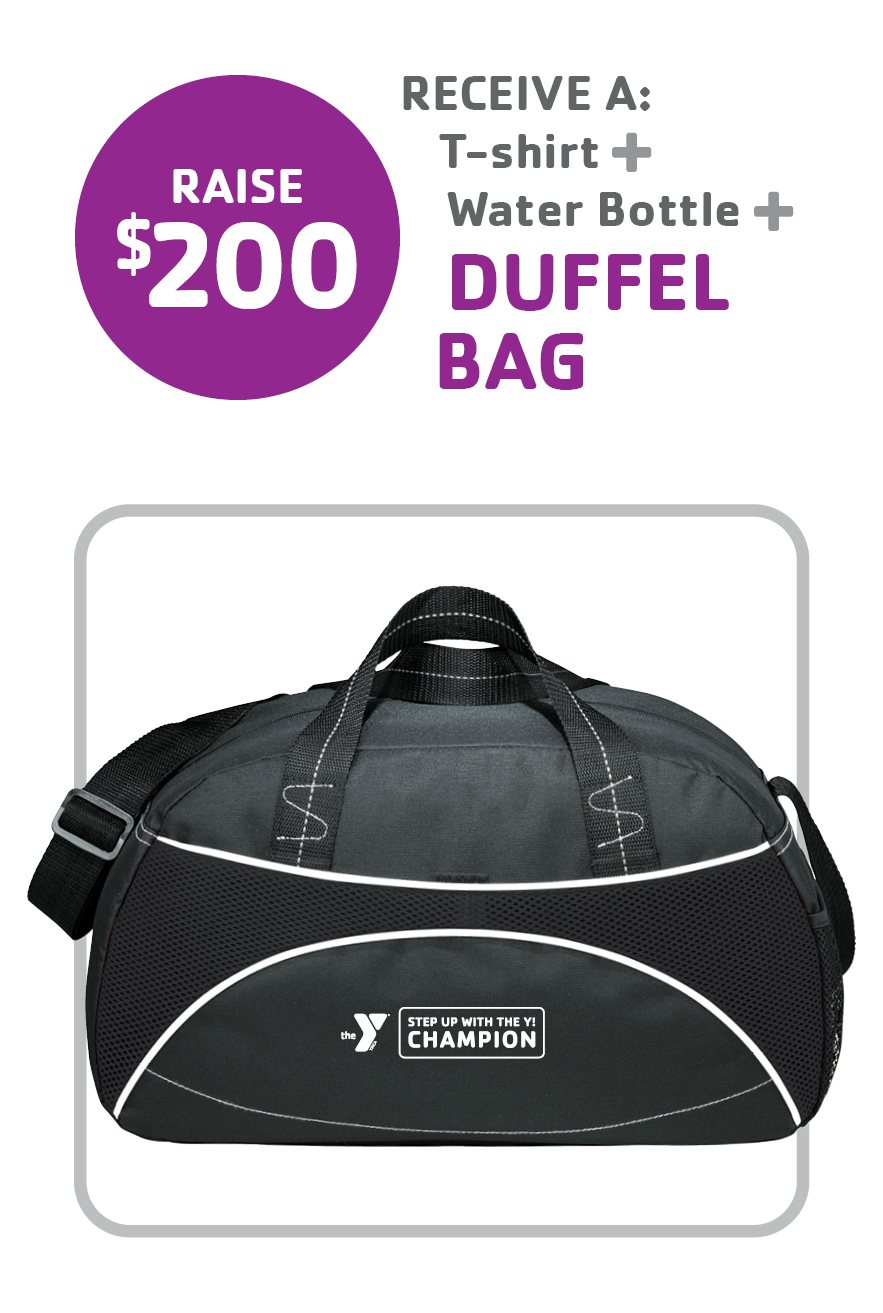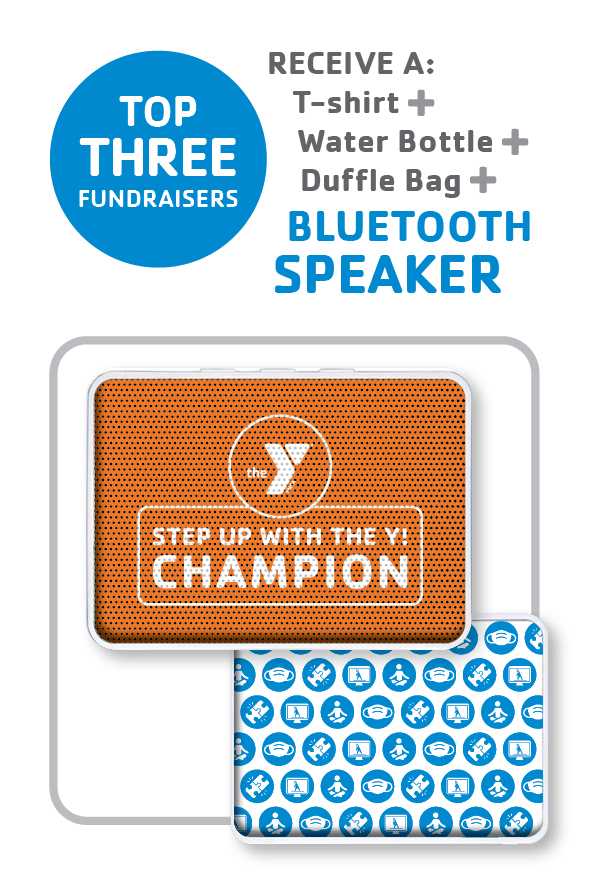 More About Participating
You can either manually log your activities from a drop down list, or if you have a fitness tracker or Strava account, logging is even easier. You'll only need to connect your device or account once and all of your steps will automatically be logged toward your goal for the duration of the challenge.
Other Activities:
To log other physical activities that are not on the dropdown, you can use the following conversion:
Low Impact Activities:
(i.e. Abs only workout, low impact aerobics, easy bike ride, weight lifting, etc) =
1,250 steps/ 15 min
Moderate Impact Activities:
(i.e. endurance bike riding, moderate aerobics, medium speed jump rope) =
2,000 steps/ 15 min
High Impact Activities:
(i.e. HIIT class, fast or hard bike riding, rowing, or jump rope) =
2,750 steps/ 15 min
Additionally, earn more points and some great prizes by raising funds through your own fundraising portal if you opt in for fundraising.
A Note About Social Distancing
Though we are Better Together, we can achieve this by remaining apart physically. Please continue to follow the social distancing protocols for your area and help us to keep everyone safe.
ACTIVITY GOAL
COMPLETED: 143,282 points
TARGET: 100,000 points
FITNESS GOAL
COMPLETED: 19,747 miles
TARGET: 50,000 miles
FUNDRAISING GOAL
RAISED: $ 4,314
TARGET: $ 50,000
HOW IT WORKS
Register for the campaign and set your fitness & fundraising targets.
Share your story and raise funds & awareness.
Track workouts anywhere & anytime and complete goal.
ABOUT THE ORGANIZATION
YMCA OF GREATER SEATTLE

Building a community where all people, especially the young, are encouraged to develop their fullest potential in
spirit, mind, and body.

Read more about the organization >>
HOW YOUR PARTICIPATION HELPS

Donations will support the YMCA of Greater Seattle's Covid-19 Community Response efforts by providing emergency childcare for first responders, increasing hunger initiatives for children out of school, serving teens who live in Y housing, and continue to offer mental health appointments using remote options. We're still here for those who need us the most. Thanks for your support, we can't do this alone.

The YMCA of Greater Seattle is registered as a 501(c)(3) non-profit organization. Our tax identification number is 91-0482710. Contributions to the YMCA of Greater Seattle are tax-deductible to the extent permitted by law.


STEP UP WITH THE Y


At the YMCA of Greater Seattle, our mission is building a community where all people, especially the young, are encouraged to develop their fullest potential in mind, body, and spirit. We know that joining forces as a community helps us to achieve this goal. Thank you for being a member of our community and Stepping up with the Y! Learn more about our community response.
FREQUENTLY ASKED QUESTIONS
What is Charity Footprints?

Charity Footprints is a social enterprise that connects fitness and charitable giving. We empower people just like you, to get fit & give back.

Our Virtual Races allow non-profits to challenge their patrons to run, walk or ride and raise funds just as they would in a fundraising walkathon. The best part - charities save over 45% in event and logistical costs. So, the dollars that you pay to register or fundraise, go farther.


What is the campaign registration fee?

Campaign registration fee is the amount that you'll need to pay to enroll in this virtual race. This fee (less transaction charges) will go to the non-profit running this campaign as a donation.

The registration fee along with the funds raised through your individual fundraising page will enable the non-profit to fund various programs and pursue their organization's mission.


How can I create my fundraising page?

Well, you wouldn't have to create a separate fundraising page. Once you register for this campaign, we'll give you the link to your fundraising page.


How will I track my distance?

You can track your workouts by setting up your devices (Fitbit, Garmin, Apple Watch, Google Fit, Misfit, Strava), or download the Charity Footprints' iOS or Android app and track your workouts toward this campaign. ?>

If you workout indoors (treadmill, elliptical, stationary bike etc.), you can upload your workouts here.


How do I join a team on this campaign?

While registering for the campaign, select the team you'd like to join or create a new team and invite others to #GetFitGiveBack with you. If you want to join a team (or create your team) after registration, login to the campaign site and you would find a link to edit "My Team" in the menu under your profile in the header.


I am an international donor (non-US), what are my donation charges and tax-deductibility?

All donations are made in US dollars, so the donations may be levied an exchange rate fee via your bank. Donors will want to connect with their bank to determine exactly what that fee may be. Additionally, international donors will need to reach out to a tax professional to discuss if and how tax deductibility will apply to their donation.


Who can sponsor my fundraising efforts?

The short answer is - everyone. The fundraising research shows that the number one reason for people not donating is that they weren't asked to.

That said, there are things you can do to attract people to sponsor you. Adding a picture to your fundraising page, telling potential donors why this cause is so personal to you, sharing your fundraising page on social media, email, and chat groups.

Last, if your employer has a gift matching program, check with the human resources department to support your favorite cause as well.


Who can I contact if I need help?

You can contact us any time if you need help. We love hearing from our users so please don't hesitate to write to us about issues, suggestions, or to just say hi. You can also contact the non-profit administrator directly if you would like.


How do I change or switch my team?

If you want to join a team (or create your team) after registration, login to the campaign site and you would find a link to edit "My Team" in the menu under your profile in the header.