FAIRBANKS COMMUNITY FOOD BANK SERVICE INC.
Love only grows by sharing. You can only have more for yourself by giving it away to others. ~ Brian Tracy
ENTER AN AMOUNT YOU'D LIKE TO DONATE
------ x ------
READ MORE ABOUT THE CAUSE
------ x ------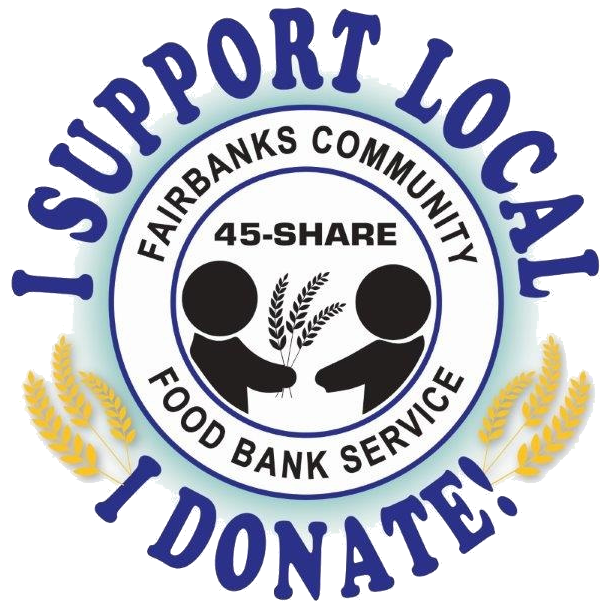 Fairbanks Community Food Bank Service Inc.
About:
Each day we collect 2-5 TONS of food and distribute it to about 200 local people, plus 1/3rd of the food collected is provided to other local non-profit organizations with on-site meal programs
Mission:
The primary purpose of the Fairbanks Community Food Bank Service, Inc. is to provide food for hungry people and to distribute surplus food that would ordinarily be discarded. All locally collected food is to be distributed without charge.