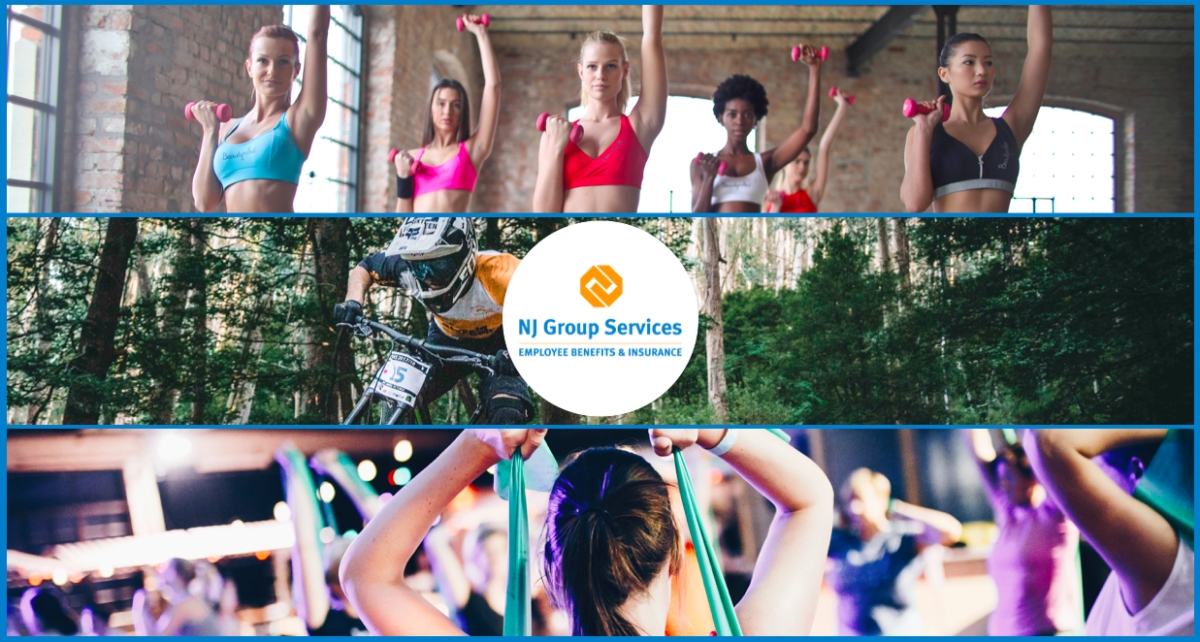 ABOUT NJGROUPS WELLNESS CHALLENGE - POWER OF ONE CAMPAIGN
------ x ------
NJGroups is excited to partner with Charity Footprints to promote fitness & charitable giving. During this 3-month long campaign, we're challenging each NJGroups employee to walk a minimum of 6,000 steps daily.

NJGroups has chosen Camp One Step (Children's Oncology Services) to benefit from this #GetFitGiveBack challenge. All participating NJGroups employees can earn $1 for this great cause everyday, by simply meeting (and hopefully exceeding) the minimum 6,000 steps goal.

Charity Footprints will be sponsoring Misfit fitness trackers to all participants. Once you've registered, simply set-up your Misfits and link them to this wellness challenge, and your steps will be updated on all the relevant campaign pages.

Although not required, but we encourage everyone to help fundraise additional donation dollars for this great cause, and help Camp One Step send more kids with cancer to camp.

Campaign Timelines

Campaign Kick-off: Sep. 24th
Fundraising (optional): Sep. 24th - Dec. 31st
Fitness Tracking: Oct. 1st - Dec. 31st

You can make a difference

Cancer can sweep away childhood with hospital stays, treatments, and doctor's appointments. Camp One Step gives it back by providing a safe, fun place for kids to enjoy simply joys of childhood with peers who understand them. Campers enjoy swimming, arts and crafts, and games that promote inclusion. A volunteer medical staff is available to care for the camper's unique medical needs.
FITNESS GOAL
COMPLETED: 5,468,312 steps
TARGET: 5,000,000 steps
FUNDRAISING GOAL
RAISED: $ 1,000
TARGET: $ 2,500
You must go on adventures to find out where you truly belong. ~ Sue Fitzmaurice
Come join us and leave your footprints in outer loop of central park, NYC
HOW IT WORKS?
------ x ------
Register for the campaign and set your fitness & fundraising targets.
Share your story and raise funds & awareness.
Track workouts anywhere & anytime and complete goal.
ABOUT THE ORGANIZATION
------ x ------
CAMP ONE STEP

Camp One Step by Children's Oncology Services believes that cancer should not prevent a child from enjoying the simple joys of childhood. When kids are diagnosed with cancer, childhood can swept away by appointments, treatments, and hospital visits. Camp One Step gives childhood back through programs with volunteer medical professionals who can care for the unique medical needs of children so they can enjoy fishing, arts and crafts, games that promote inclusion, and peers who understand.

Read more about the organization >>
How Your Participation Helps

The approximate cost to send one child to camp for one life-changing week is $1,000. Let's join hands and make a difference in the lives of as many children as we can, and send a child with cancer to the camp for one week where they can regain their childhood!
FREQUENTLY ASKED QUESTIONS
------ x ------
What is Charity Footprints?

Charity Footprints is a social enterprise that connects fitness and charitable giving. We empower people just like you, to get fit & give back.

Our Virtual Races allow non-profits to challenge their patrons to run, walk or ride and raise funds just as they would in a fundraising walkathon. The best part - charities save over 45% in event and logistical costs. So, the dollars that you pay to register or fundraise, go farther.


What is the campaign registration fee?

This campaign is free to participate in.

However, if you would like to donate some money to the Camp One Step, you can always donate any amount on your fundraising page after registration.


How can I create my fundraising page?

Well, you wouldn't have to create a separate fundraising page. Once you register for this campaign, we'll give you the link to your fundraising page.


How will I track my distance?

You can track your workouts by setting up your devices (Fitbit, Apple Watch, Misfit), or download the Charity Footprints' iOS or Android app and track your workouts toward this campaign.

If you workout indoors (treadmill, elliptical, stationary bike etc.), you can upload your workouts here.


I am an international donor (non-US), what are my donation charges and tax-deductibility?

All donations are made in US dollars, so the donations may be levied an exchange rate fee via your bank. Donors will want to connect with their bank to determine exactly what that fee may be. Additionally, international donors will need to reach out to a tax professional to discuss if and how tax deductibility will apply to their donation.


Who can sponsor my fundraising efforts?

The short answer is - everyone. The fundraising research shows that the number one reason for people not donating is that they weren't asked to.

That said, there are things you can do to attract people to sponsor you. Adding a picture to your fundraising page, telling potential donors why this cause is so personal to you, sharing your fundraising page on social media, email, and chat groups.

Last, if your employer has a gift matching program, check with the human resources department to support your favorite cause as well.


Who can I contact if I need help?

You can contact us any time if you need help. We love hearing from our users so please don't hesitate to write to us about issues, suggestions, or to just say hi. You can also contact the non-profit administrator directly if you would like.