Corporate Events
Looking for interesting ways to connect with your corporate sponsors? Footprints is a great tool that combine employee wellness & social responsibility. Healthy employees, Happy employers (& you).
ABOUT US
Charity Footprints, Inc. is a mission driven organization with a vision to make the world a healthier, more generous, and more community-oriented place. Our mobile app links personal fitness to charitable giving — turning the typical fitness-tracking app into a fundraising platform.

Hundreds of charities & thousands of individuals have used our run-walk-ride campaigns, it's your time to get started.
Step #1
---
HELP RECRUIT A CORPORATE SPONSOR,
WHO IS INTERESTED IN SUPPORTING YOU.
You have the relationships and we have the tools,
let's work together on recruiting aligned organizations.
Step #2
---
WE'LL WORK DIRECTLY WITH THE CORPORATE,
AND SETUP A CUSTOM CORPORATE CAMPAIGN.
Organizations need different designs, branding etc.,
and we'll create a custom solution that fits their need.
Step #3
---
EMPLOYEES RUN-WALK-RIDE
AND DONATE THEIR MILES TO YOU.
Healthier employees are more productive,
allowing them to support a good cause is the perfect incentive.
KEY BENEFITS
Employee Wellness
---
Improves employee's health
Lowers health premiums
Great stress buster
Aligned CSR
---
Improves organizations social footprints
Employees feel sense of ownership
Custom branding for organizations
Team Building
---
Great team building exercise
Encourages healthy competition
Engages employees across geographies
PLATFORM FEATURES
Campaigns
---
User registrations
Donor management
Custom designed campaigns
Fitness
---
Free fitness tracking apps
Workout map & analytics
Calorie burn count
Fundraising
---
Individual, team fundraising pages
Live fitness goal progress feed
Instant access to funds raised
Social & Awareness
---
Social workout sharing
Leader boards
Team pages with participant details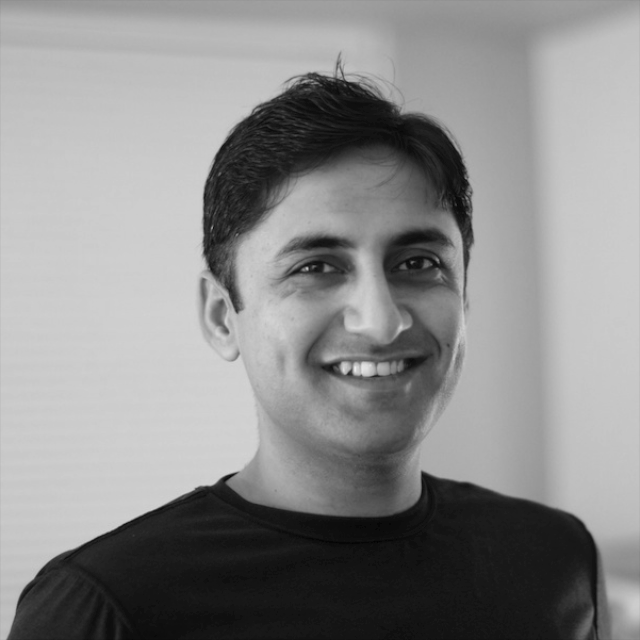 It was right around the time when Boston Marathon bombing shook the world, that the running community took to the trails & parks and "Ran For Boston". In response, Charity Footprints was created to channelize this positive energy. Over the years, the mobile app and our web platforms have been used by hundreds of charities and thousands of individuals to 'Get Fit. Give Back.'.

I would like to invite your organization to join the Footprints Family and further the healthy, generous, happy mission. If there is anything me and my team can do to help or if you just want to say hello, you can reach me at rahul@charityfootprints.com.

Rahul Razdan
Founder & CEO - Charity Footprints, Inc.