Fitness Challenge
Challenge your volunteers to get fit while supporting you. Whether it is 10 mi run in a week, or 50 mi bike ride over a weekend, or 200 mi walk this month, you can customize according to your needs.
ABOUT US
Charity Footprints, Inc. is a mission driven organization with a vision to make the world a healthier, more generous, and more community-oriented place. Our mobile app links personal fitness to charitable giving — turning the typical fitness-tracking app into a fundraising platform.

Hundreds of charities & thousands of individuals have used our run-walk-ride campaigns, it's your time to get started.
Step #1
---
CHARITY SETS UP A FITNESS CHALLENGE,
IN LESS THAN 10 MINS.
Encourage volunteers to take the fitness challenge.
1/2 marathon might be tough, but 13.1 miles over a week ... ?
Step #2
---
VOLUNTEERS REGISTER,
AND PAY PARTICIPATION FEE.
Participation fee will be transfered
to the non-profit bank account through WePay.
Step #3
---
DAILY FITNESS TRACKING AND,
CHALLENGE COMPLETION.
Participants track their workouts everyday,
and stay engaged with your cause.
Step #4
---
PARTICIPANTS RAISE FUNDS & AWARENESS,
& DONORS FOLLOW THE PROGRESS.
Reap the benefits of peer-2-peer fundraising
as participants solicit donations & recruit new donors.
KEY BENEFITS
Quick
---
Campaign registration < 10 mins
Campaign activation < 24 hrs
Fundraising pages - instantaneously
Scalable
---
No geographical constraints
No time constraints
Works for any number of participants
Affordable
---
Just $100 to activate
Free mobile fitness app & web portal
Minimal staff-time requirements
Enduring
---
Extended volunteer engagement
Longer fundraising horizon
Engages dormant donors
PLATFORM FEATURES
Campaigns
---
User registrations
Donor management
Custom designed campaigns
Fitness
---
Free fitness tracking apps
Workout map & analytics
Calorie burn count
Fundraising
---
Individual, team fundraising pages
Live fitness goal progress feed
Instant access to funds raised
Social & Awareness
---
Social workout sharing
Leader boards
Team pages with participant details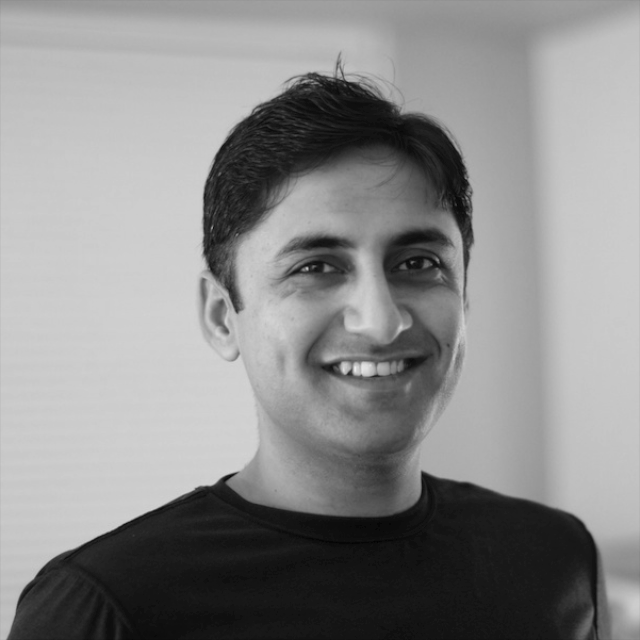 It was right around the time when Boston Marathon bombing shook the world, that the running community took to the trails & parks and "Ran For Boston". In response, Charity Footprints was created to channelize this positive energy. Over the years, the mobile app and our web platforms have been used by hundreds of charities and thousands of individuals to 'Get Fit. Give Back.'.

I would like to invite your organization to join the Footprints Family and further the healthy, generous, happy mission. If there is anything me and my team can do to help or if you just want to say hello, you can reach me at rahul@charityfootprints.com.

Rahul Razdan
Founder & CEO - Charity Footprints, Inc.