ABOUT TAKING STEPS FOR HOMELESS PETS CAMPAIGN
Welcome to our registration page for the 3rd annual "Taking Steps for Homeless Pets" challenge powered by Charity Footprints.
This challenge is all about making a difference in the lives of homeless pets at Glory Bound Rescue Ranch, a non-profit organization that provides shelter, care, and rehabilitation to abused, neglected, and abandoned dogs, horses, and a variety of farm animals.
Every step you take during this challenge will go beyond fitness and become a lifeline for animals in need. By taking part in this challenge, you will be helping us provide care and support to homeless pets at Glory Bound Rescue Ranch, and contribute to future rescue efforts. So, if you are passionate about animal welfare and want to make a real difference, lace up your shoes, sign up today, and let's take steps together toward creating a brighter future for homeless pets. Register now and make your steps count for a cause that truly matters.
Registration: Opens May 25th and will remain open throughout the challenge.
Challenge Dates: June 1-July 1, 2023
SAVE THE DATE for In-Person Activities on the Farm: June 17th- Participants and their families are invited to join us for an interactive day on the farm where you can walk and play with rescued dogs, brush horses who were saved from the kill pen, and enjoy rescued goat yoga. RSVPs will be sent out to participants upon registration. *Attendance is optional*
SAVE THE DATE for the Finish Line Celebration on the Farm: July 1st-The challenge will conclude with an in-person Finish Line Celebration, where you can enjoy more animal interaction and light refreshments. RSVPs will be sent out to participants upon registration. *Attendance is optional*
Registration is Easy:
To join click on the Register Now button on this page. Participants can register individually or with a team, or create your own team.

Once you register, you will be given a link to your own unique fundraising page. If you wish, you can personalize your page with your fundraising goal

Invite your family, friends, neighbors, and co-workers to take part in the challenge or donate to your fundraiser by sponsoring you!

Set a personal fitness goal and track your steps for the 4 weeks using your own fitness device(Fitbit, Garmin, Google Fit, or Strava) which sync's up to the Charity Footprints App, or enter daily steps/exercise manually on the app.

Have fun knowing you are taking steps toward a brighter future for homeless pets!
The Goal: Our collective goal is 10,000,000 steps and raising $10,000 or more!
Prizes & Recognition
Individual High Stepper and High Fundraiser-The individual atop the Charity Footprints Leaderboard in each category for MOST STEPS LOGGED and MOST FUNDS RAISED will receive a special gift of Glory Bound Swag.
Team High Steppers and High Fundraisers-The team atop the Charity Footprints Leaderboard in each category for MOST STEPS LOGGED and MOST FUNDS RAISEDwill be recognized with a plaque sent to the team captain and will receive shout-outs on social media, on the Glory Bound website and announced in the Glory Bound newsletter. *If one team should win both categories, one plaque will be awarded recognizing both achievements.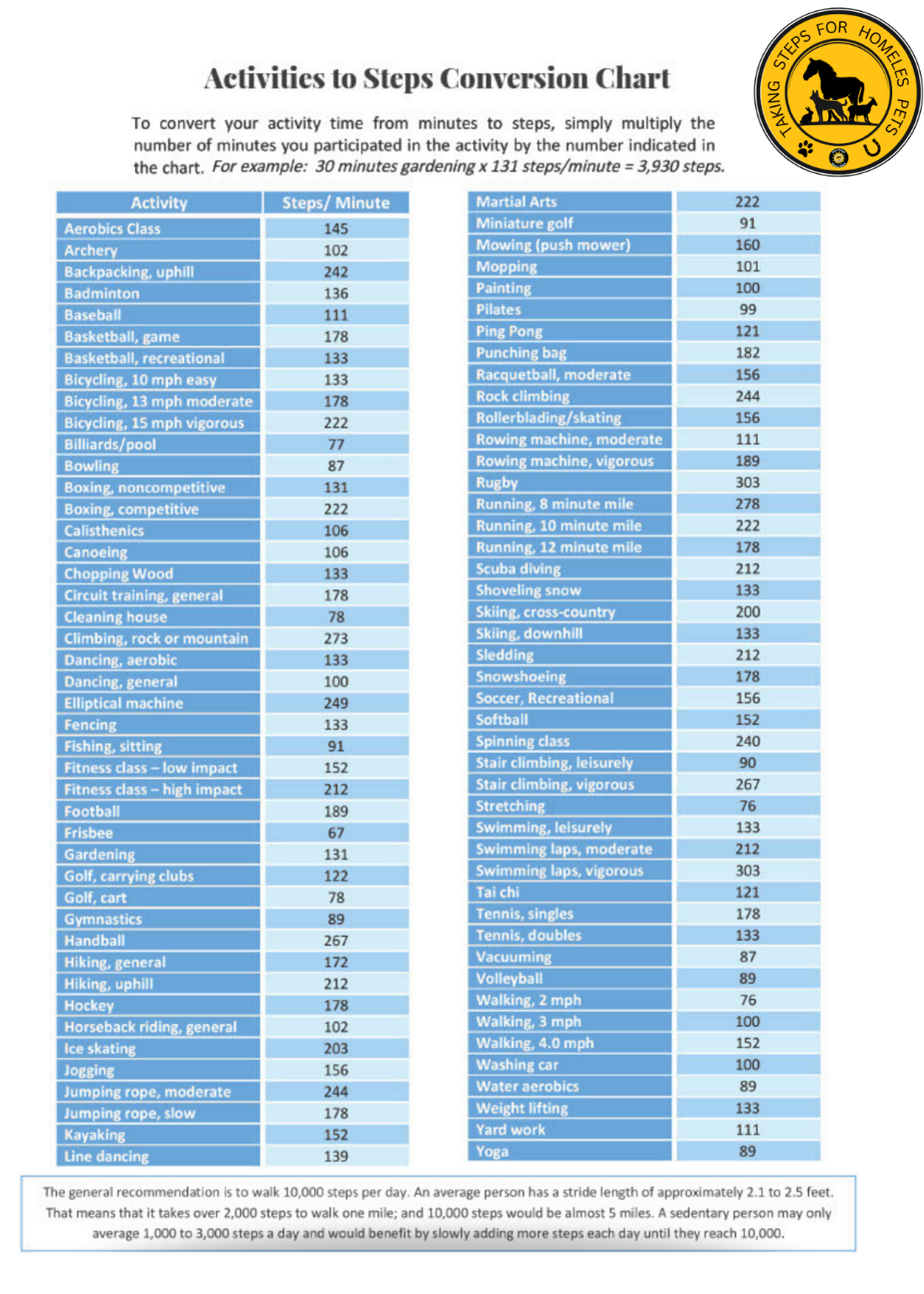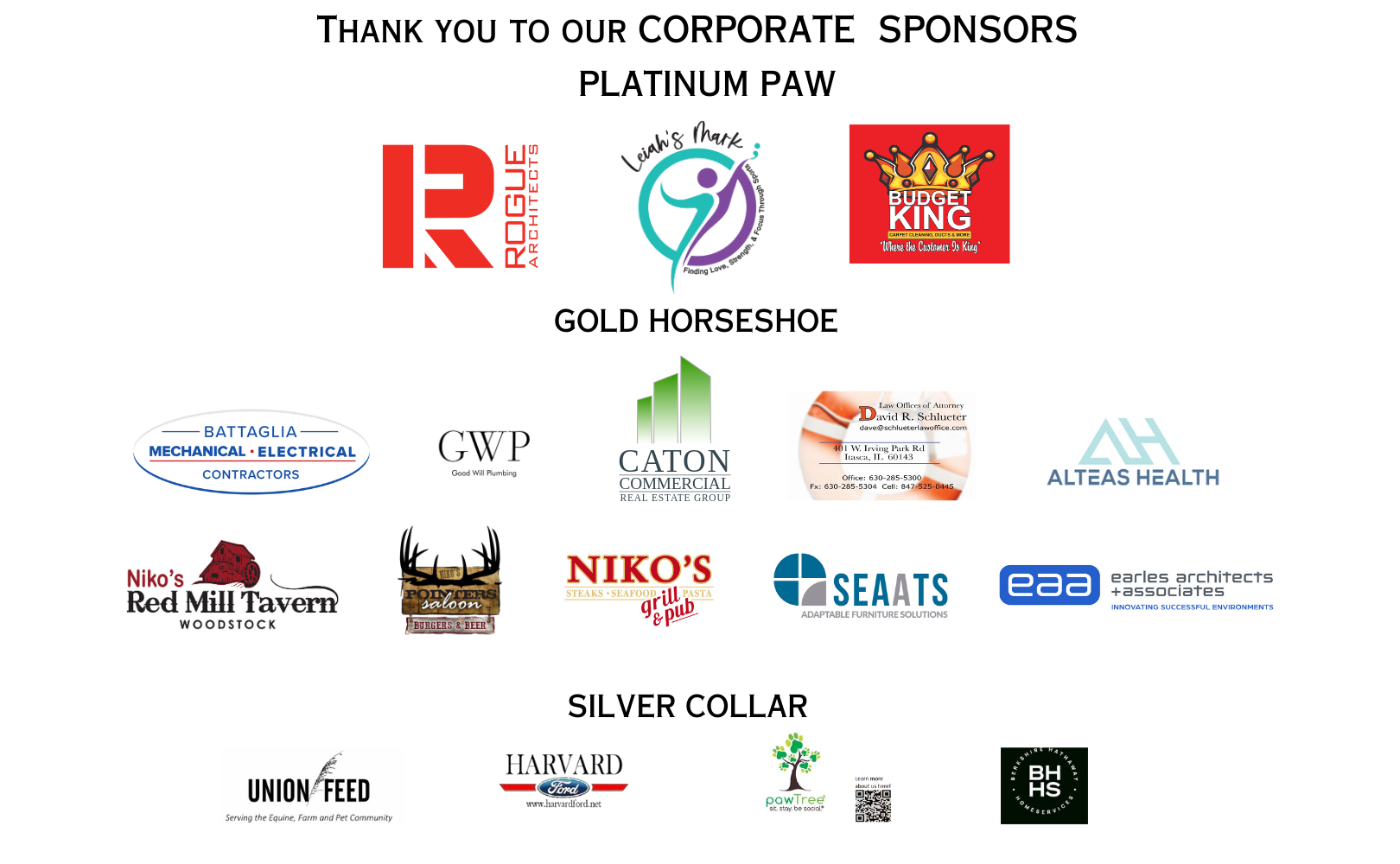 FITNESS GOAL
COMPLETED: 11,288,129 steps
TARGET: 10,000,000 steps
FUNDRAISING GOAL
RAISED: $ 7,381
TARGET: $ 10,000
You must go on adventures to find out where you truly belong. ~ Sue Fitzmaurice
Come join us and leave your footprints as hoofprints around the horseshoe!
HOW IT WORKS
Register for the campaign and set your fitness & fundraising targets.
Share your story and raise funds & awareness.
Track workouts anywhere & anytime and complete goal.
ABOUT THE ORGANIZATION
GLORY BOUND RESCUE RANCH

RESCUE, REHABILITATE, AND RENEW the lives of animals who need to find new loving homes or live out their best years in our care.

We depend on community involvement and support to help us continue our mission.

Rescue them all one by one until there are none!

Read more about the organization >>
HOW YOUR PARTICIPATION HELPS

As a participant in the Taking Steps for Homeless Pets challenge, I am excited to support the animals at Glory Bound Rescue Ranch. All funds raised through this event will directly benefit the care and well-being of over 100 animals on the farm, including horses, dogs, rabbits, goats, pigs, as well as a variety of barnyard animals. In addition, these funds will help support future rescue efforts to provide homes for even more animals in need. By taking steps to improve my own fitness and giving back to these deserving animals, I know I am making a positive impact in their lives and beyond.
FREQUENTLY ASKED QUESTIONS
What is Charity Footprints?

Charity Footprints is a social enterprise that connects fitness and charitable giving. We empower people just like you, to get fit & give back.

Our Virtual Races allow non-profits to challenge their patrons to run, walk or ride and raise funds just as they would in a fundraising walkathon. The best part - charities save over 45% in event and logistical costs. So, the dollars that you pay to register or fundraise, go farther.


What is the campaign registration fee?

Campaign registration fee is the amount that you'll need to pay to enroll in this virtual race. This fee (less transaction charges) will go to the non-profit running this campaign as a donation.

The registration fee along with the funds raised through your individual fundraising page will enable the non-profit to fund various programs and pursue their organization's mission.


How can I create my fundraising page?

Well, you wouldn't have to create a separate fundraising page. Once you register for this campaign, we'll give you the link to your fundraising page.


How will I track my distance?

You can track your workouts by setting up your devices (Fitbit, Garmin, Apple Watch, Google Fit, Misfit, Strava), or download the Charity Footprints' iOS or Android app and track your workouts toward this campaign. ?>

If you workout indoors (treadmill, elliptical, stationary bike etc.), you can upload your workouts here.


How do I join a team on this campaign?

While registering for the campaign, select the team you'd like to join or create a new team and invite others to #GetFitGiveBack with you. If you want to join a team (or create your team) after registration, login to the campaign site and you would find a link to edit "My Team" in the menu under your profile in the header.


I am an international donor (non-US), what are my donation charges and tax-deductibility?

All donations are made in US dollars, so the donations may be levied an exchange rate fee via your bank. Donors will want to connect with their bank to determine exactly what that fee may be. Additionally, international donors will need to reach out to a tax professional to discuss if and how tax deductibility will apply to their donation.


Who can sponsor my fundraising efforts?

The short answer is - everyone. The fundraising research shows that the number one reason for people not donating is that they weren't asked to.

That said, there are things you can do to attract people to sponsor you. Adding a picture to your fundraising page, telling potential donors why this cause is so personal to you, sharing your fundraising page on social media, email, and chat groups.

Last, if your employer has a gift matching program, check with the human resources department to support your favorite cause as well.


Who can I contact if I need help?

You can contact us any time if you need help. We love hearing from our users so please don't hesitate to write to us about issues, suggestions, or to just say hi. You can also contact the non-profit administrator directly if you would like.


How do I change or switch my team?

If you want to join a team (or create your team) after registration, login to the campaign site and you would find a link to edit "My Team" in the menu under your profile in the header.